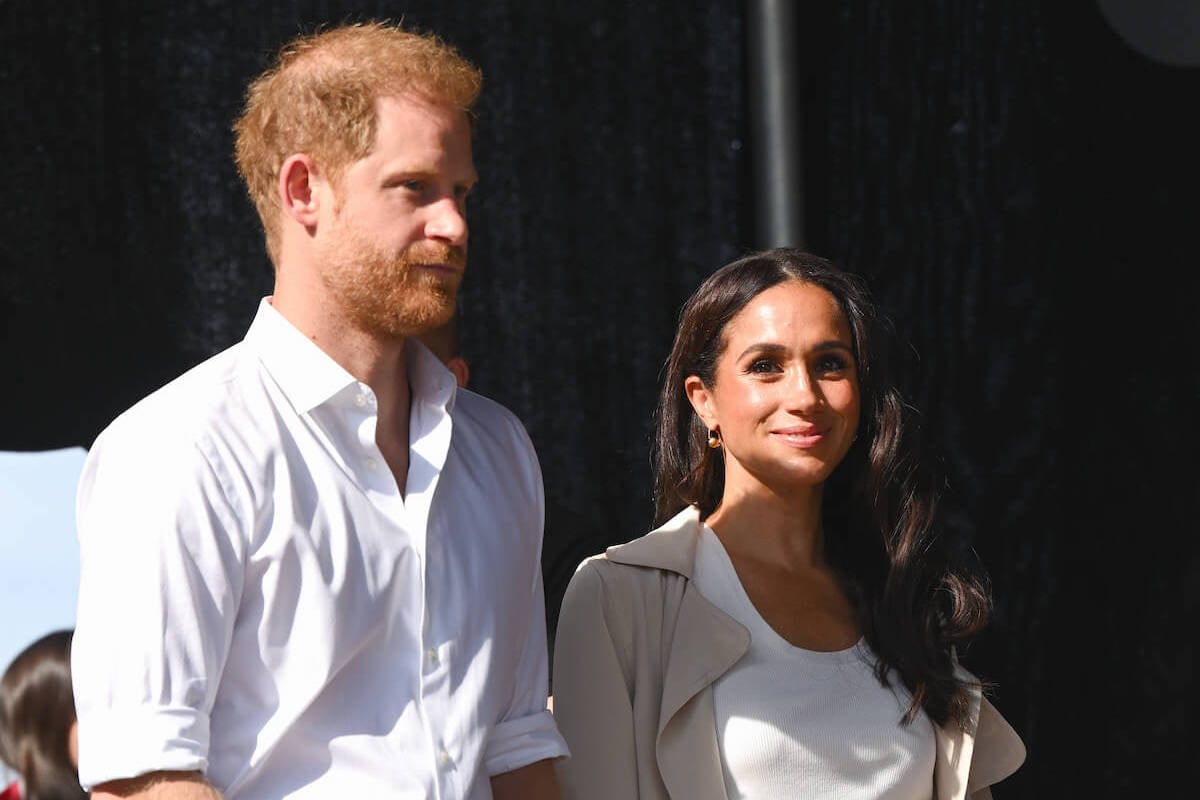 Prince Harry and Meghan Markle's 'Only Solution' for 'Toxic' Sussex Brand Is to 'Dismantle' It, Expert Says
'It may sound silly and a bit basic,' an expert said of the way ahead for Prince Harry and Meghan Markle's Sussex brand.
Prince Harry and Meghan Markle might be headed separate ways when it comes to branding. An expert says the Duke and Duchess of Sussex would be wise to ditch their "joint brand" and strike out on their own. Returning to what they were known for has the potential to escape "toxicity" and fast-track a rebrand. 
Harry and Meghan may rebrand quicker with 'distinct and different' brands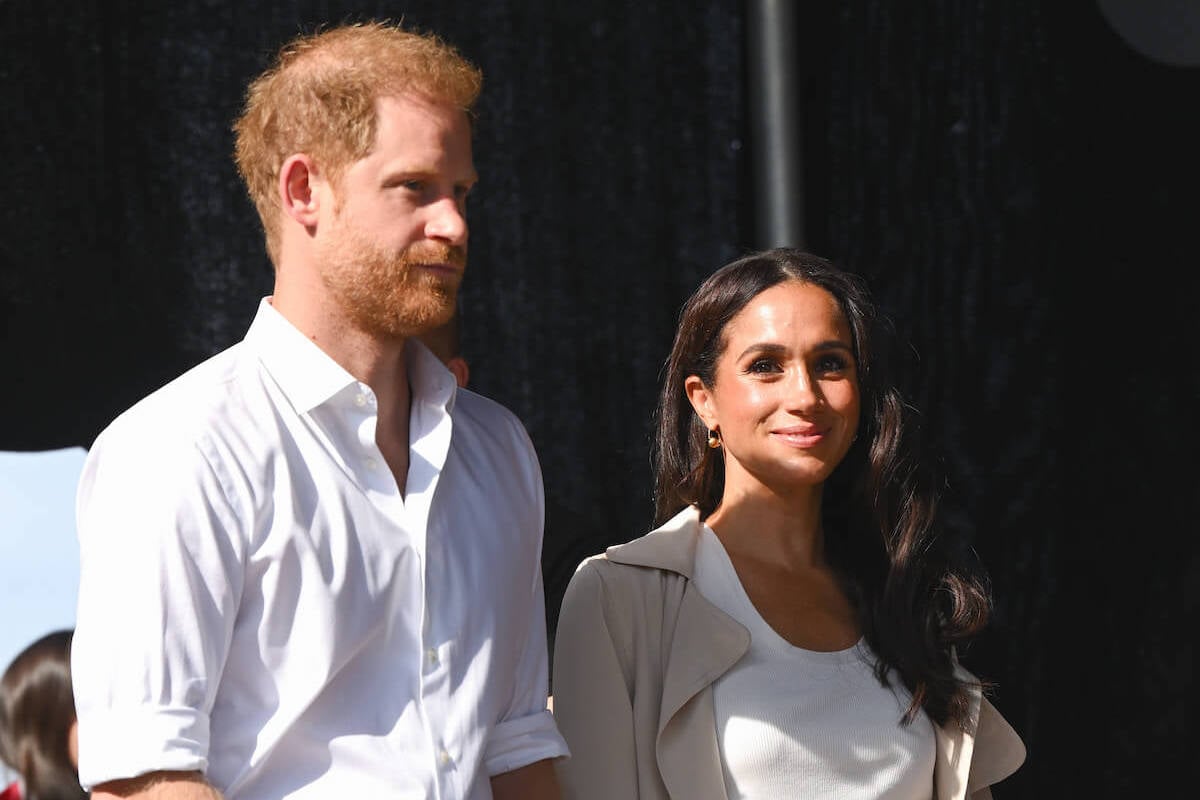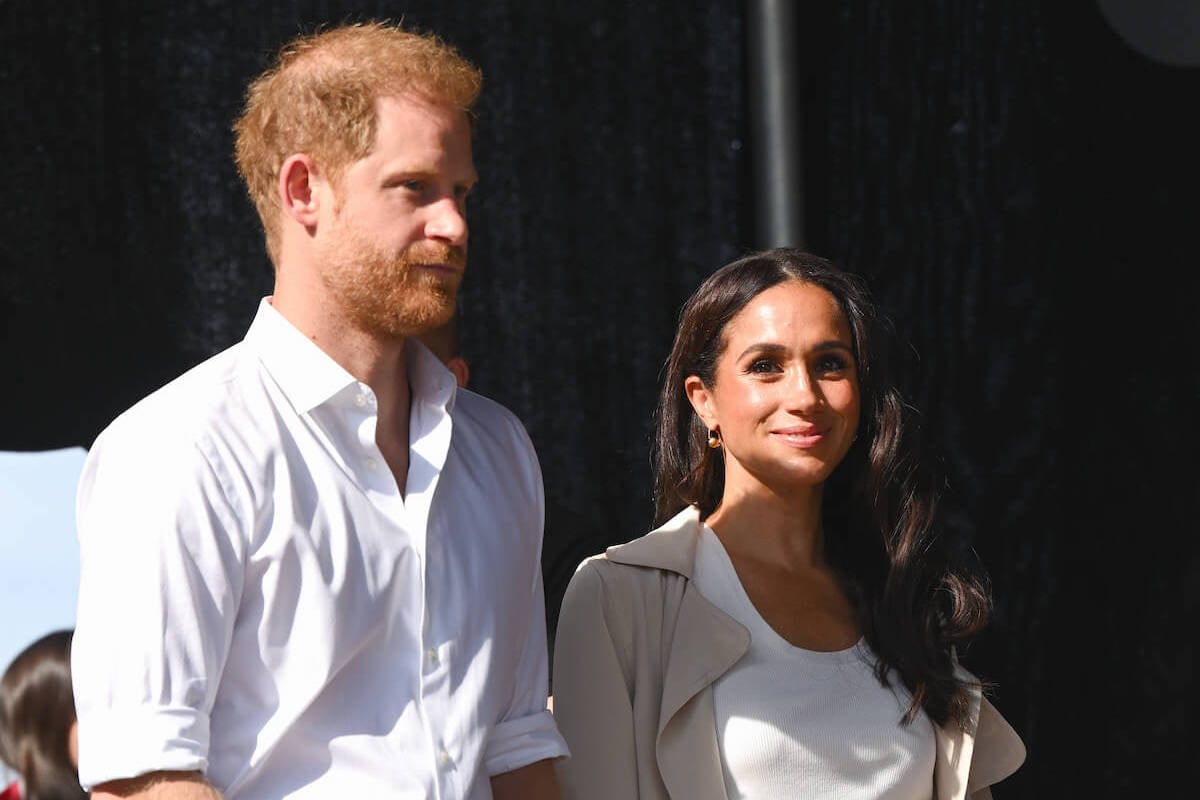 The Duke and Duchess of Sussex are inextricably linked not just because they're married. Not only do they make public appearances together, but they're founders of the Archewell Foundation, as well as Archewell Audio and Archewell Productions. In short, they work together as part of what has become known as their Sussex brand. 
However, according to Ed Coram James, a PR and crisis management expert, Harry and Meghan should take different career paths. The reason is to put distance between themselves and royal family drama. 
"Once a brand has become as toxic as Harry and Meghan's, it is a long and difficult path to recovery," Coram James told the U.K.'s Mirror. "By separating out their joint brand, and trying to forge ahead with two distinct and different brand identities, the Sussexes' are hoping to short-circuit this process."
"The idea is that, by resetting the brand, they release some of the toxicity," he added. "Although it is unlikely to represent the full antidote to their current reputational aliment, it is definitely a good idea and a step in the right direction."
Dissolving the Sussex brand could see Harry focus on his pre-Meghan interests
It may be a return to his bachelor days for Harry. Coram James explained why it may be beneficial for Harry to embrace his earlier work. For instance, the Armed Forces — Harry's a 10-year veteran of the British Army — and the Invictus Games, which he began in 2014 and most recently came to a close in Düsseldorf, Germany, on Sept. 16, 2023. 
"It may sound silly and a bit basic, but when a brand is as toxic as the Sussexes, sometimes the only solution is to try to dismantle the brand altogether," Coram James said. "In the UK, Harry was very popular before his association with Meghan. That is not to say that Meghan is the actual cause of his popularity demise."
By going back to his pre-Meghan interests, and distancing himself from his wife professionally, Harry, the expert said, is returning to what made his popularity soar. 
Meghan may also benefit from a solo rebranding
Similar to Harry, rebranding herself separate form Harry may prove beneficial for Meghan, too. "Her toxic image in the US is part of a double act," Coram James said. "Before she met Harry, she was a successful television actor, with a good reputation but not household recognition."
Meghan spent seven years starring in the USA legal drama Suits before leaving when her relationship with Harry got serious. 
"By forging ahead with an individual identity separate from that of Harry, she can go back to being viewed as the hard-working and successful actor that she was before she met the Duke," the expert continued. 
That could mean reviving The Tig, Meghan's once-successful blog focused on food, health, travel, and fashion. One sign the 42-year-old's already moving toward a career away from Harry? Meghan's signing with a Hollywood talent agency. As for a potential return to acting, the mother of two has said on numerous occasions she has no plans to do so.