Prince Harry's Memoir Will Hurt Prince William the Most, Royal Expert Says
After months of giving interviews to American media outlets, Prince Harry has announced he will be publishing a tell-all memoir. Many onlookers wonder how the book will paint his family members, especially when he has said negative things about them in interviews. According to a royal expert, Harry's older brother, Prince William, will be hurt the most from the memoir.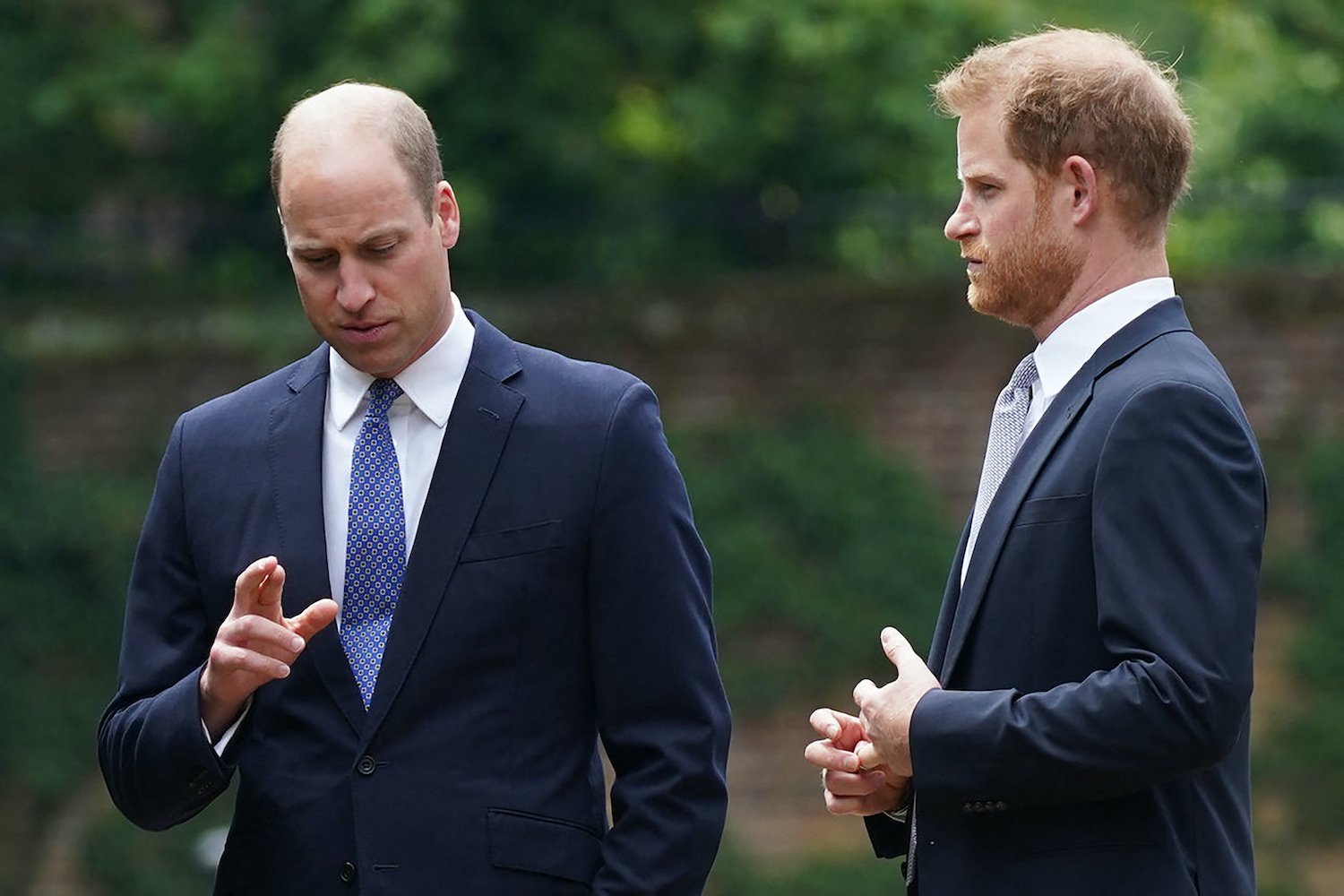 What will Prince Harry reveal in his memoir?
According to Harry's charity organization, Archewell, he will "share the definitive account of the experiences, adventures, losses, and life lessons that have helped shape him" in the memoir.
The organization also wrote, "His intimate and heartfelt memoir will cover his lifetime in the public eye from childhood to the present day, including his dedication to service, the military duty that twice took him to the frontlines of Afghanistan and the joy he has found in being a husband and father."
Royal author Angela Levin claims that Harry will talk a lot about Diana, especially her death. Levin wrote on Twitter, "I've been told by a well informed source that Harry's memoir will focus heavily on the death of his mother Princess Diana, and who he blames."
Another royal author, Katie Nicholl, believes Harry might share a lot of things about his childhood he has never revealed before.
"I think there are still many unanswered questions. I think there are still many parts of his life, particularly his younger life that have yet to be explored," she told ET. "And he has promised us a no-holds-barred autobiography, a memoir in which he is able to be wholly truthful about his life."
A royal expert thinks the memoir will hurt Prince William the most
While a lot of people agree the royal family will likely not look good in Harry's memoir, author Angela Levin believes William will be hurt the most.
"William is the one who will come out of this the worst of all," Levin said, according to Express. "There is the row between William and Harry, and basically if Harry says things that are inappropriate about the monarchy, that is William's future. It is not Harry's future, he is out of it now, but it is William's future."
Prince Harry and Prince William have a long-standing rift
Although many fans thought Harry and William were extremely close growing up, it is clear the two brothers now have tension between them.
Some experts say this rift started when Harry began dating Meghan, Duchess of Sussex. Reportedly, William urged his younger brother to take things slow, but Harry went "ballistic" at the suggestion. The brothers' relationship may have continued to deteriorate as Harry and Meghan married and left the United Kingdom.
However, some people believe Harry and William's rift started much earlier. Royal author Robert Lacey believes the two princes were raised for different futures and this allegedly caused some resentment on Harry's part.