Prince Harry Might Be Pressured to Name the 'Racist' Royal in His Memoir, Expert Says
Prince Harry is releasing a memoir in 2022 in which he talks about his life from childhood to the present day. There is a lot of buzz surrounding the stories he might share.
Earlier this year, Harry and Meghan, Duchess of Sussex accused one unnamed royal of making off-hand comments about their son's skin color. The couple has not revealed the royal's identity, but an expert believes Harry could be pressured to do so in his memoir.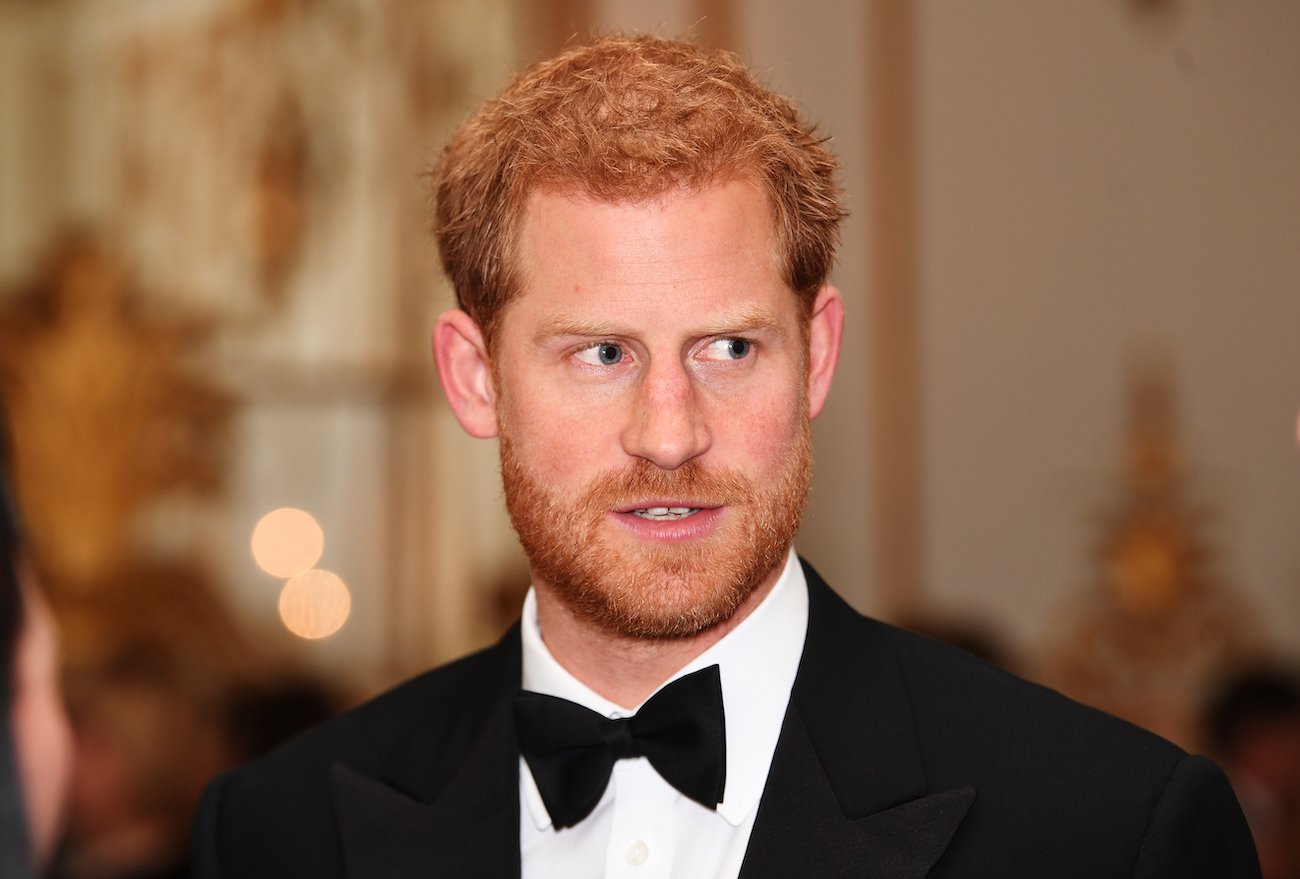 The Sussexes alleged 1 royal questioned their son's skin color
In early 2021, Harry and Meghan had a tell-all interview with Oprah Winfrey, where they alleged a royal made racially-charged comments about their son, Archie, because of Meghan's biracial background.
Meghan told Oprah there were "concerns and conversations about how dark his skin might be when he's born." She also specified these conversations were between Harry and his family that he relayed to her.
The Sussexes withheld the name of the royal, but many viewers were quick to speculate about who it could be. After the interview, Winfrey shared that, according to Harry and Meghan, the person was not Queen Elizabeth or Prince Philip.
Prince Harry might be pressured to name the 'racist' royal, expert says
The Sussexes have been shying away from sharing the royal's name. However, author Penny Junor, who has written many books about the royal family, believes there could be pressure for Harry to release their identity.
"The publishers are going to want a lot for their money, such as naming this so-called racist," Junor said, according to The Sun.
The outlet reported that Harry received an advance of $20,353,500 from his publisher, Penguin Random House.
The Sussexes could be sued if they name the royal, legal expert speculates
The Sussexes could also face legal consequences if they were to name the royal in question, according to a legal expert.
"The words may have had a racist overtone but were they intended in that way?" English solicitor Mark Stephens told Mail Plus.
Stephens added, "Essentially what you will find is that the individual, if named, may have been able to sue for libel and breach of privacy if it was a private conversation between two individuals where there was a reasonable expectation of privacy and for the contents of the conversation not to be shared with a third party, the media."
Royals often follow the rule of "never complain, never explain" when faced with accusations. As such, some people might believe the "racist" royal would not retaliate. However, Stephens disagreed.
"The royal approach until very recently has been to never complain and never explain but they have moved away from that so I do wonder," Stephens noted. "They will have to step up on them at some point, as long as they go uncontroverted some people will believe the truth of them."