Prince Harry Net Worth: How Much Is the Duke of Sussex Worth and Where Does He Get His Money?
It's no secret that royal family members are worth a lot of money — even those that make the least are rolling in dough. But, what is Prince Harry's net worth? Given his former position as captain in the Air Force and his philanthropy career, the royal is worth a lot more than you'd think. Find how Prince Harry's net worth, plus how he gets his money, ahead.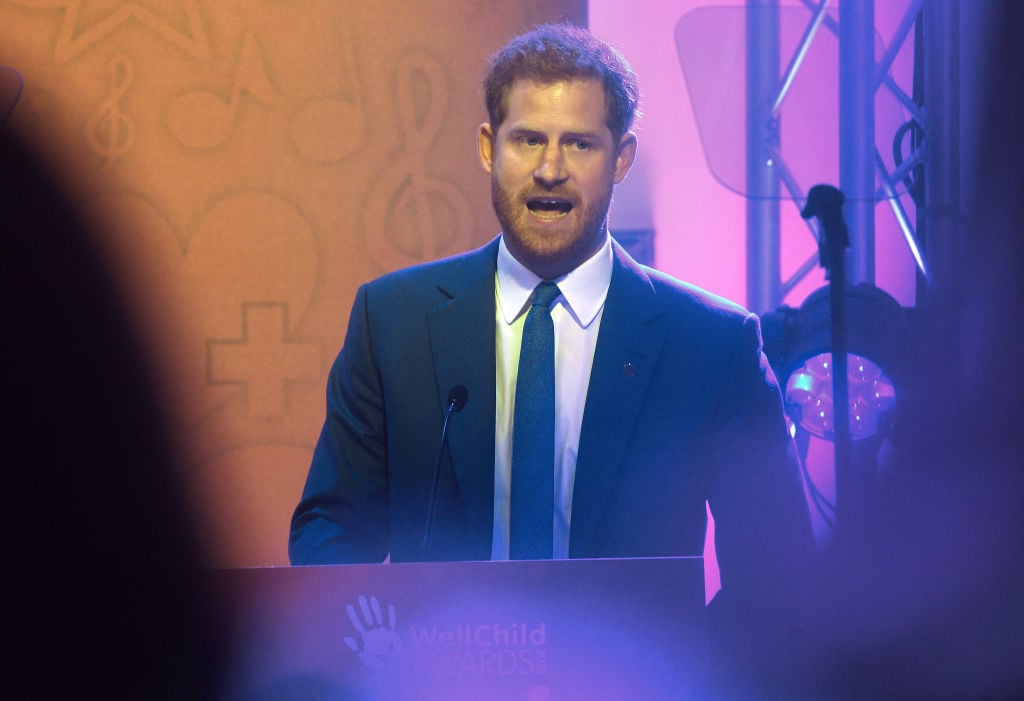 Prince Harry net worth
It's no secret that the royal family likes to keep their finances hush-hush. And while no exact number is known, Time Magazine reports that, according to Wealth-X, Prince Harry's net worth is around $25 million. However, other reports rank his finances at around $40 million. That combined with Meghan Markle's net worth of $5 million, puts the Duke and Duchess of Sussex's net worth at between $30 and $45 million.
Before marrying Prince Harry, Meghan Markle did well for herself. The former actress was allegedly paid around $50,000 per episode while filming Suits and made around $80,000 in sponsorships and endorsements. At the height of her career, her annual income was around $450,000. And, even though she no longer acts, she still makes money from her former career. The Duchess of Sussex collects a paycheck every time a rerun episode of Suits airs.
Where does Prince Harry get his money?
With a multi-million dollar net worth, many royal family fans want to know: Where does Prince Harry get his money? To start, a good portion of Prince Harry's net worth comes from inheritance from his mother, Princess Diana. The late-princess left both her sons a portion of her wealth and jewelry, which they gained full access of on his 30th birthday. His portion of the trust is believed to be around $14 million.
In addition to inheritance, Prince Harry made a salary of his own for about 10 years, as he served in the Air Force. Once he worked his way up to Captain, Prince Harry had an annual income of around $50,278 and $53,286. Since he no longer earns an annual salary through his service, a majority of Prince Harry's inheritance comes from The Duchy of Cornwall.
Created in 1337 by Edward II, The Duchy of Cornwall exists to fund all Princes of Wales — including its current title holder, Prince Charles — and their families. The Dutchy of Cornwall has rental properties, land, and other facets that bring home the bacon for the Prince of Wales. Through their financial agreements, Prince Harry earns a portion of his income from the funds for his work within the royal family.
What does Prince Harry do for work?
Before joining the royal family business full-time, Prince Harry worked in the Air Force for about 10 years and worked his way up to Captain. From there, the royal decided to step away from his career and go towards a different type of service.
Today, the Duke of Sussex's involvement in a variety of notable charities and organizations marks him as a philanthropist. He helped create the Invictus Games, which is a multi-sport event where wounded, sick, or injured armed services veterans compete in a worldwide tournament. In addition, he is a royal patron of dozens of charities and organizations, including the Rhino Conservation Botswana, The London Marathon, and WellChild.
Check out The Cheat Sheet on Facebook!