Prince Harry Never Meant to Hurt Queen Elizabeth and 'Feels Terrible' About Drama Royal Exit Caused, Insider Says
Every family goes through some rough times when things are said and done that result in feelings getting hurt. Well, the royals are no different.
After Prince Harry and Meghan, Duchess of Sussex announced in January their bombshell decision to leave royal life behind, it became clear that Queen Elizabeth II and the rest of Harry's family weren't given a heads up before the public.
Instead of throwing her support behind the Sussexes immediately, the queen called for a royal summit to iron out all the details of the couple's exit. Only then did everyone come to an agreement about Harry and Meghan moving forward to begin a new chapter in their lives. But the drama over Megxit within the Firm continued and the strain on his relationship with his grandmother is something Harry has reportedly felt so bad about.
Harry 'feels terrible' about hurting his grandmother
Prince Harry and Queen Elizabeth have always been very close but there's no doubt that the duke's decision and all the back and forth of what the Sussexes can and can't do has affected their relationship.
A source recently told Us Weekly that Harry has been feeling awful about that and hurting the queen because that wasn't his intention.
"He feels terrible about hurting his grandmother, whom he adores," the insider said.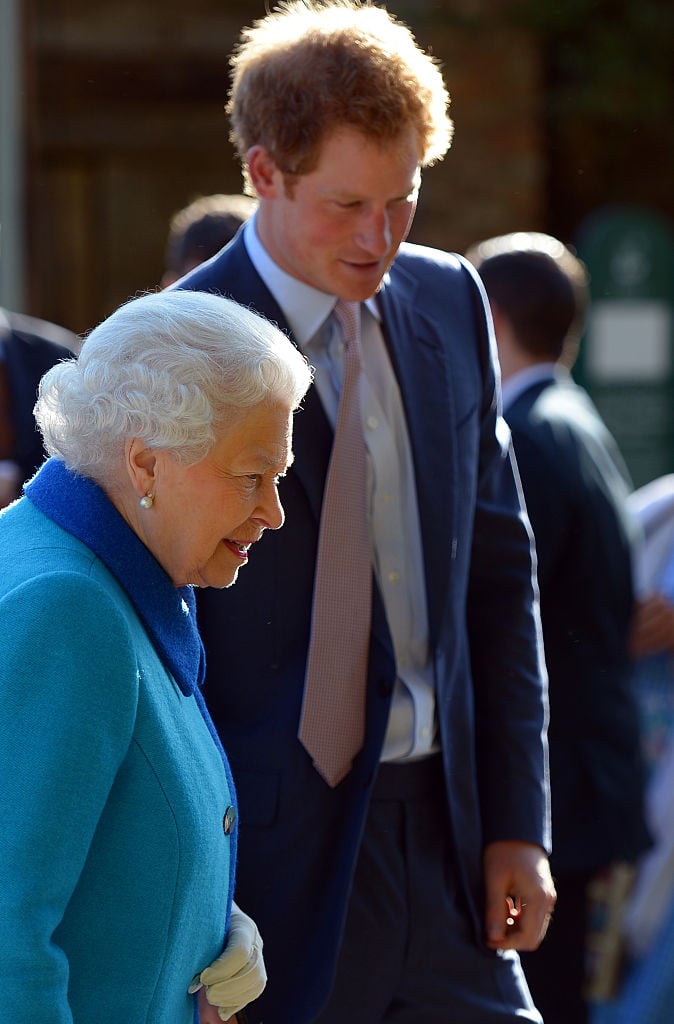 Prince Harry and Queen Elizabeth had a meeting to ease tensions
It's also been reported that Queen Elizabeth and her grandson had lunch together upon his return to the U.K. earlier this month and that helped "ease his mind."
"[Harry] never meant to have things play out as they did," another source said. "Even after the summit at Balmoral with Prince Charles and Prince William, he still felt there were things he needed to say privately to his grandmother … The last thing Elizabeth wants is for Harry to feel estranged from his family and she made her feelings clear about this in the meeting,"
How Meghan and Harry have been enjoying life in Canada so far
There's no telling how much time the duke and duchess will be in the U.K. going forward. As for what they've been in up to in Canada, the pair traded in royal life for a lot of downtime and nature walks.
One source told Us that Harry's wife is really happy there and "takes a walk with Archie every single day through the woods. She either pushes him in a stroller through the paved trails through the public woods by their home or straps him on and walks the more rustic routes. The walks usually last around an hour or two, but she takes them daily."
A friend of the duchess previously revealed to People that Meghan and Harry are both "enjoying living a quiet life. They are real homebodies who love to chill out with Archie and the dogs. They both love to be outside and have been loving it there."
Read more: Prince Harry and Meghan Markle to Make Major Announcement in the Coming Weeks