Prince Harry Is Now Less Popular Than Prince Charles During His Divorce From Princess Diana
Prince Harry used to be one of the most popular royals, but his popularity ratings have dropped in recent years.
In 2020, Harry stepped down as a senior royal and moved to the United States. He has also given interviews to media outlets and shared grievances against the royal family.
According to polls, Harry is now less popular than Prince Charles was during the latter's divorce from Princess Diana.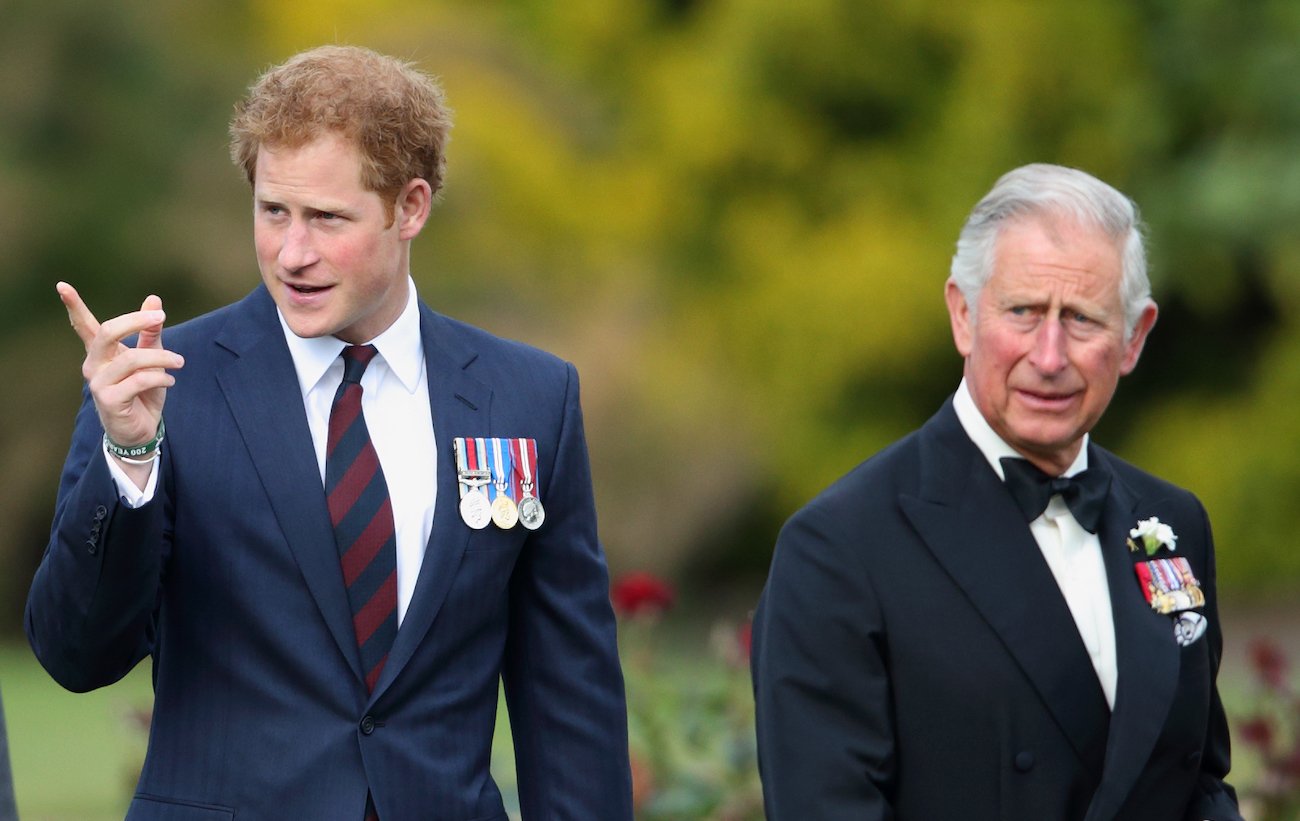 Prince Charles was unpopular with the public for many years
Charles and Diana had a tumultuous marriage in the 1980s and 1990s.
During their later years, Diana talked to members of the press to share her side of the story, which did not paint Charles in a good light. She accused Charles of neglecting her, and she revealed information about Charles' affair with Camilla Parker Bowles. During her 1995 interview with BBC's Panorama, she famously said, "There were three of us in this marriage, so it was a bit crowded."
Although Charles tried to tell his side of the story as well, the public largely sympathized with Diana. When the couple divorced in 1996, Charles was rather unpopular. He was blamed for her unhappiness and accused of being the one who wrecked their marriage.
Over the years, Charles has managed to repair his reputation, but he still remains more unpopular than other members of the family. For example, his son, Prince William, is more popular with the public, and some people have even asked for the crown to skip Charles and go straight to William after Queen Elizabeth dies.
Prince Harry is now less popular than Prince Charles was in the 1990s
RELATED: Meghan Markle Helped Heal Prince Charles and Prince Harry's Relationship Before 'Sussexit,' Royal Expert Claimed
Charles was quite unpopular among Britons in the 1990s, and it looks like Harry is now even more unpopular.
According to Newsweek, the scandal surrounding Charles' marriage to Diana made his approval rating plummet by 40 percent in the United Kingdom. It was 82 percent in 1991 and 41 percent in 1996.
However, Harry's approval rating dropped by 50 percent in less time. When he announced his engagement to Meghan, Duchess of Sussex in 2017, he enjoyed an 81 percent approval rating. Today, it has dipped to 31 percent.
The Sussexes are only more popular than Prince Andrew
RELATED: People Are 'Fed Up' With Meghan Markle and Prince Harry Complaining From Their $14-Million Mansion, Critic Says
When the Sussexes got married in 2018, their wedding attracted tens of millions of viewers all over the world. They enjoyed high approval ratings, and it seemed many fans were excited about the new royal couple.
However, both of them are now two of the most unpopular royals, as reported by research firm YouGov. As mentioned before, Harry's approval rating is currently 31 percent. Meghan's is only slightly better at 32 percent.
The Sussexes are only more popular than Prince Andrew, who has been heavily criticized for associating with the late Jeffrey Epstein and accused of having sexual relations with a minor.