Prince Harry Once Subtly Threw Shade at Prince William's Climate Change Initiative
Prince Harry and Prince William are currently not as close as they once were. The two brothers used to work together to tackle various issues, but they have gone their separate ways. Harry even once subtly threw shades at a climate change initiative that William founded.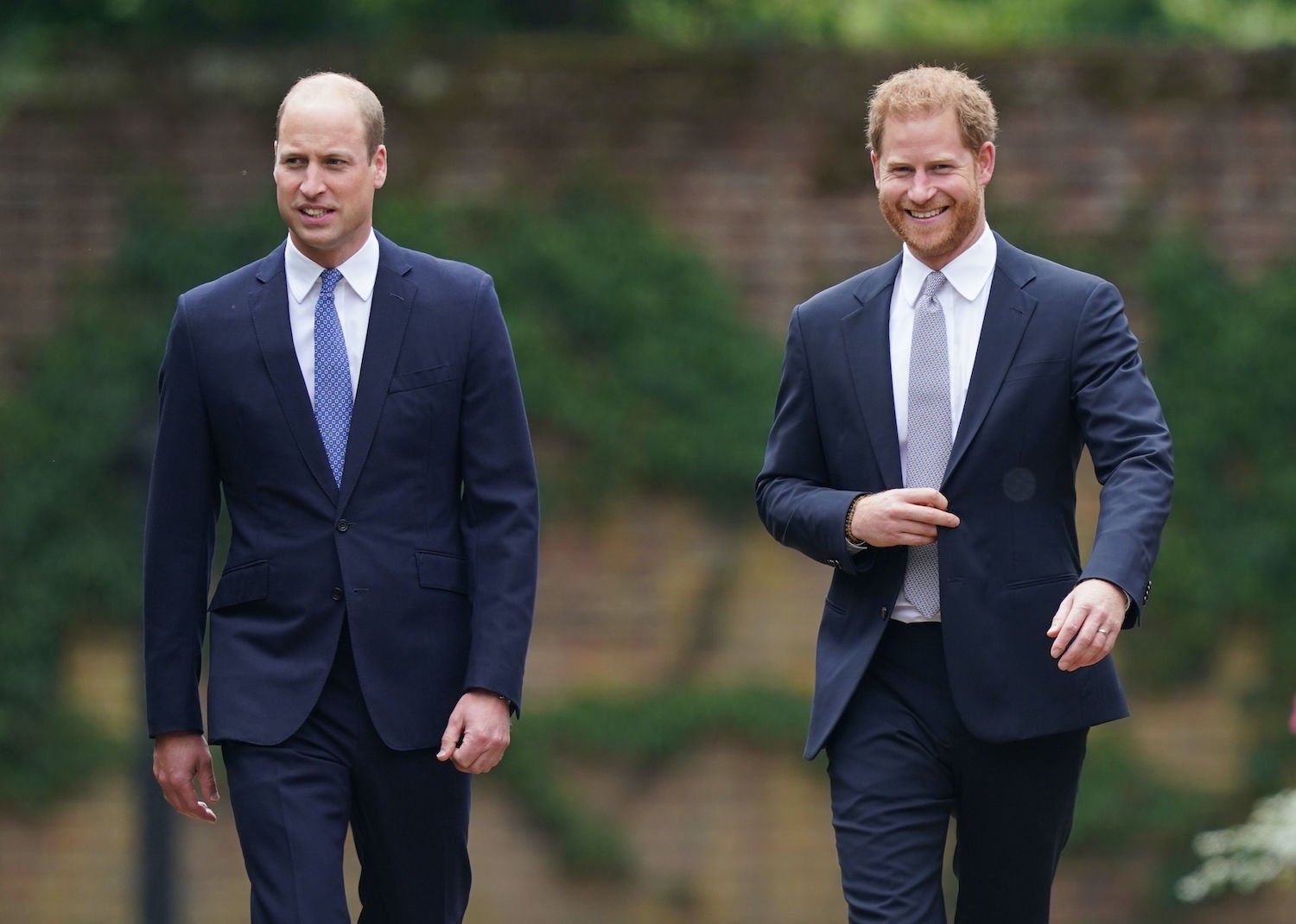 Prince William and Prince Harry are tackling climate change in different ways
Both brothers are passionate about saving the planet. After all, their father, Prince Charles, has been speaking out about climate change since the 1970s.
William's biggest initiative so far has been the Earthshot Prize, an annual event that honors people and groups who are working to improve the environment. The first award ceremony occurred in October 2021.
Meanwhile, Harry is focusing on environmentalism and travel. He launched an initiative called Travalyst in 2019, which will promote eco-friendly tourism. According to its website, Travalyst has partnered with major players in travel such as "Booking.com, Google, Skyscanner, Trip.com Group, Tripadvisor, and Visa."
Prince Harry once threw shade at Prince William's initiative
Harry and William have not publicly talked much about each other's climate change initiative. However, it seems Harry may have shared his thoughts on Earthshot in a leaked phone call.
In early 2020, Harry had a phone call with Russian pranksters Vladimir Kuznetsov and Alexey Stolyarov. Kuznetsov and Stolyarov posed as Greta Thunberg and her father, and the two men got Harry to reveal some of his honest opinions about many subjects, including environmentalism.
"Unfortunately the world is being led by some very sick people so the people like yourselves and younger generation are the ones that are going to make all the difference," Harry said, according to Daily Mail. "I think people need to be woken up and the only way to wake people up from what effectively is a consciousness crisis is, I think, you need to be doing extreme things."
He added, "And small steps or giving out prizes doesn't make any difference these days. I think what you need to do is make real big changes that actually shock people, and it's that shock factor that wakes people up. Because at the end of the day we are all the frog that has been put in cold water and brought to a boil without realising."
Prince William's Earthshot Prize earned a lot of praise
Although Harry expressed disapproval for "giving out prizes" as a way to solve the climate crisis, it seems not everyone agrees. William's Earthshot Prize has been widely praised.
For example, The Telegraph reported that John F. Kennedy's daughter, Caroline Kennedy, had nice things to say about Earthshot, which was inspired by JFK's "Moonshot" program.
Kennedy said, "It is a great tribute to President Kennedy that The Earthshot Prize has been inspired by his moonshot to take on the most important challenge we face today – repairing the planet."
After the award ceremony on Oct. 17, Express noted that many Twitter users applauded William and the rest of the royal family for inspiring innovations to tackle climate change.