Prince Harry Has a Lot of Princess Diana's Personality While Prince William Is Aligned With Prince Charles, Royal Expert Says
Prince William and Prince Harry's relationship has been strained for some years. Following the Sussexes explosive interview with Oprah Winfrey it hit rock bottom. Now, one royal expert says it's because the younger prince's personality is aligned with Princess Diana while Prince William's is similar to Prince Charles'.
Prince Harry and Prince William were once extremely close. The royal brothers were raised together in the royal spotlight and their bond was tightened even further following the tragic death of their mother, Princess Diana.
However, in recent years, the duo has been on different paths. Prince William is preparing to take his place as king in the future. Meanwhile, Prince Harry has decided to live a life outside of the royal fold, leaving the U.K. and becoming a civilian in California.
Though the pair were always headed in separate directions, one royal expert believes that their personalities, just like their parents, Prince Charles and Princess Diana, might also be a source of the strain they are experiencing.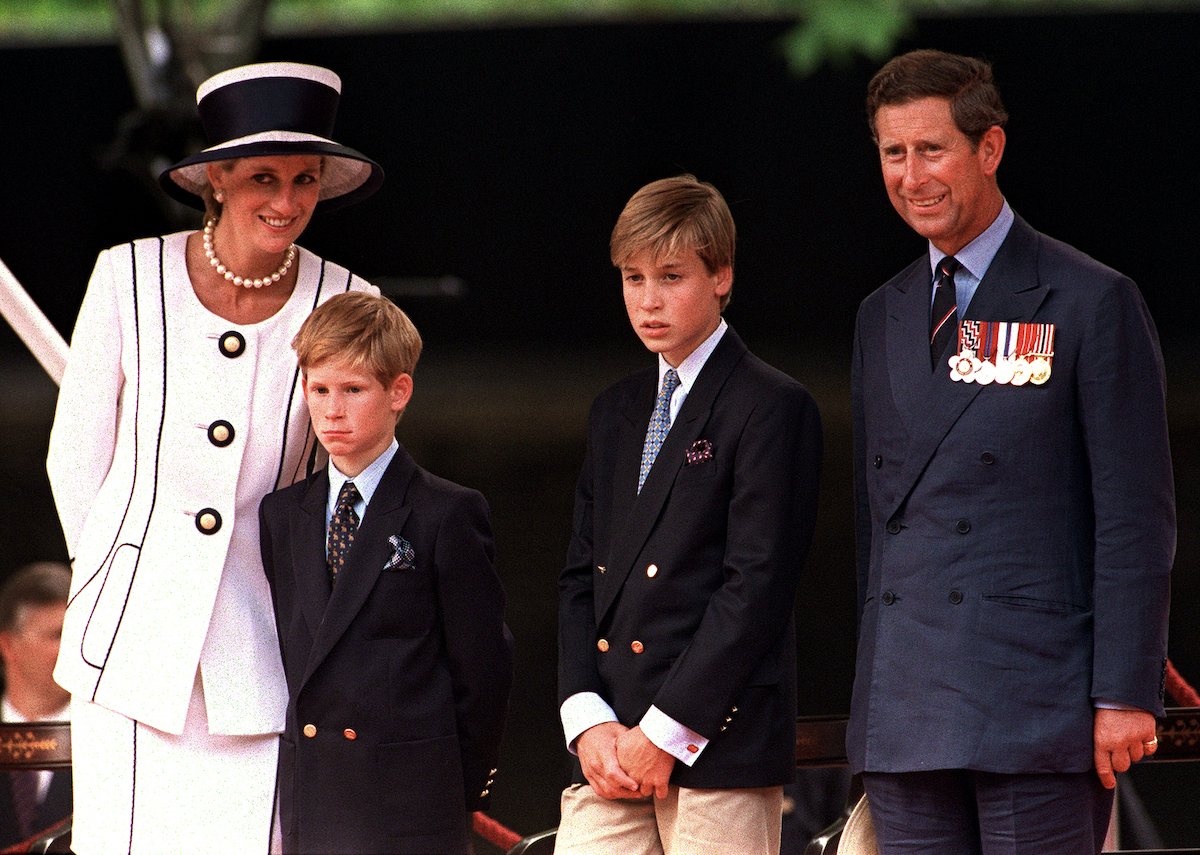 Prince Harry and Prince William's relationship is currently strained
Before Megxit, Prince Harry spoke briefly about the apparent strain between himself and Prince William. At the time, he did not go into detail. However, royal experts commented on the fact that the brothers were headed in very different directions.
"These two brothers — once inseparable and now separated by much more than mere distance — have been acting out the contradictions that go back into their childhoods and even before that: into their parents' ill-fated marriage," royal biographer Robert Lacey revealed about his new book, Battle of Brothers: William and Harry — the Friendship and the Feuds. "We have seen conflicts between heir and spare in every recent generation of the royal family — but nothing so profound as this."
Now, the pair could not be further apart.
Prince William and Prince Harry live very different lives
As Prince William has become a major force in the royal fold especially following Megxit, Prince Harry has moved to California for a job in the tech field and for major deals with both Spotify and Netflix.
Recently, Harry, and Meghan, Duchess of Sussex, gave a very candid interview to Oprah Winfrey about the reasons they decided to leave the royal family. They went as far as to call the royals out for their lack of support as Meghan dealt with racism. Prince Harry also described his relationship with his older brother as "space." 
Unfortunately, that interview did not bode well with the royals, leaving what was left of the brothers' relationship in shambles.
"William and Harry are as far apart as it's possible to be—emotionally and physically," a source told The Sun. "Their relationship is at rock bottom. William's raging with Harry after the Oprah interview."
Prince Harry's personality is similar to Princess Diana's while Prince William's is similar to Prince Charles's.
One royal expert believes that a large part of the royal brothers' feud has to do with their differing personalities.
"Harry tracks with Diana, a rebel spirit fueled by fury at the tabloid press, blowing up the family's code of silence in a blockbuster interview." royal author, Anna Pasternak, who wrote the book Princess in Love and The Real Wallis Simpson told Vanity Fair. "William is very aligned with his father in his sense of duty above emotion."
Pasternak went on to suggest that it didn't help that the Sussexes were "too electric" for The Firm causing the Cambridges to seem "dowdy, suburban, and rather dull."