Prince Harry: 8 Photos From His Time in the Military
Prince Harry, Duke of Sussex has many titles to his name as a member of the British royal family, On that list is military veteran. Harry didn't go to college but instead embarked on a decade-long career in the military, according to the royal family's website. Ahead, check out photos from his time in the military. 
Prince Harry rose to the rank of Captain 
The Duke of Sussex's military career began in 2005 when he started training. But first, he had to pass his Regular Commissions Board, a qualification necessary to train at the Royal Military Academy Sandhurst. During his time in the 44-week training course, Harry had been known as Officer Cadet Wales. In 2006, he joined the Blues and Royals as an Army officer.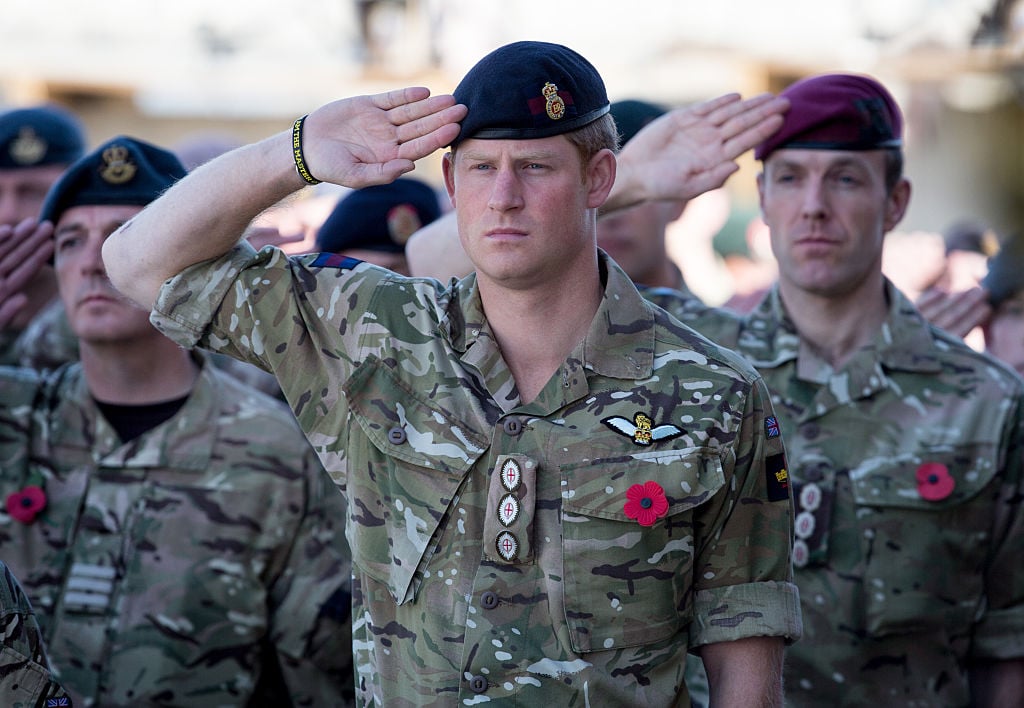 He served two tours in Afghanistan
During his 10 years of service in the military, Harry served two tours in Afghanistan. Being a member of the royal family, Harry's deployment presented security challenges for the army. After one failed attempt at deployment, the Duke of Sussex's second try remained a secret.
It worked and Harry spent 10 weeks in Afghanistan before an Australian publication shared his whereabouts. In Feb. 2008, the British government's Ministry of Defence confirmed that Harry had been serving in Afghanistan for more than two months with the British Army.
Before his location went public, photographs of Harry were taken during his tour. Here he is on Feb. 18, 2008, sitting in an armored car.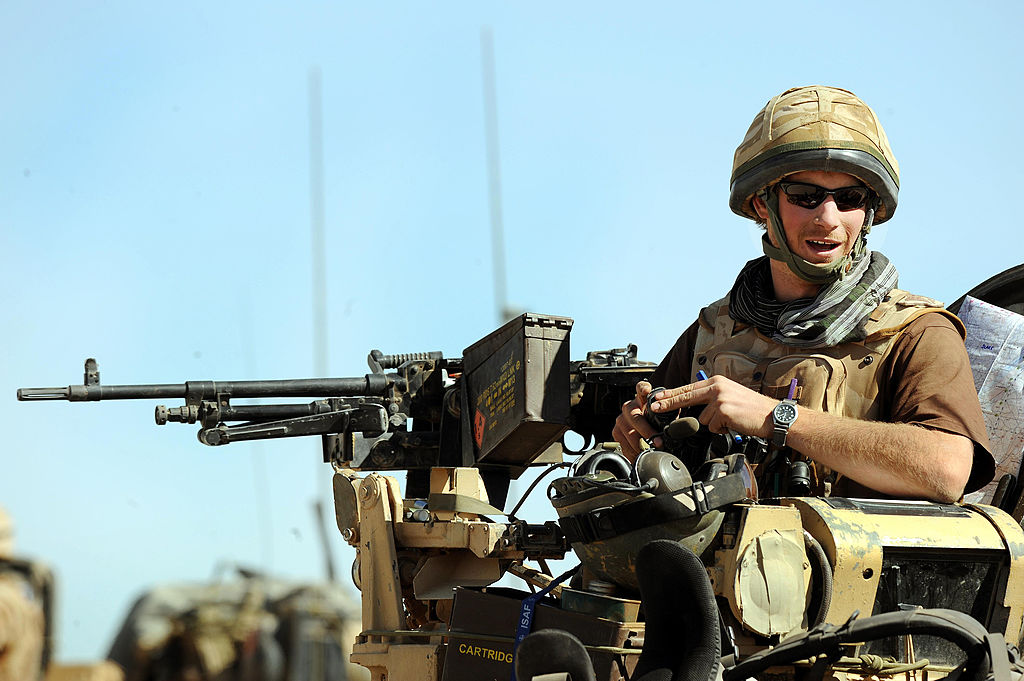 In Jan. 2008, cameras snapped photos of him on patrol.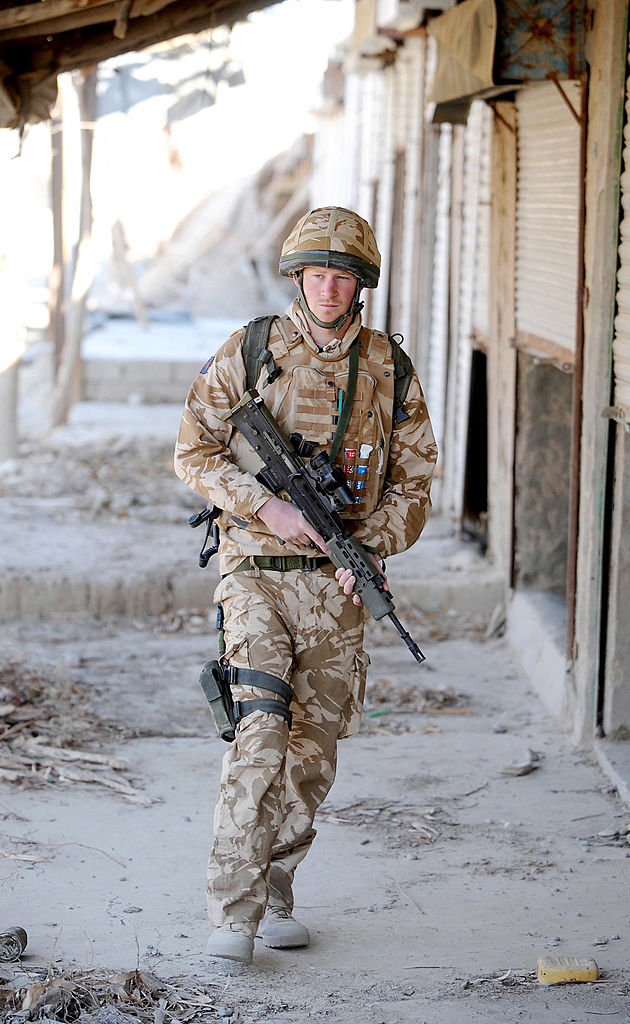 He ate breakfast on the ground in the desert.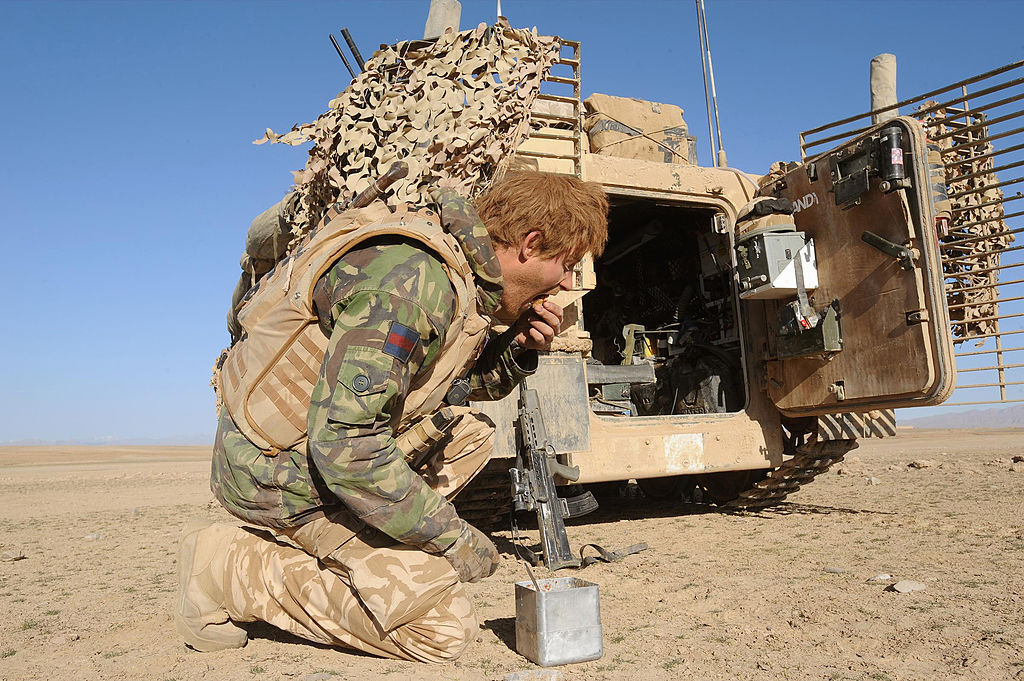 The accommodations weren't anything close to the royal treatment. Below, see Harry sitting on his bed.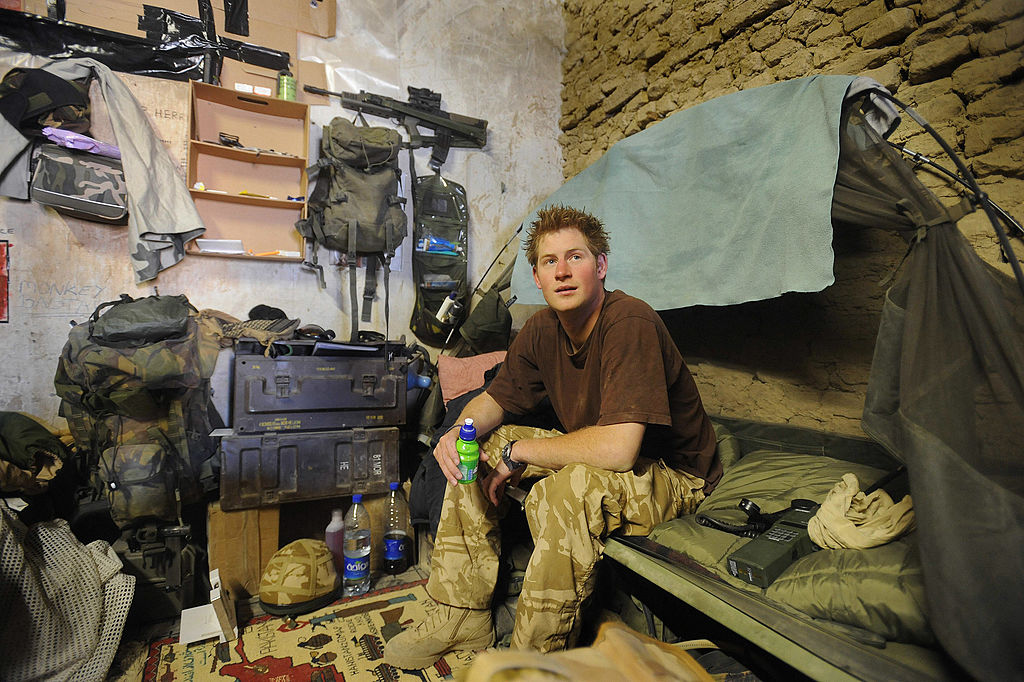 The Duke of Sussex went to Afghanistan on his second tour of duty in late 2012. It lasted four months and ended in early 2013. 
Here, Harry examines an Apache helicopter, which he received training to fly, ahead of his redeployment.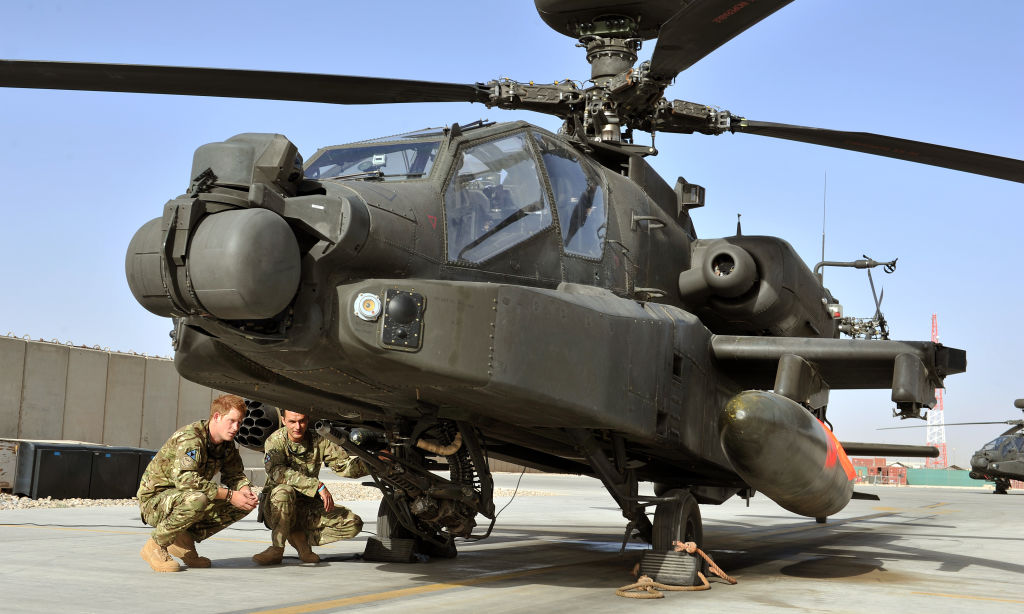 In Jan. 2013, Harry spent some downtime playing video games.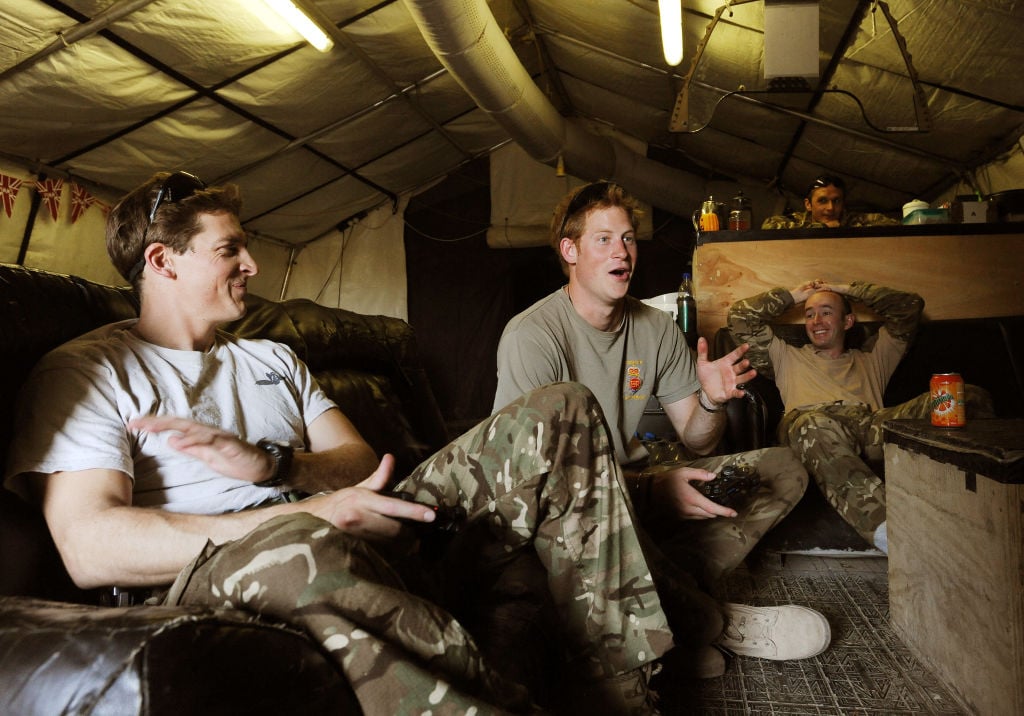 Prince Harry once said he could 'forget' about his royal status in the military
Following his second tour of duty that came to end in 2013, the Duke of Sussex gave a rare interview about his military service. Speaking to the British publication, The Guardian, Harry said being in the military allowed him to put being a member of the British royal family aside. 
"It's very easy to forget about who I am when I am in the army," he said. "Everyone's wearing the same uniform and doing the same kind of thing."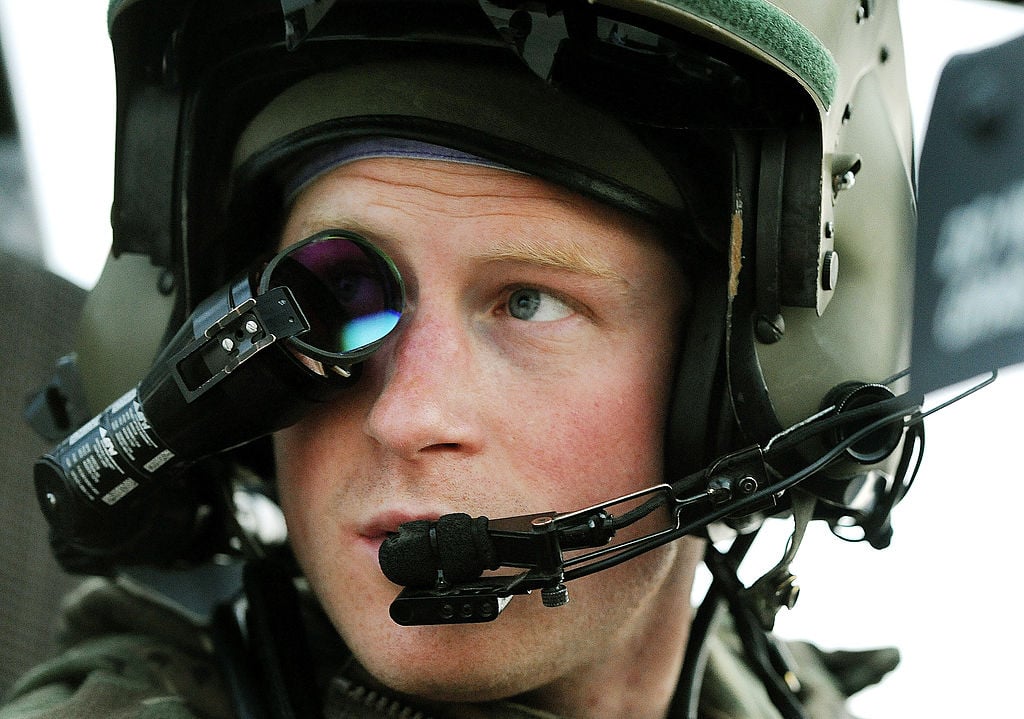 He continued, saying he liked what he did and who he worked with. 
"I get on well with the lads and I enjoy my job. It really is as simple as that," Harry said. 
The Duke of Sussex's time in the military ended in 2015. The experience made a lasting impact on Harry who went on to found the Invictus Games, a sports competition for those were wounded, injured, or sick during their service. 
Since Harry and his wife, Meghan, Duchess of Sussex stepped down as senior royals, the Duke of Sussex isn't allowed to wear his military uniform because he's now a normal citizen. As a retired member of the military, he can wear medals but not his uniform.