Prince Harry's 'Power Shift' Towards Meghan Markle in Exit Drama Resulted in 'Ruthlessness' and 'Royal Deception'
Prince Harry and Meghan, Duchess of Sussex may have moved on from their royal duties, but that doesn't mean that the experts haven't stopped analyzing the drama surrounding their departure. Their bombshell announcement to "step back" was followed by the queen making arrangements for their new life — and they were off to Canada to raise their son Archie. One royal expert is weighing in on how much of a role Meghan played in Harry's decision making.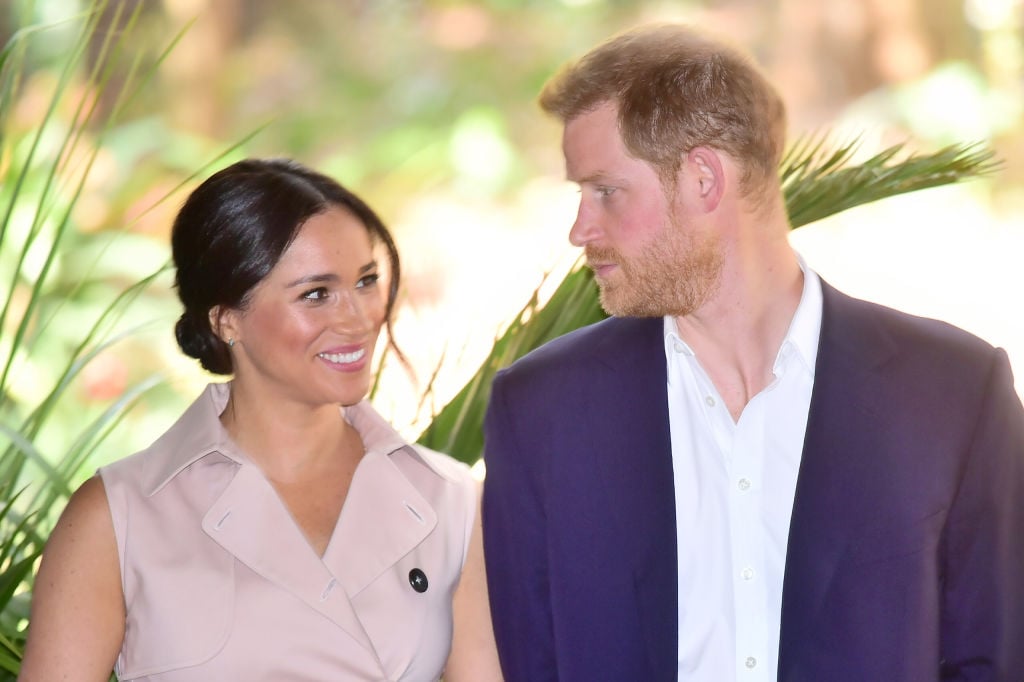 Prince Harry and Meghan felt they had no other option but to leave
Their announcement might have blindsided many but in hindsight, the writing was on the wall, as they had suffered from so much public and media scrutiny.
Once the queen issued a statement of support, signing off on their exit from the royal family, Prince Harry opened up in an emotional speech about how their decision was so necessary.
"The decision that I have made for my wife and I to step back is not one I made lightly. It was so many months of talks after so many years of challenges. And I know I haven't always gotten it right, but as far as this goes, there really was no other option," Harry shared at a dinner for supporters of Sentebale.
Expert claims the Sussexes exhibited 'deception'
Richard Kay, editor for the Daily Mail, unpacked the Sussexes' royal exit, writing that while their departure wasn't that surprising, "even so there was a ruthlessness to the news that they have given marching orders to virtually all their Palace staff whose only crime had been to serve the Duke and Duchess of Sussex with nothing short of absolute devotion."
Kay further shared that the couple's initial statement that they would divide their time and responsibilities with "the idea of a half-in, half-out existence… was nothing less than half-baked."
"It now looks like little more than a slice of royal deception," Kay writes, "sold to us to make their departure from these shores somehow more palatable."
Has Harry lost a lot after their exit?
In his article, Kay shares how "privately, many in the royal household questioned how practical such an arrangement could possibly be," calling the recent staff firing, "a personal tragedy."
This move to shut down their office and let go of their staff is the latest sign, Kay notes, that "Harry has lost a terrifying amount."
"Courtiers believe they do not just signal an ending of the Sussexes' links to Britain, but also a 'power shift' towards Meghan," Kay writes. "In a little over a month Harry has lost a terrifying amount. He has broken with his family, his friends and his way of life. He will never again wear the military uniform he so treasured. By parting company with his dedicated London secretariat he is now effectively severing his royal connections, too."
Cutting ties with their British staff means they will rely on a U.S. team with the PR company Sunshine Sachs, as well as Meghan's former agent, lawyer, and business manager. "Without the familiarity of his London advisors, Harry is likely to become ever more dependent on Meghan's team," Kay worries.
"The inescapable conclusion is that, by issuing redundancy notices to their staff, Harry and Meghan have themselves slammed the door shut," Kay writes.