Prince Harry and Prince William's Relationship With Camilla Parker Bowles in Photos
Prince William, Duke of Cambridge and Prince Harry, Duke of Sussex gained a stepmother in 2005 when Camilla, Duchess of Cornwall married their father, Charles, Prince of Wales. But even before Camilla became an official member of the British royal family, she'd already established relationships, albeit complicated ones, with both William and Harry. 
The complicated nature of William and Harry's relationships with their stepmother stem from events that happened before they were born. Camilla is the woman whom Charles fell in love with before he married their mother, the late Diana, Princess of Wales in 1981. Charles and Diana had a rocky marriage from the start.
Their situation became more complex when Charles and Camilla began having an affair even though they were both married to other people. Needless to say, the situation proved complicated for everyone involved, including William and Harry, and remained as such after Diana's death in 1997. 
Prince Charles planned on introducing Prince Harry and Prince William to Camilla in 1997
Before Diana's tragic death in Aug. 1997, Charles had reportedly intended to introduce his sons to Camilla. At that point, it had been five years since Charles and Diana separated.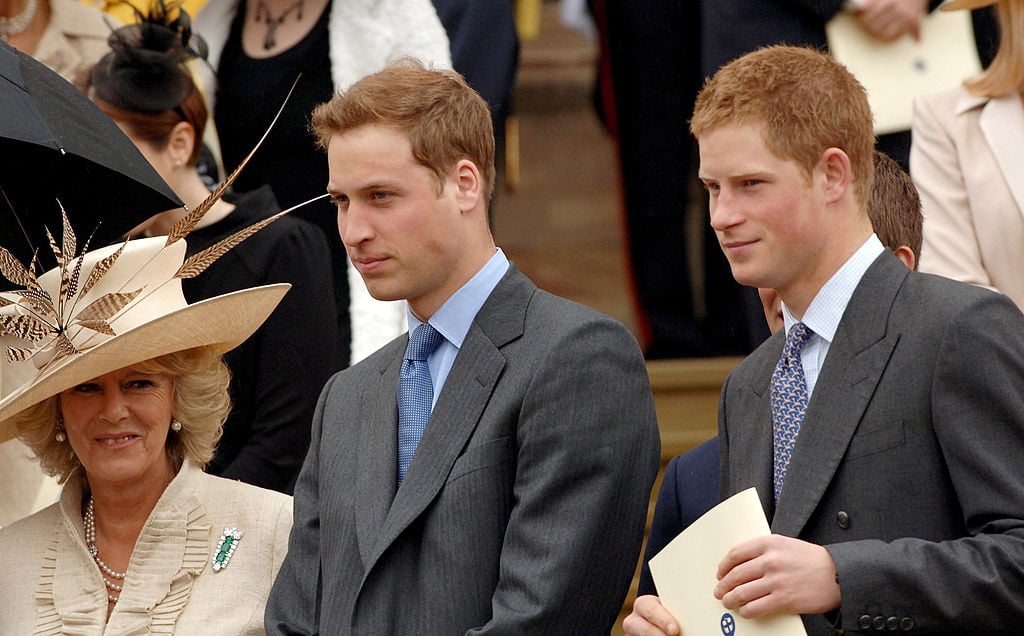 But then to everyone's shock, Diana died, and Charles and Camilla kept their relationship discrete. However a year later in 1998, a 16-year-old William decided he wanted to meet Camilla. And just a few weeks later, Harry met her. 
Prince Harry once said Camilla Parker Bowles isn't 'the wicked stepmother' 
When Charles and Camilla got married in 2005, their children showed up to support them. William and Harry attended a small ceremony alongside Camilla's children, Laura Lopes and Tom Parker Bowles. Together, they all posed for wedding pictures together (below). 
And, according to BBC, a 21-year-old Harry had only good things to say about his new stepmother. He said Camilla is  "a wonderful woman, and she's made our father very, very happy, which is the most important thing."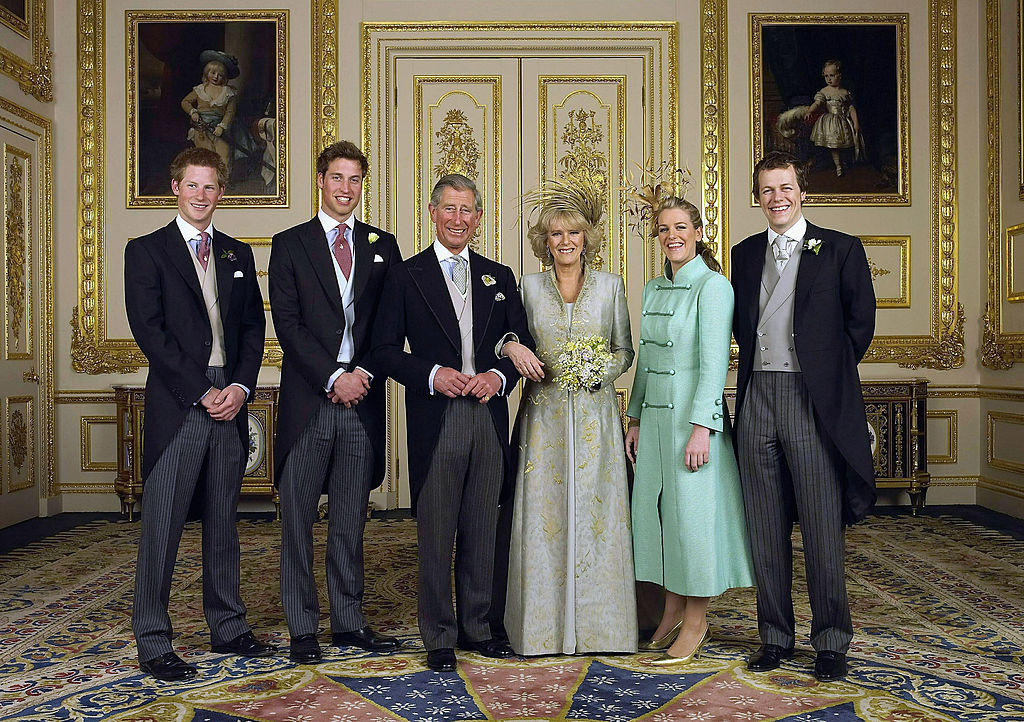 He continued, saying "William and I love her to bits. To be honest with you, she's always been very close to me and William … but no, she's not the wicked stepmother. I'll say that right now."
While publicly, William and Harry have both supported Camilla, it's been said by royal commentators that behind closed doors they keep their distance. Camilla is said to have left the royal family's annual Christmas festivities early to avoid any awkward encounters. 
Prince William may be closer to Camilla Parker Bowles than Prince Harry
While Harry had reportedly been quick to accept Camilla as part of his father's life, it's been said that the Duke of Cambridge is closer with Camilla today. Since Harry and his wife, Meghan, Duchess of Sussex stepped down as senior royals, Camilla and Charles have made a number of public appearances alongside William and his wife, Catherine, Duchess of Cambridge.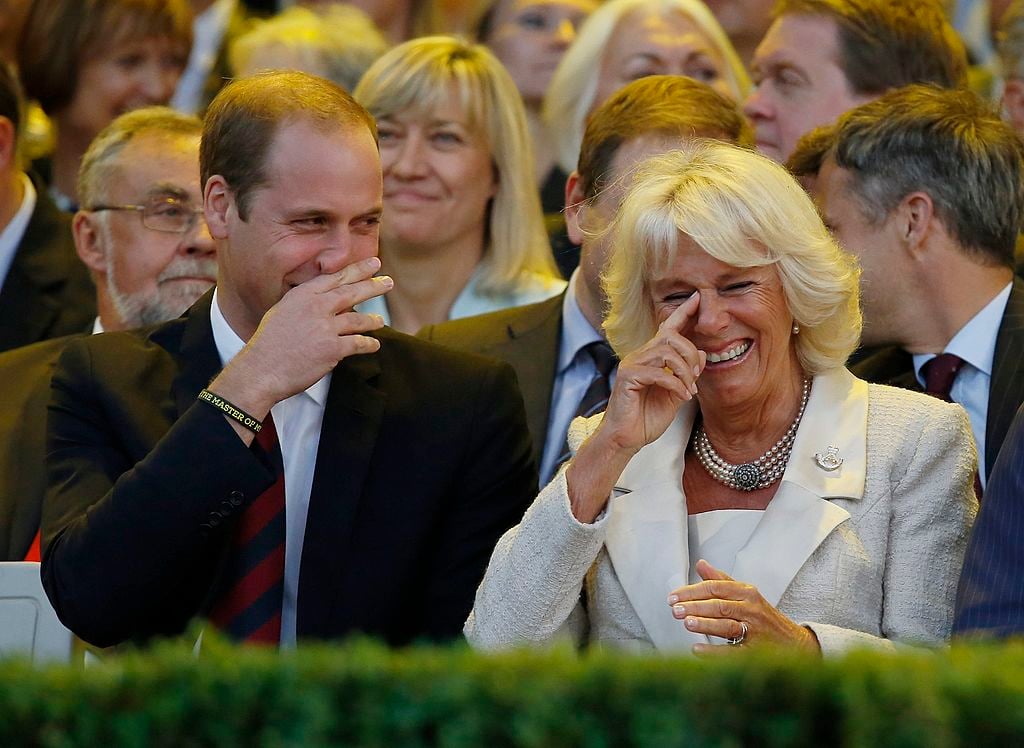 Even before Harry and Meghan stepped down Camilla and William have been seen enjoying each other's company. In 2014, at the opening ceremony of the Invictus Games they were seen laughing together. While we can't assume they have a great relationship based on one photograph of them laughing together at an event, it does show they at least get along well enough to share a lighthearted moment together. 
While we don't know what exactly Harry and William's relationships are like with Camilla, we know they've certainly come a long way to where they can all pose for family photos together.