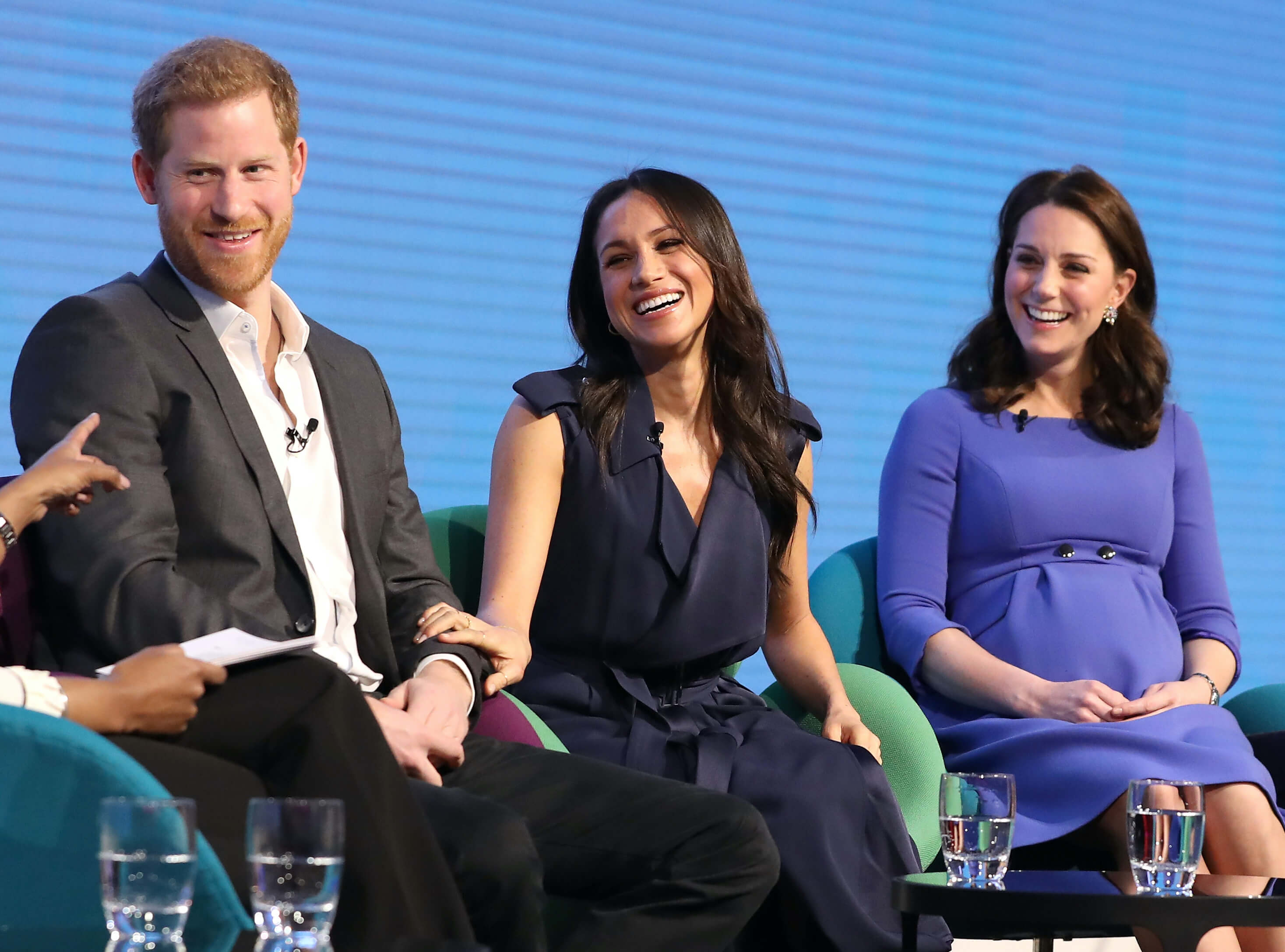 Prince Harry Might Be Able to Reconcile With Kate Middleton But It's 'Too Far Down the Line' for Meghan Markle, Expert Claims
Prince Harry and Kate Middleton have a long history, but Meghan Markle and Kate Middleton don't -- and that could make all the difference in terms of whether the Princess of Wales ever has a relationship with them.
Prince Harry and Meghan Markle made the decision to step away from the royal family back in 2020 after a series of attacks on Meghan's character by the British press. Since then, Harry and Meghan have planted new roots in California, where they are raising their son and daughter, Prince Archie and Princess Lilibet.
Despite the royal tension, one expert thinks it's possible for Harry to reconcile with his family — specifically, Kate Middleton — at some point. Things might be too far gone for Meghan, though.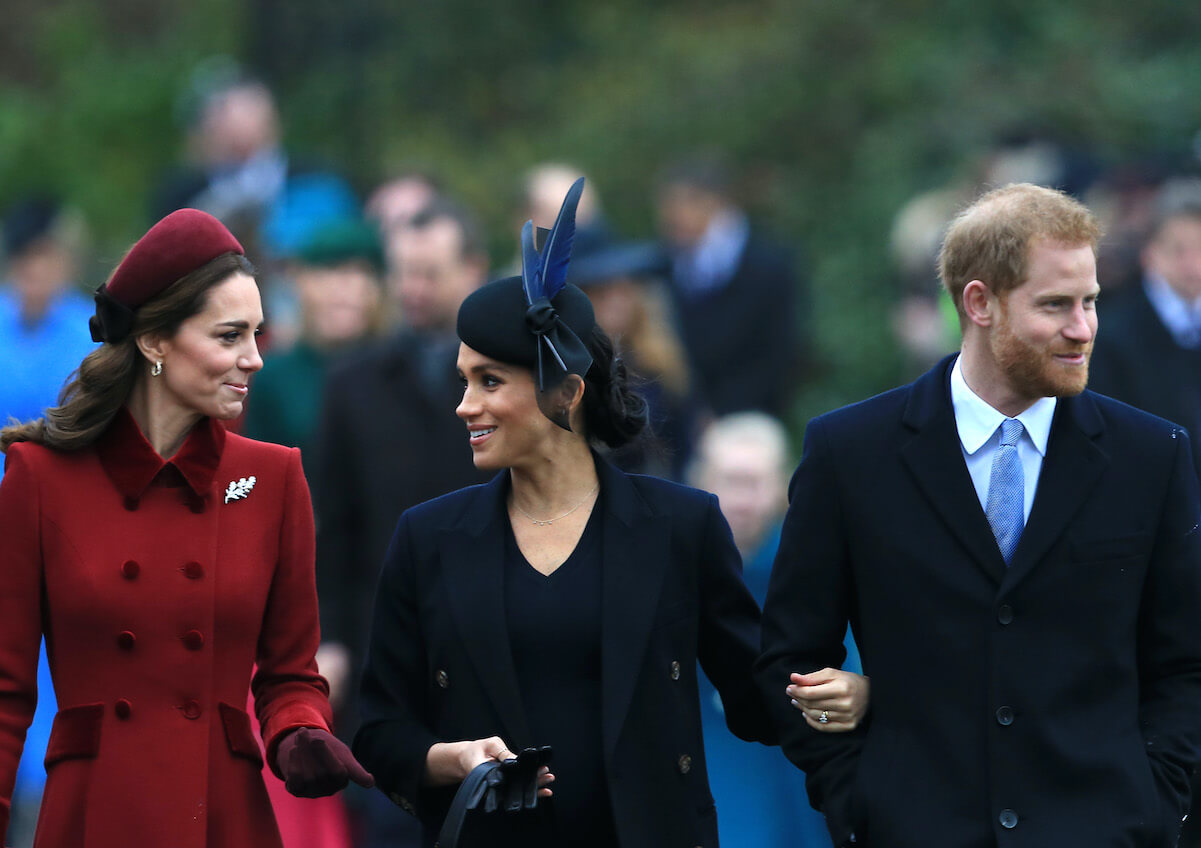 Royal expert doesn't think Meghan Markle can reconcile with the royals
Meghan has avoided the United Kingdom as much as possible since moving back to California, and ever since the queen's death, she has chosen to avoid it at all costs. Meghan did not attend her father-in-law's coronation ceremony, which meant Harry flew halfway across the world without her. And one royal expert thinks that, while Harry can possibly patch things up with Kate, Meghan likely can't — and that is the feeling on both Meghan's end and the royals' end.
"[Kate] acted very much as the peacekeeper; she tried to get the brothers back on an even keel and for Kate to be dragged into this mucky saga was upsetting for her and certainly did infuriate William," royal expert Kate Nicholl told The Sun, speaking about the words Harry wrote about Kate in his memoir. When asked about whether Kate and Meghan could ever reconcile, Nicholl said she doesn't think so. "I think it's too far down the line for Kate and Meghan," Nicholl said. "Meghan clearly didn't enjoy her time here [in the UK] and she's obviously leading a much happier life in California … She is certainly in no hurry to come back to Britain [to reconcile], though she was certainly in a hurry to leave," Nicholl added.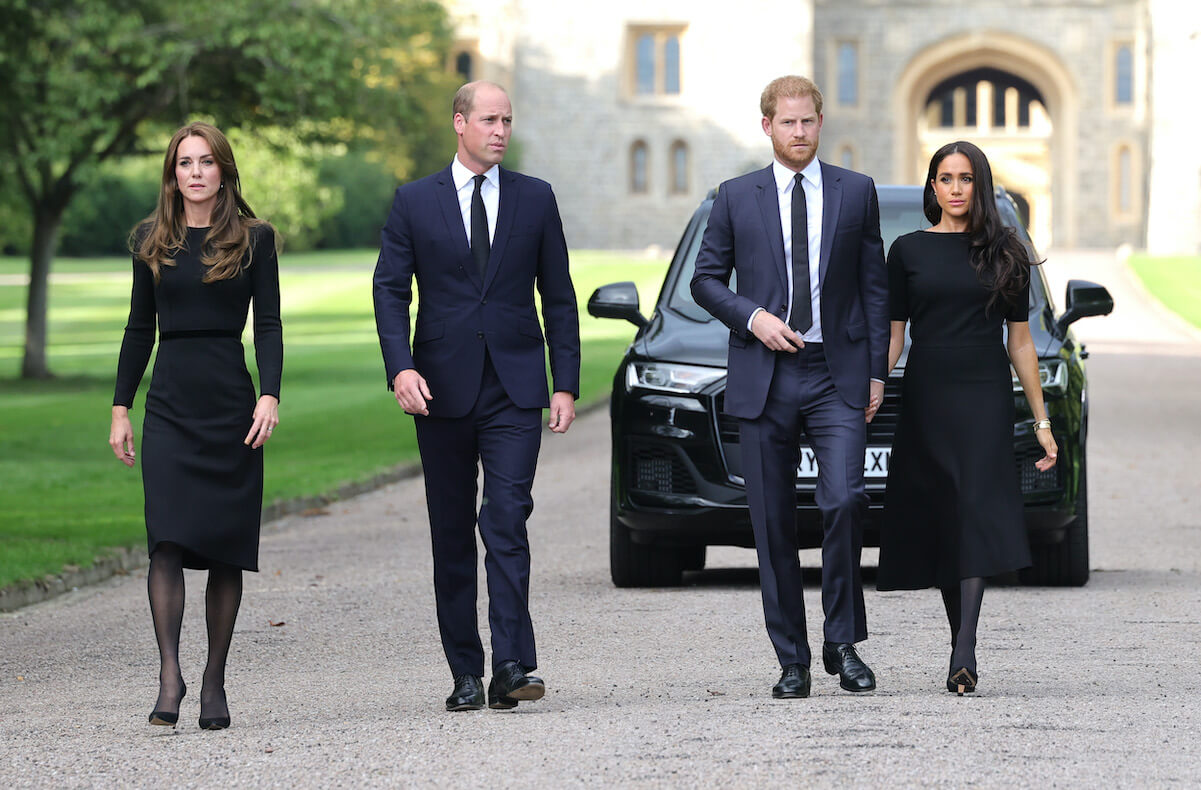 Prince Harry and Kate Middleton might be able to repair things with time
Despite that Meghan and Kate most likely won't be close again, the same doesn't necessarily go for Harry and Kate. Harry and Kate have a much longer history than Meghan and Kate do; Harry was thrilled when Kate and William got engaged and often referred to her as a sister. Meghan and Kate don't have much history, so it's really no love lost, but the same can't be said for Harry and his sister-in-law. A reconciliation could maybe happen someday given the love Harry and Kate once had for each other, but it will be tough.
"While Kate and Harry used to be very, very close, there's been a complete breakdown of that relationship," Nicholl said. "I don't think Kate does angry. I think it is more a case of feeling very disappointed, very let down and feeling hurt knowing that she had no right of reply. And Harry knew full well she had no right of reply."
Time will tell if Kate, known as the "peacekeeper" will ever be able to repair her relationship with either of the Sussexes. Still, her chances of repairing things with Harry are probably greater than any other family member's chances of repairing things.