Prince Harry Has 1 Regret About Leaving the British Royal Family
Prince Harry has continued to open up about his life in the British royal family and the events that caused him and Meghan Markle to leave. Now, he's speaking about his one regret when it comes to Megxit.
Prince Harry initially stayed silent following his resignation from the British royal family. Following his announcement that he and Meghan, Duchess of Sussex, would be resigning as senior working royals, the prince stated that it was the best choice for his family.
Now, a little over a year after completing his final royal duties, the prince is opening up like never before about losing his mother, Princess Diana, turning to drugs and alcohol to deal with the pain, resenting his royal role and the truth behind Megxit.
In a series of interviews including one with Oprah Winfrey, a candid talk with Dax Shepard, and now in his new Apple TV + series, The Me You Can't See, the prince is speaking up like never before. He's even revealed his sole regret about Megxit.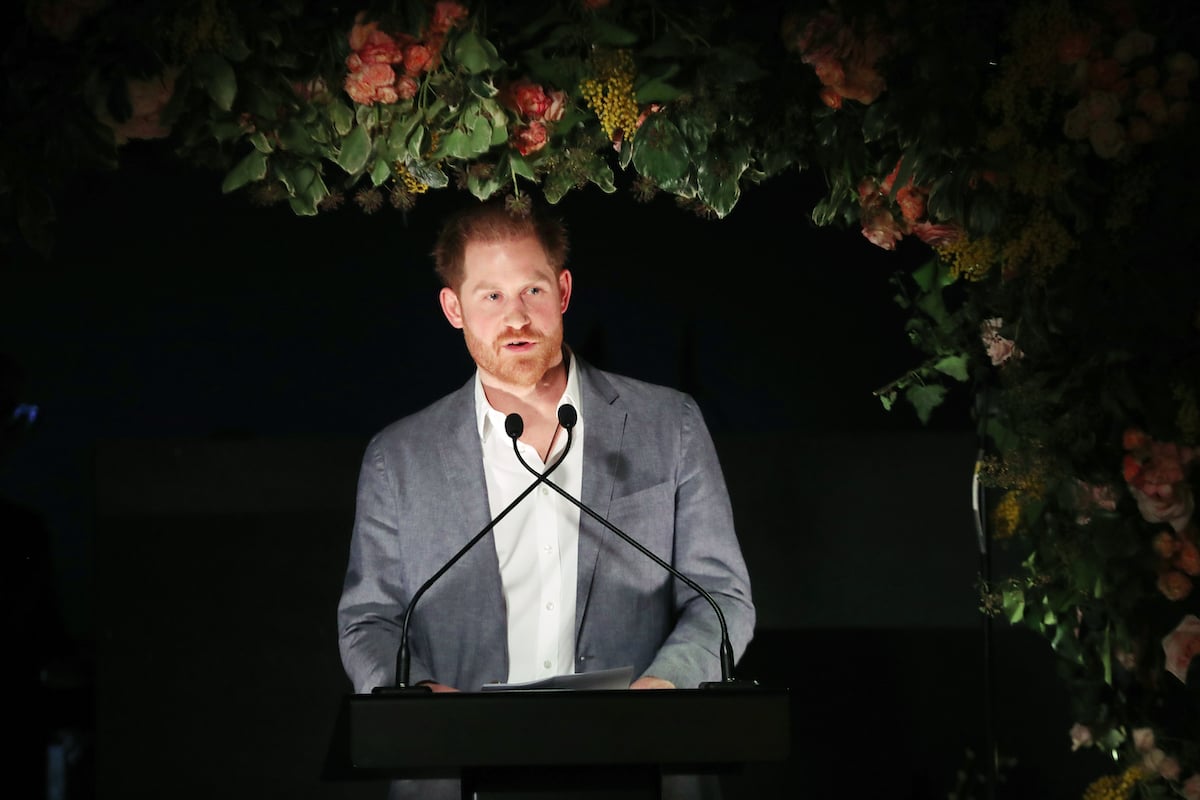 Prince Harry wanted to leave the British royal family years ago
As an American woman with a mixed-race background, Meghan was blamed for Prince Harry's resignation from the royal family. The truth was that she was suffering a great deal under the royal spotlight dealing with racism and sexism from the press and public.
In her interview with Oprah, the Suits alum revealed that her mental health had deteriorated to the point where she had suicidal ideation. For Prince Harry, that was the final straw. However, the Duke of Sussex had already been considering leaving the royal fold for more than a decade.
"It's the job, right? Grin and bear it. Get on with it," Prince Harry explained on Dax Shepard's Armchair Expert podcast via Daily Mail. "I was in my early twenties, and I was thinking I don't want this job, I don't want to be here. I don't want to be doing this. Look what it did to my mum, how am I ever going to settle down and have a wife and family when I know it's going to happen again. I've seen behind the curtain, I've seen the business model and seen how this whole thing works and I don't want to be part of this."
RELATED: Prince Harry and Meghan Markle Are 'Frustrated' With the British Royal Family Right Now, Insider Says
Related post url: 
The British royal family tried to prevent Prince Harry and Meghan Markle from leaving
In the end, Prince Harry could not accept the toll that being in the royal spotlight was taking on himself or Meghan, and he did not want the same for his son, Archie Harrison.
According to the Sussexes, when they reached out for help, especially concerning Meghan's mental health, none was provided.
"Eventually when I made that decision for my family, I was still told, 'You can't do this,'" Prince Harry told Oprah in The Me You Can't See. "And it's like, 'Well how bad does it have to get until I am allowed to do this?' She was going to end her life. It shouldn't have to get to that."
Prince Harry has one regret about leaving the British royal family
Many people had assumed that Prince Harry had had major regrets about airing his family's "dirty laundry," especially when he revealed the racist conversation one family member had with him concerning Archie's skin tone. However, others believe the prince knows exactly what he's doing.
"He knew what he was doing," royal biographer and expert Ingrid Seward told Page Six. "I can swear to you that, and he wanted to rock that boat. Quite why, I don't understand, but he did want to. And then he did, and I don't think he's surprised by the repercussions or that he regrets it for a moment."
It turns out that the prince does have one sole regret. He told Oprah that he regrets not taking a stand earlier in his relationship with Meghan and letting things go on for as long as they did.