Prince Harry's Rejection by Prince William at School Compared to Opposing 'Harry Potter' Houses by 'Late Show' Host Stephen Colbert
The Late Show host Stephen Colbert provided a hilarious take on Prince Harry's reported rejection by Prince William when both were students at Eton College. The satirist compared the brother's estrangement to opposing Harry Potter houses ahead of Harry's Jan. 10 appearance on the talk show to promote his autobiography, Spare.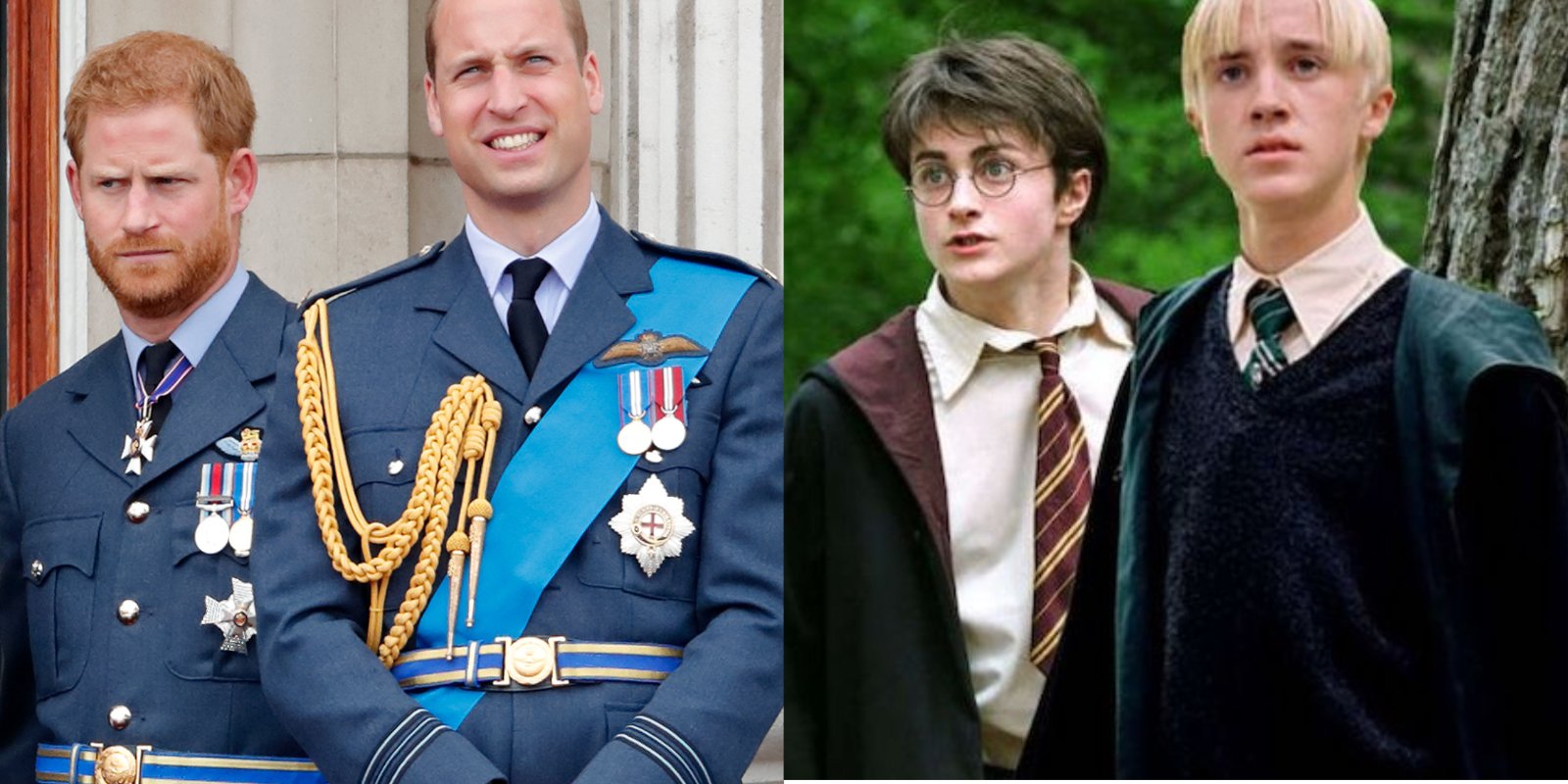 Prince Harry revealed issues with Prince William began at school
In an interview with Anderson Cooper for 60 Minutes, the journalist asked Harry about some of the deeply personal stories he shares about his brother in his new book. He cited one particular instance where Harry and William discussed their interactions at school.
The brothers attended Eton College, a boarding school near Windsor. The school's official website aims to "enable boys to develop a strong understanding of themselves and their capabilities while empathizing with others through a genuine appreciation for different people, perspectives, and cultures."
"Even when you were in the same school, in high school," Cooper said to Harry, "Your brother told you, 'Pretend we don't know each other.'" "Yeah, and at the time, it hurt. I couldn't make sense of it," Harry explained.
"I was like, 'What do you mean? We're now at the same school,'" Harry said. "Like, 'I haven't seen you for ages. Now we get to hang out together.' He's like, 'No, no, no, when we're at school, we don't know each other,': Harry continued.
He told Cooper that he took that slight "personally." However, he said Cooper was "absolutely right; you hit the nail on the head. Like, we had a very similar traumatic experience, and then we dealt with it two very different ways."
'Late Show' host Stephen Colbert ran with Harry's statement, joking about his experiences
Are you ready? Because we are. Prince Harry, The Duke of Sussex, will join us on #Colbert tomorrow! pic.twitter.com/FZDAKnrXn7

— The Late Show (@colbertlateshow) January 10, 2023
In a monologue that aired on Jan. 9, 2023, Colbert played a clip from Harry's 60 Minutes where the Duke of Sussex described the pain of William trying to avoid him at Eton.
Colbert said the exchange was "heartbreaking." He continued, "To be rejected by his older brother at school even though that magic hat sorted them into the same house. What do you think? Hufflepuff? Gryffindor?"
In the first Harry Potter book, Harry Potter and the Sorcerer's Stone, the sorting ceremony was an essential part of the student's journey at Hogwarts School of Witchcraft and Wizardry. The event aimed to sort first-year students into one of the school's four houses. These houses included Gryffindor, Slytherin, Ravenclaw, and Hufflepuff.
Hogwarts used a Sorting Hat on each student's head in the Great Hall. When the hat sorted the students, they subsequently joined their house table
Prince Harry will guest on 'The Late Show' on Jan. 10
#BREAKING: Prince Harry, The Duke of Sussex, will join @StephenAtHome for an exclusive late night interview on #Colbert to discuss his new memoir, #Spare.

Watch only on @CBS & @paramountplus on Tuesday, January 10th at 11:35/10:35c.https://t.co/zXXq8fwR1c pic.twitter.com/TmxJSBvkPD

— The Late Show (@colbertlateshow) January 5, 2023
Colbert teased the interview before joking that Spare was "also available on audiobook and a commemorative plate." He called The Duke of Sussex "his Harryness" and teased the interview.
"I've read the book — it's very enjoyable, quite emotional, quite revealing. I'm going to have so much to talk about with his Harryness," he said of the interview.