Prince Harry Reportedly Tried to 'Distance' Himself From Meghan Markle in 1 Video: 'Painful to Watch,' Says Body Language Expert
According to a body language expert, Prince Harry showed signs of discomfort when interacting with Meghan Markle in a resurfaced video.
Royals are often very private people, which means they do not openly talk about their personal lives. As a result, curious onlookers frequently employ the use of body language analysis to figure out what these royals might be subtly saying.
According to one body language expert, Prince Harry has shown many signs of discomfort when around Meghan Markle. In one clip, Harry allegedly tried to "distance" himself from his wife.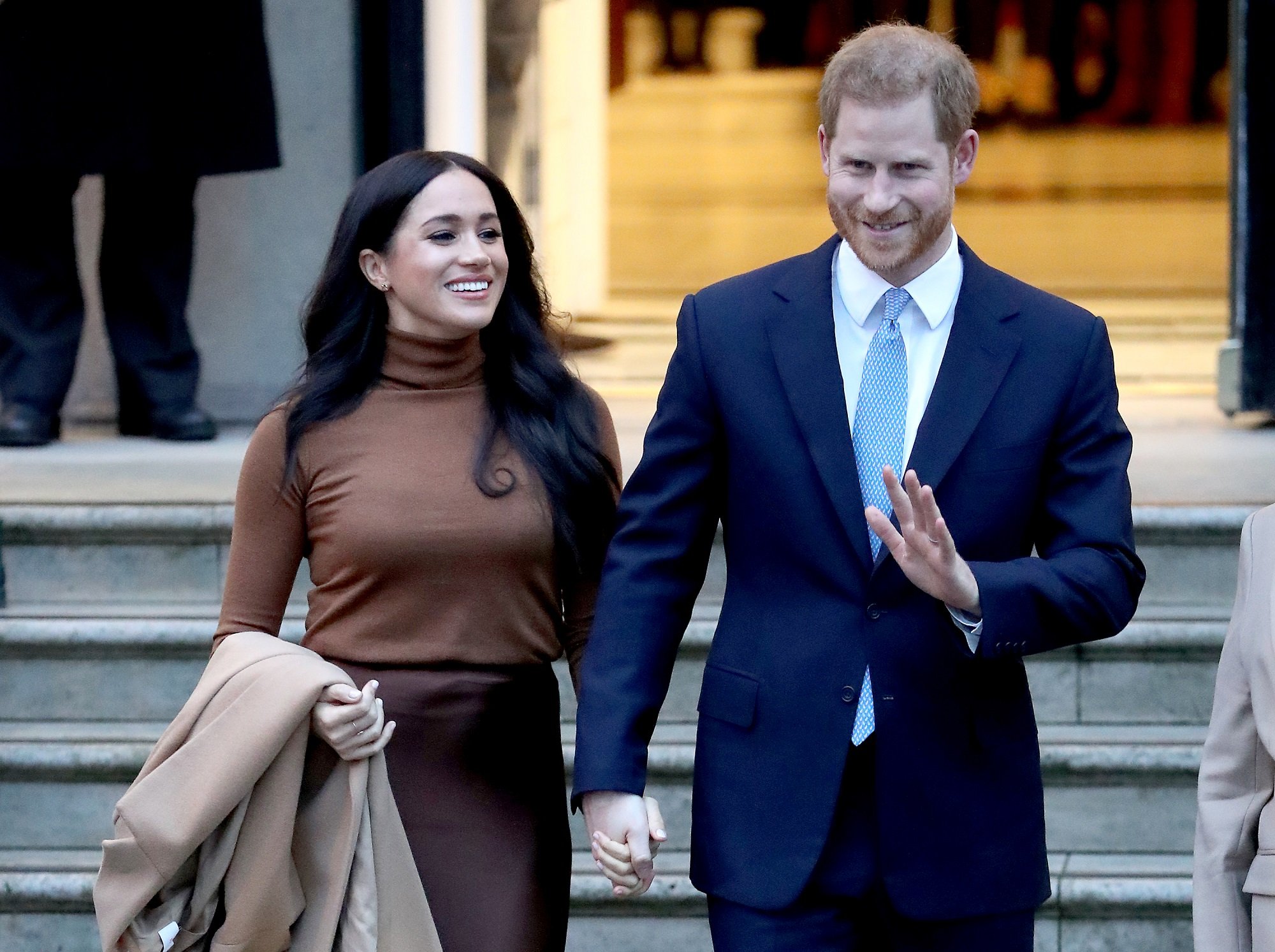 Prince Harry and Meghan Markle have been married for 3 years
Harry and Meghan first met in 2016, and the couple had a whirlwind courtship.
Then, Harry and Meghan married in May 2018 in a huge event watched by tens of millions of people all over the world. Many people also celebrated the addition of Meghan, a biracial American divorcée, into the royal family.
In the years since, Harry and Meghan welcomed two children: Archie (born 2019) and Lilibet (born 2021).
The couple is now living in Montecito, California, after stepping down as senior royals in early 2020.
Prince Harry reportedly tried to 'distance' himself from Meghan Markle in 1 clip
Back in February 2021, Harry appeared on The Late Late Show with James Corden. This came several months after Harry and Meghan bought a home in California. The segment followed Corden—a fellow Brit living in the United States—taking Harry out and about in Los Angeles.
Body language expert Jesús Enrique Rosas (who also goes by The Body Language Guy on social media) recently analyzed the clip of Harry and Corden.
Rosas noted that Harry seemed relaxed and playful when hanging out with Corden. However, according to Rosas, the prince's body language changed when Corden decided to get on a video call with Meghan.
"The first thing I noticed is how [Harry] distances himself from the camera," Rosas said. "You see that James tried to include Harry in the frame, but Harry is, like, three steps back… It's absurd because for the very nature of a FaceTime call, it's much easier if you stand close to the camera."
Rosas also took note of Harry's crossed arms and wandering eyes to allege that the Duke of Sussex did not want to engage in the conversation. "It's like he feels embarrassed at that moment and that's combined with the nervousness of drifting his body from side to side," Rosas said.
The expert added, "When Harry finally walks up to the camera, you can see that this time his shoulders are tense. He shrugs a couple times and he is tilting his head away from the camera, using his eyes to look into it from time to time. This is painful to watch."
Prince Harry and Meghan Markle are famous for their PDA moments
Harry and Meghan have broken royal molds in many ways, including the fact that they often show PDA. The couple can be seen holding hands, leaning into each other, and gazing lovingly at one another at various events.
According to many onlookers, Harry and Meghan seem to be very in love based on these nonverbal communication cues. In an article for Women's Health, relationship expert Jane Greer said that the Sussexes appear "completely connected" and "in unison."