Prince Harry Reportedly Showed Signs of 'Embarrassment' at NAACP Image Awards, Body Language Expert Says
Prince Harry made an appearance at the NAACP Image Awards. According to a body language expert, he showed signs of 'embarrassment' at the event.
TL;DR:
Many onlookers have wondered how Prince Harry feels about his work in the U.S.
A body language expert believes Harry showed signs of "embarrassment" at the recent NAACP Image Awards.
Some people have also criticized Harry for getting an award from a prominent civil rights organization.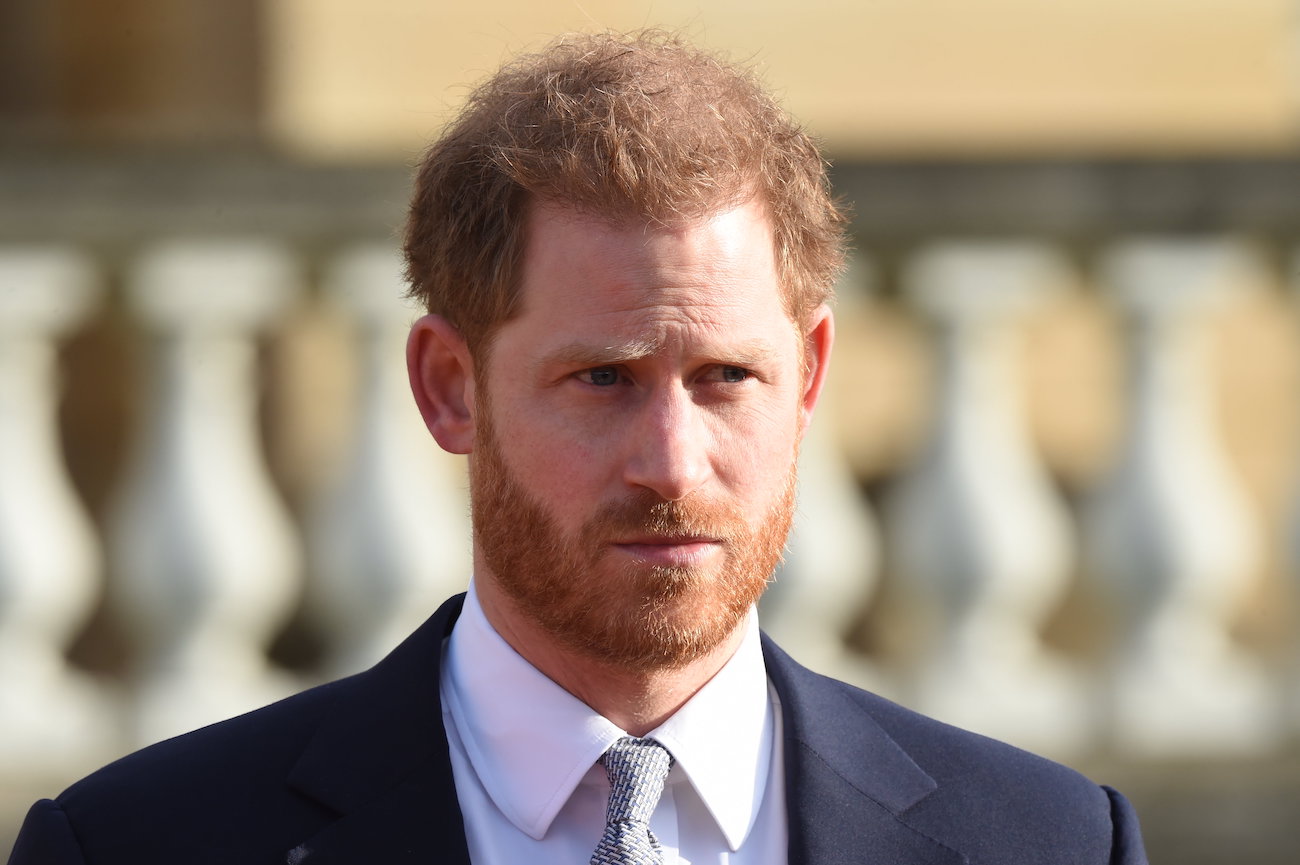 On Feb. 26, Prince Harry and his wife, Meghan Markle, attended the NAACP Image Awards. This was their first award show appearance since moving to the United States in 2020.
Some body language experts have analyzed clips of the Duke and Duchess of Sussex accepting the President's Award on stage. According to one guru, Harry showed signs of "embarrassment" at the award show.
Onlookers have wonder whether Prince Harry is happy in the U.S.
Harry grew up in the United Kingdom as a member of the royal family. When he moved to the U.S. with Meghan and the two of them tried to distance themselves from other royals, onlookers began to wonder if this would really be a path to happiness for Harry or not.
For example, royal author Duncan Larcombe does not believe Harry is happy. Larcombe said (via Daily Mail), "I think what we see and hear from these interviews is a man who is desperately trying to convince himself that he has found happiness, and he has been through it all and reached the other side – that he's finally free. I don't think that's the case. He and Meghan aren't happy or free. I don't think his move to LA has solved anything."
However, according to journalist Rebecca English, Harry does seem "clearly happier" working with Meghan in the U.S. than in the U.K. as a part of the monarchy.
"I worked with him for many years, and just by the look on his face and his demeanor, he clearly is a lot happier in the U.S. than what he was doing here, and good luck to him," English told Mail Plus' Palace Confidential.
Prince Harry showed signs of 'embarrassment' at the NAACP Image Awards
At the NAACP Image Awards, however, body language expert Lillian Glass believes Harry was not showing signs of comfort.
"Harry looked like a fish out of water as he didn't know what to do or how to comfort himself as he looked down at the award and examined it and then rocked back and forth and pulled away from Meghan," Glass told Express.
Glass also noted that Harry may have been feeling "embarrassment" when he pursed his lips and cocked his head "like a wounded puppy." Additionally, Glass pointed out that Harry was "not smiling the whole time he is up there."
"One would think that growing up in front of a camera and having spoken to countless groups he would know how to act when receiving an award on stage but it confirms that the body doesn't lie and Harry is clearly not happy and uncomfortable as indicated through his body language at this event," Glass added.
Some people have criticized the NAACP for giving Prince Harry the award
Harry's appearance at an award show created by the NAACP was not well-received by everyone. The NAACP is an organization that has been fighting for social and racial equality since 1909. However, Harry has been called out for racially-insensitive moves in the past.
For example, in 2005, photographs of Harry wearing a Nazi costume showed up in newspapers. A year later, while in Iraq as a part of his military service, Harry was heard calling a fellow cadet a racial slur that is typically targeted at people of South Asian descent. 
Bishop Talbert Swan, a civil rights activist and the president of an NAACP chapter in Springfield, Massachusetts, spoke out against Harry receiving an award by the organization.
"Tell me what he has done to advance the cause of justice for Black people in America to deserve an award from the most influential civil rights organization in the nation," Swan wrote on Twitter. He claimed that Harry has not been "on the front lines" when it comes to issues such as police brutality and mass incarceration of Black people.
The bishop also referred to Harry as a "privileged son of colonizers."