Prince Harry Will Reportedly Shy Away From Discussing His Family During Next Public Appearance
Prince Harry will be speaking at an upcoming event. However, according to a royal expert, fans should not expect the duke to drop bombshells about his family members.
After Prince Harry stepped down as a senior royal in 2020, he has been publicly opening up about his experiences as a royal, and not all of them were positive.
Harry has plans to appear at a public event in February 2022. However, for people hoping to hear more stories about the royal family, a royal expert alleges that the Duke of Sussex will shy away from discussing them.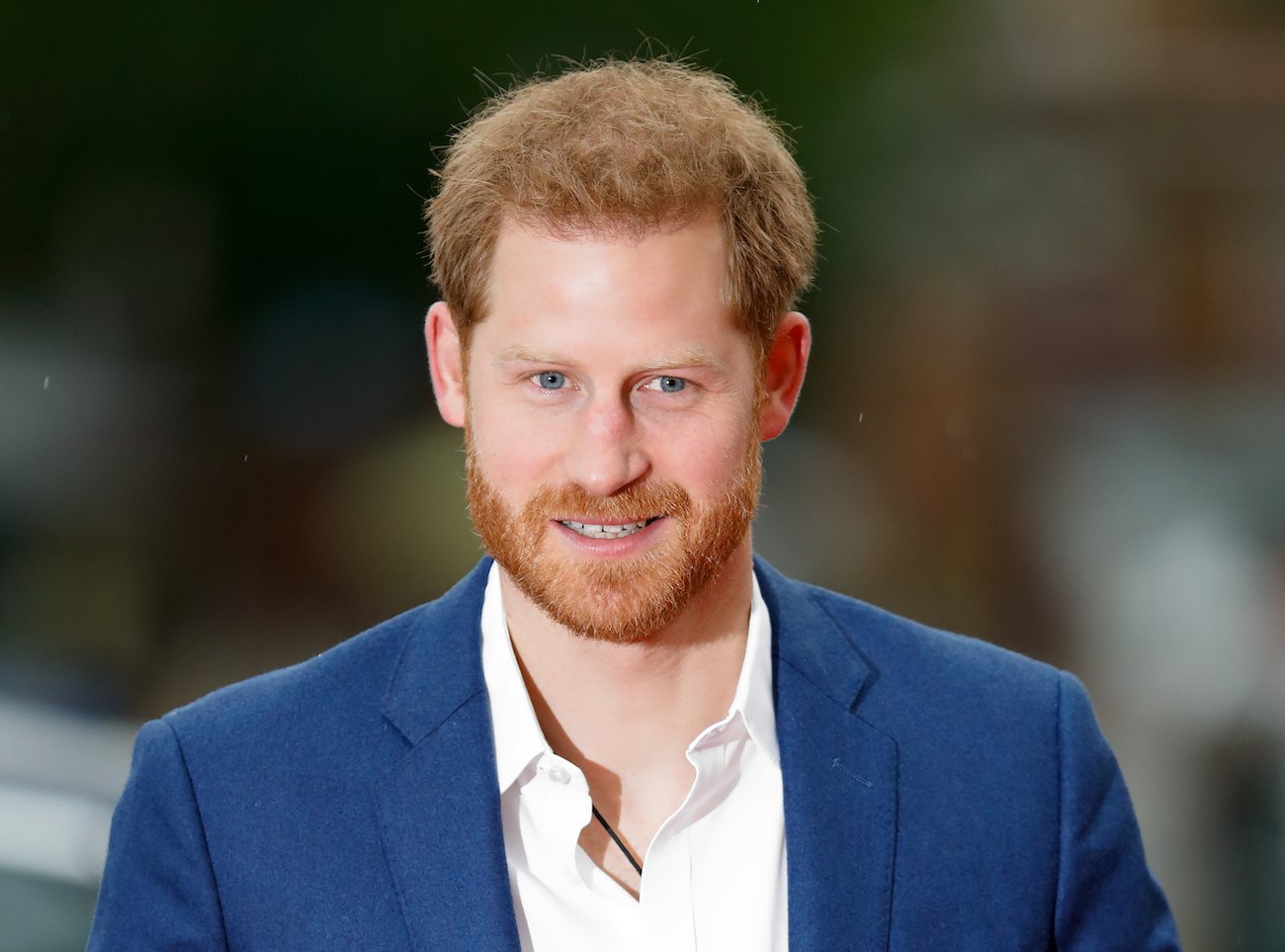 Prince Harry has received a lot of attention for talking about his family
In 2021, Harry gave a few interviews in which he opened up about life as a royal. 
For example, he and Meghan Markle sat down with Oprah Winfrey early in the year to talk about why they stepped down as senior royals. The couple accused an unnamed royal of racism toward their son, and Harry also called out his father, Prince Charles, for cutting off his funds.
Then, Harry also stopped by Dax Shepard's Armchair Expert podcast, where he accused Charles of passing down "genetic pain and suffering" to him.
Additionally, Harry appeared on the mental health docu-series The Me You Can't See. He talked candidly about how much he did not enjoy his job as a royal and how it negatively impacted his mental health.
Prince Harry will reportedly not talk about his family during his next public appearance
Harry is currently a Chief Impact Officer for the mental health startup BetterUp. On Feb. 3, the duke will appear at BetterUp's Inner Work Day event, where he will share "personal stories, challenges, and successes."
However, according to royal expert Neil Sean, Harry might not be talking too much about the royal family.
"I've been assured—and of course, as ever, we have to say allegedly—that he simply won't be discussing any members of his family, particularly Prince Andrew," Sean said in a YouTube video.
Andrew has been making headlines these past few years thanks to his friendship with convicted sexual offender Jeffrey Epstein. He also had his military titles and HRH titles revoked recently. Other members of the royal family have been trying to avoid publicly talking about Andrew as well.
Prince Harry might tell more stories in his memoir
Nonetheless, it seems people can still look forward to more bombshells from Harry. He has plans to release a memoir later this year with the publishing company Penguin Random House.
In July 2021, Harry and Meghan's charity organization, Archewell, released a statement about what people can expect from the memoir.
"For the very first time, Prince Harry, The Duke of Sussex will share the definitive account of the experiences, adventures, losses, and life lessons that have helped shape him," the statement read. "His intimate and heartfelt memoir will cover his lifetime in the public eye from childhood to the present day, including his dedication to service, the military duty that twice took him to the frontlines of Afghanistan and the joy he has found in being a husband and father."