Prince Harry Revealed That He Didn't Want Archie to Grow Up Royal Months Before Megxit
Prince Harry has been royal his whole life. As the sixth in line for the UK throne, tradition and duty are things that have been ingrained in the Duke of Sussex since birth. Sure, growing up in the royal family had its privileges, the immense wealth, the trips around the world, the job security, but it also had its downside as well. Harry could never act like an ordinary child, he wasn't allowed to make the same mistakes as other children and there was always an order and protocols that he had to follow.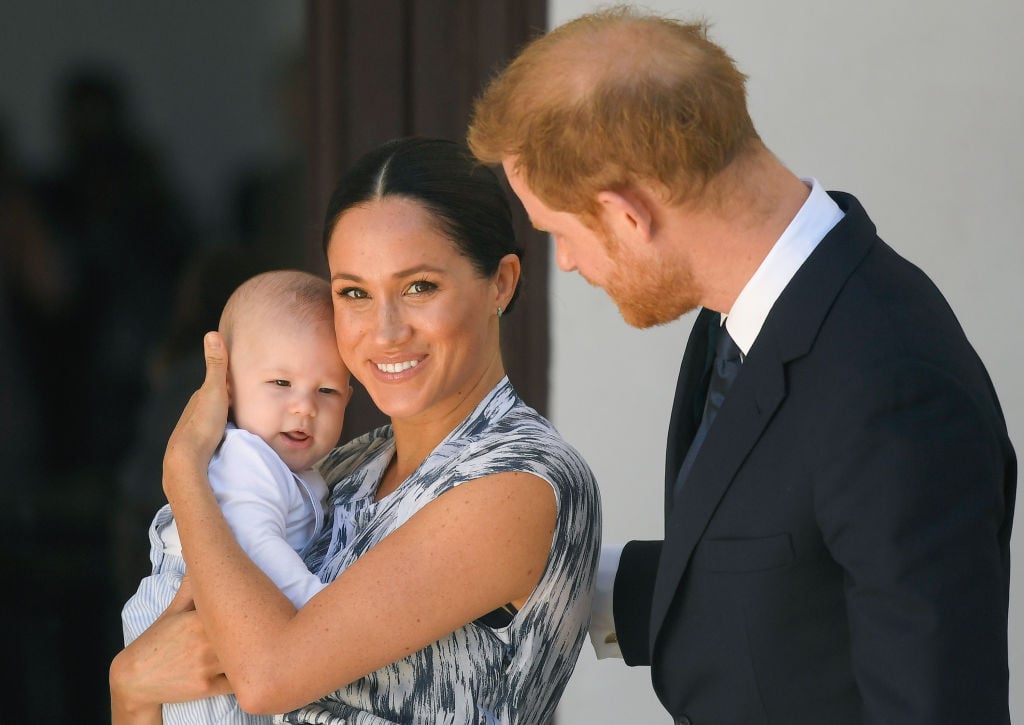 Now that Harry is no longer a working royal and living outside of the UK, his son Archie can have a very different upbringing. But was that always the plan, even before Harry and Meghan, Duchess of Sussex announced that they were stepping down?
Prince Harry and Meghan Markle step down
Prince Harry and Meghan had been unhappy with the way that royal life was going for them months before ever announcing their intent to step back. In the documentary Harry and Meghan: An African Journey, Meghan admitted that she wasn't doing well with all of the criticism that the British media had been giving her.
In January, the two announced that they wanted to step back from their positions as senior royals. Queen Elizabeth II decided that the pair must give up their positions as working royals completely. She released a statement supporting them.
"Following many months of conversations and more recent discussions, I am pleased that together we have found a constructive and supportive way forward for my grandson and his family," she said.
"Harry, Meghan, and Archie will always be much loved members of my family," she continued. "I recognise the challenges they have experienced as a result of intense scrutiny over the last two years and support their wish for a more independent life."
Prince Harry never wanted Archie to grow up royal
After a brief stint in Canada, Prince Harry and Meghan moved their little family to LA. Already, that means that Archie's life will be different than his father's. On top of that, he will be able to be raised more like a normal child than his father ever had the chance to be.
But when primatologist Dame Jane Goodall spoke with Harry for the special edition of British Vogue that Meghan guest-edited, he revealed that he and Meghan had never intended for Archie to grow up as a traditional royal.
"At the end [of the conversation], Meghan came in to listen with Archie," she recalled of the conversation to the Daily Mail's Weekend Magazine. "He was very tiny and very sleepy – not too pleased to be passed from his mummy. I think I was one of the first to cuddle him outside the family."
"I made Archie do the Queen's wave, saying, 'I suppose he'll have to learn this.' Harry said, 'No, he's not growing up like that.'"
This could have meant that Harry and Meghan already had a plan in the works to step away from the royal lifestyle months ago.