Prince Harry Slammed Over Claim He Wants to Protect the Queen: It's a 'Gross Insult' and 'Delusional,' Royal Experts Say
Prince Harry's comment that he wants to make sure Queen Elizabeth is 'protected' and 'got the right people around her' didn't sit well with some royal experts.
During a new Today interview with Hoda Kotb, Prince Harry discussed his recent visit with Queen Elizabeth and he mentioned his desire to protect his grandmother. His comment has drawn plenty of criticism from royal experts, with one critic calling it a "gross insult."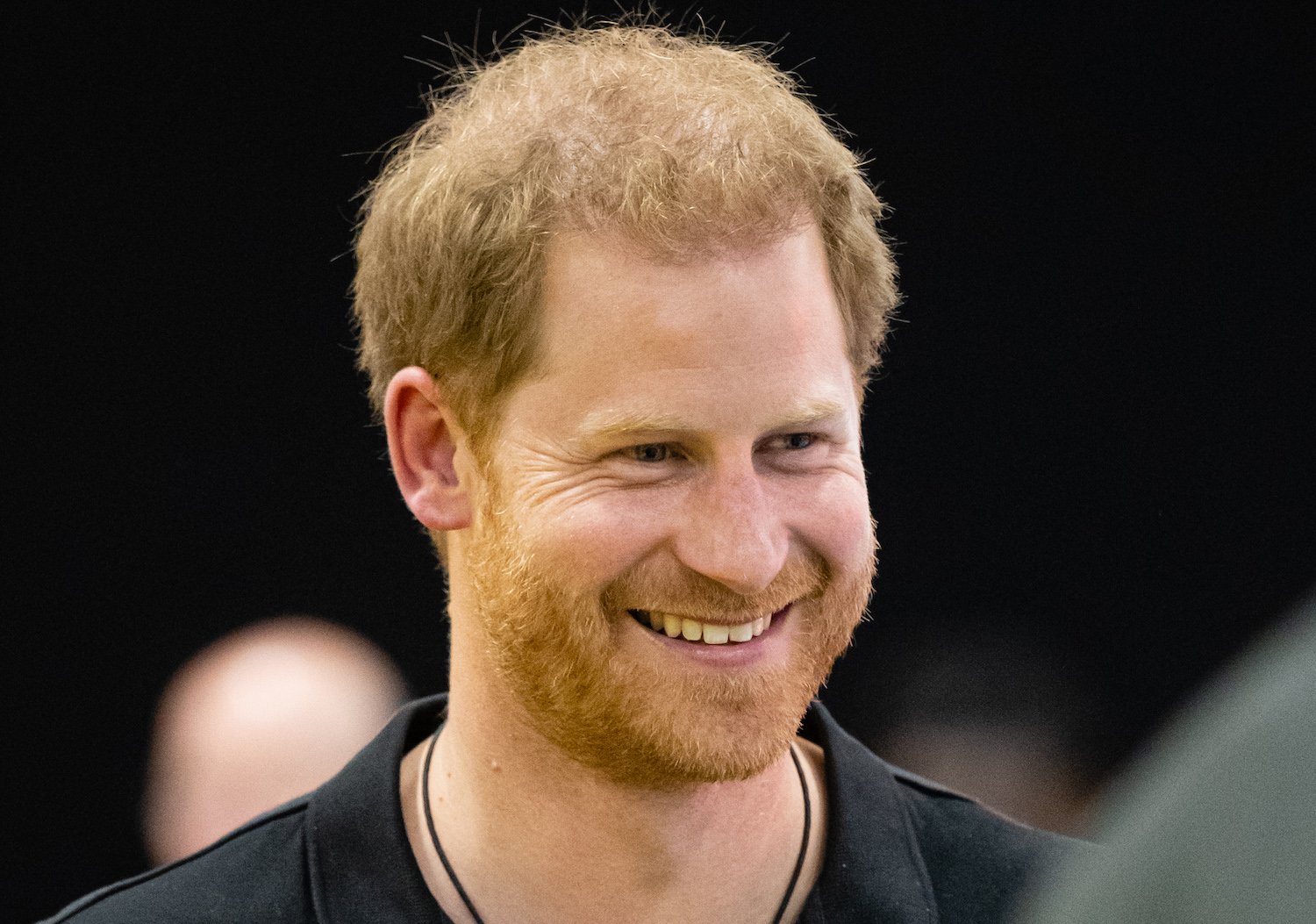 Prince Harry discussed his visit with Queen Elizabeth
Prince Harry sat down with Today's Kotb in an interview that aired on April 20. He was asked about visiting the queen when he and Meghan Markle were on their way to the 2022 Invictus Games in the Netherlands.
Harry shared some vague details of their tea with his grandmother. "Being with her, it was great," he said. "It was just so nice to see her. She's on great form. She's always got a great sense of humor with me."
"It was really nice to catch up with her," the Duke of Sussex said.
Prince Harry also remarked that he wants to ensure his grandmother's protection. "I'm just making sure that she's, you know, protected and got the right people around her," he explained.
Body language expert called Prince Harry's comment 'sinister'
Body language expert Judi James called Prince Harry's claim "sinister," writing about his Today interview in a piece for the Mirror.
She noted his body language indicated he was "more upbeat" and "fun-looking" but called out his "sinister" claim.
His body language showed a "keenness to talk, which makes his astonishing claim about the 96 year-old queen that he is 'making sure she is protected and has the right people around her' sound even more sinister by contrast," James noted. "The phrase is not delivered as a throw-away, either."
James pondered how Prince Harry could effectively provide protection. "He also reminds us that he now sees the U.S. as his home though, presumably leaving us wondering how he can possibly 'protect' the queen long-distance and if we should be worried about her and these 'people around her'?" she added.
Another royal expert shared how contradictory the claim is
During a discussion about Harry on GB News, host Eamonn Holmes noted how contradictory Harry's claim sounded. "Harry talks about being surrounded by the right people, either to protect the queen from him or does he want his right people? It is quite an arrogant and contradictory piece of advice, surely."
Royal commentator Robert Jobson replied, "Well, it's narcissism to the extremes, isn't it. This is the guy that has already not seen his grandmother for a couple of years and well for a while since the funeral — and that was only fleeting."
Jobson continued, "I mean, I think actions speak louder than the words, and Prince Charles, in particular, has been stepping up and supporting his mother with actions … Sophie Wessex and Camilla have been pretty much there all the time behind the scenes as has Prince William."
He added, "So I think for him to sort of waltz in leaving his Netflix crew just at the door and then start talking about protecting his grandmother is slightly bizarre, to be honest."
Other experts criticized Prince Harry for his 'gross insult' and 'delusional' claim
Other royal experts also had their say about Prince Harry's mention of protecting the queen.
Royal expert Angela Levin, who wrote the book Harry: Conversations with the Prince, shared her thoughts on Harry's claim. "Harry's comment on U.S. TV about him checking the queen is protected is a gross insult to Prince Charles and William. He's underlined even more that he doesn't deserve to attend the Jubilee celebrations and be on the balcony," she tweeted.
Journalist Peter Ford called the comment "delusional."
"Prince Harry says he's making sure the queen is 'protected and has 'the right people around her'! Yet he was nowhere to be seen at Prince Philip's memorial. He was busy talking to Oprah when Prince Philip was on his death bed! He's delusional," Ford tweeted.