Prince Harry Slammed for Being 'Nonsensical' After Requesting That His Family Gets Police Protection in the U.K.
Prince Harry recently announced that he had launched a legal action against the U.K. government to pay for police protection. An ex-officer comments on the situation, calling Harry's request 'nonsensical.'
Prince Harry has been living as a private citizen in the United States with his wife, Meghan Markle, and their two kids. However, the Duke of Sussex recently stated that he and his family cannot return to the United Kingdom if they are not given police protection, and Harry has launched a legal action in pursuit of the right to pay for this kind of security.
An ex-officer is criticizing Harry and calling his request "nonsensical."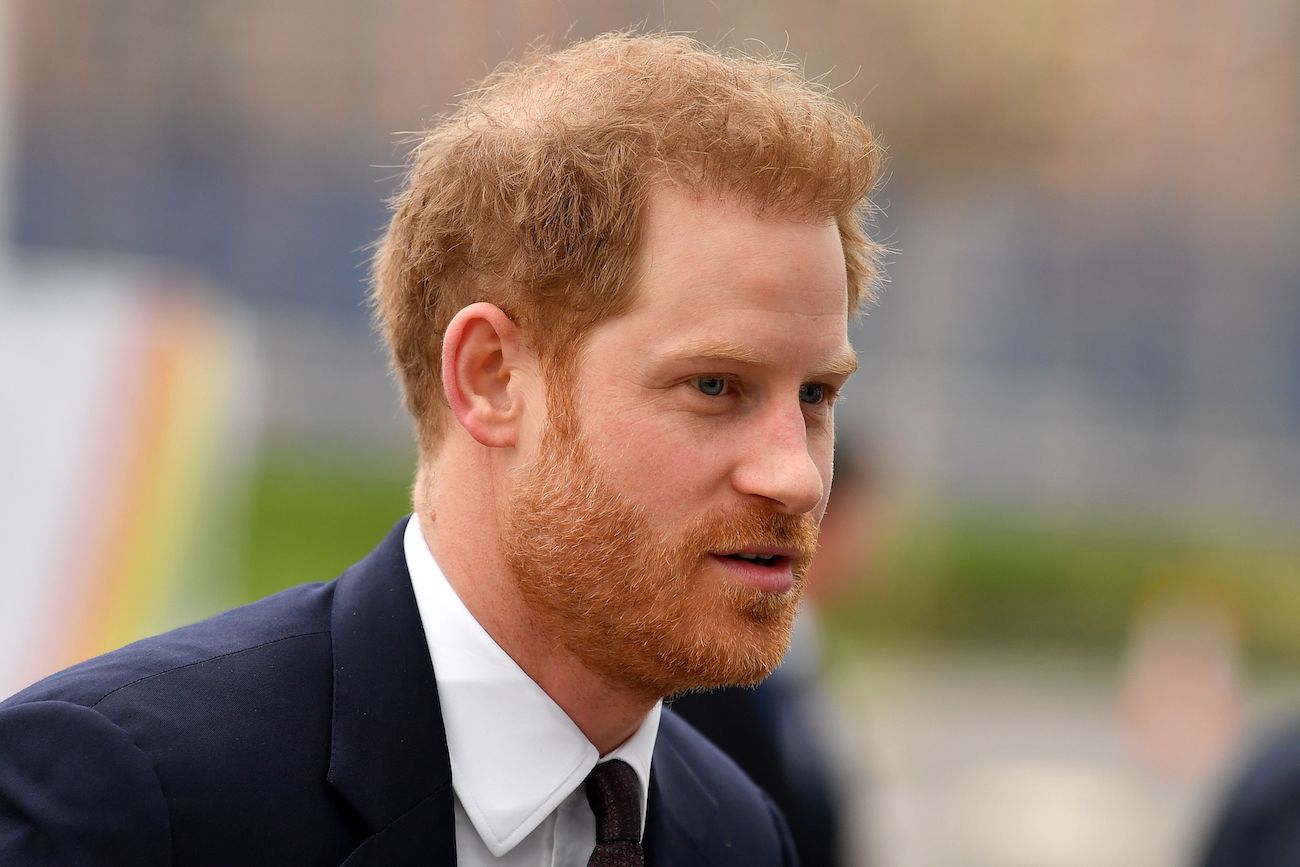 Prince Harry wants to pay for police protection when visiting the U.K.
In September 2021, Harry reportedly began seeking judicial review of a Home Office decision that barred him from personally paying for police protection in the U.K.
A spokesperson for the Sussexes said via a statement that, given Harry's role as a royal, he "inherited a security risk at birth, for life." As an example, his security was allegedly "compromised" during an event in the U.K. in July 2021. The statement also stated that Harry's family deals with "well-documented neo-Nazi and extremist threats."
Harry, Meghan, and their kids are reportedly "unable to return" to the U.K. because the private security that they currently have is not sufficient. The spokesperson said, "The Duke and Duchess of Sussex personally fund a private security team for their family, yet that security cannot replicate the necessary police protection needed while in the UK."
According to the statement, Harry has been trying to pay for police protection for "close to two years," but he was often denied this right. 
Prince Harry's request is called 'nonsensical' by an ex-officer
Not everyone is positively receiving this news about Harry's legal action. Dai Davies, a former Metropolitan Police chief superintendent, called this request "nonsensical."
"If they want to be royals and they want to carry on doing royal business, then yes, if there is a risk, but over the years, royalty protection and the Home Office and others have got reasonably good at making sure that the risk assessment is carried out thoroughly, in conjunction with the other security agents dictated [by the] threat assessment centre," Davies said, according to Mail Plus.
He added, "There's nothing new in the police and the security system carrying out a proper survey, and he [Harry] knows that in one sense, but they [Harry and Meghan] both have such egos that they expect the treatment."
Davies also has experience working in California, where Harry is currently living. He urged the duke to assess security around his new home rather than worry about threats in the U.K.
"I worked in California in an investigation for the Sunday Times years ago and it's hugely dangerous in parts of LA," Davies explained. "So I would suggest for him to concentrate on where he's living now and worry about where he's living now, because frankly, historically, attacks on the royals in this country are remarkably low, although it's not to say that it doesn't happen."
He continued, "And so for him [Harry] to suddenly pick up the reins and say, 'I want it because I was chased by a photographer' is nonsensical."
Which royals get police protection?
According to an article from the Daily Mail that was published in early 2021, only the current monarch and future kings and queens get full 24/7 police protection. This includes Queen Elizabeth, Prince Charles, Camilla Parker Bowles, Prince William, and Kate Middleton.
Meanwhile, some royals—such as Princess Anne, Prince Edward, and Sophie, Countess of Wessex—only get police protection during royal engagements. Others—like Princess Beatrice and Princess Eugenie—get no such protection at all.
"The fact is, many senior royals are losing their protection," Davies said. "Once you become a plain member of the public like the rest of us, unless there is a serious risk, neither the police nor Scotland Yard will take action."