Prince Harry Never Wanted to Step Down as a Senior Royal
The world is still reeling from the news that Prince Harry and Meghan Markle are stepping down as senior royals. Now, a speech offers new insight.
It hasn't even been two weeks since Prince Harry and Meghan, Duchess of Sussex, announced their plans to step down as Senior Royals. Though many fans of the royal family were shocked by the news, others felt that the decision was a long time coming. For the past few years, Meghan has been treated extremely poorly in the media. She has received unfair backlash and criticism for just about every decision she makes. The Sussexes' have been fairly tight-lipped since "Megxit" was announced, but Prince Harry publicly addressed the choice in a speech he gave over the weekend.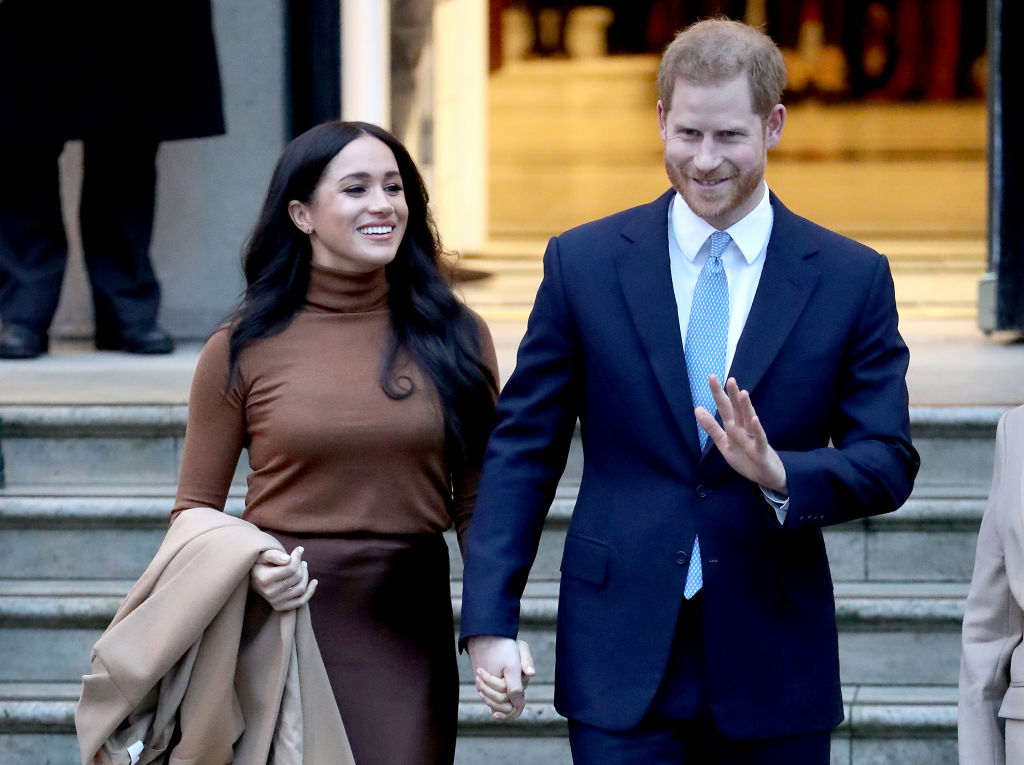 Prince Harry speaks out about Megxit in a new speech
While at an event for his charity, Sentebale, Prince Harry gave a heartfelt and very revealing speech. He reflected on his marriage and the relationship that he shared with his family, specifically his grandmother. The Duke of Sussex also shared that he, not Meghan as many people speculated, was the one who ultimately made the difficult decision for them to step down as senior royals. Unfortunately, the Sussexes felt that they were left with no other option.
Meghan Markle and Prince Harry are still committed to the UK
"We both do everything we can to fly the flag and carry out our roles for this country with pride. Once Meghan and I were married, we were excited, we were hopeful, and we were here to serve. For those reasons, it brings me great sadness that it has come to this. The decision that I have made for my wife and I to step back, is not one I made lightly. It was so many months of talks after so many years of challenges. And I know I haven't always gotten it right, but as far as this goes, there really was no other option," Prince Harry shared in his speech.
The Duke of Sussex went on to reveal that he and Meghan never truly wanted to step down as senior royals. Instead, that action was used as a last resort when what Prince Harry really wanted was ruled out as an option. In the speech, Prince Harry revealed that he and Meghan originally wanted to retain their roles without receiving money from the public. Unfortunately for the new parents, that was not considered to be a viable option, thus they had to go an alternative root.
Prince Harry is doing what's best for his wife and child
"What I want to make clear is we're not walking away, and we certainly aren't walking away from you. Our hope was to continue serving the Queen, the Commonwealth, and my military associations, but without public funding. Unfortunately, that wasn't possible. I've accepted this, knowing that it doesn't change who I am or how committed I am. But I hope that helps you understand what it had to come to, that I would step my family back from all I have ever known, to take a step forward into what I hope can be a more peaceful life," Prince Harry shared.
Will news outlets respect their decision
The speech was certainly an eye-opening experience for royal fans as well as the media. It squashed a lot of rumors about there being bad blood between Prince Harry and the rest of the royal family. Furthermore, it showed that the decision that Meghan and Prince Harry made was far from their first option or a calculated attempt to hurt their family. Hopefully, the media will one day respect their choice and allow them to lead the peaceful life that they seek.