Prince Harry Is Starting a Trend of Royals Pursuing 'Personal Fulfillment,' Expert Says
Prince Harry moved to California in 2020 to pursue a career outside of the royal family. According to an expert, he could be starting a trend of royals pursuing "personal fulfillment" over duties to one's country.
In 2020, Prince Harry shocked the world by announcing that he and his wife, Meghan Markle, would step down as senior royals. That same year, the couple moved to California and has been trying to be financially independent from the royal family.
According to a royal expert, the Duke of Sussex could be starting a trend for royals to pursue "personal fulfillment."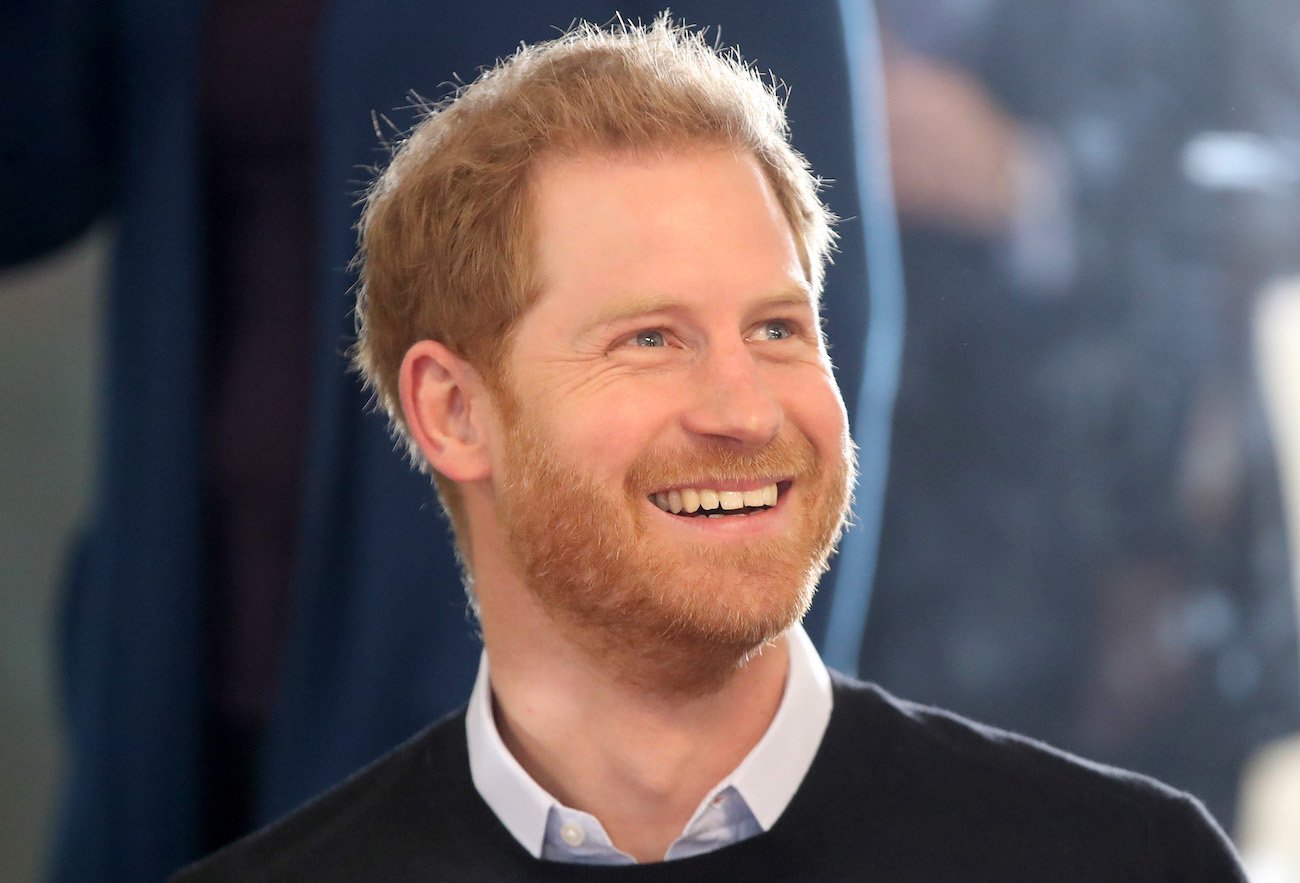 Prince Harry has been taking on jobs in the U.S.
After moving to California, Harry has been trying to establish a career in the U.S.
For example, he and Meghan have deals with Netflix and Spotify to produce content for the streaming giants. In April 2021, it was announced that Harry would be working on a docuseries about the Invictus Games, which he founded in 2014.
Harry also has a book deal with Penguin Random House. In 2022, he will reportedly release a memoir that covers "his lifetime in the public eye from childhood to the present day."
Additionally, Harry is also a chief impact officer at the mental health startup BetterUp. He often takes on work to promote the company at various events.
Prince Harry is starting a trend of royals pursuing 'personal fulfillment,' expert says
According to royal author and photographer Ian Lloyd, Harry's departure from the royal family could be kickstarting a trend of royals choosing "personal fulfillment" over duty to their country.
"The Queen, for instance, only had a few times when she was normal," Lloyd told Express. He added, "She's never had a sabbatical, never had a few years off, she never had maternity leave or anything like that. She's never really had her own life, she's never had a lot of time for herself. Whereas Harry's got that opportunity."
Lloyd speculated, "The way the monarchy is going, I think people won't be like the Queen. The Queen has been phenomenal because she has had this tremendous belief in duty and in what she does. I think increasingly the Royal Family – any Royal Family- would want to have personal fulfillment as well."
Prince Harry believes other royals are 'trapped'
In March 2021, Harry and Meghan made headlines after they had an explosive interview with Oprah Winfrey. During the talk, Harry expressed his belief that Prince Charles and Prince William are "trapped" in the royal family.
"I myself was trapped as well. I didn't see a way out," Harry said. "I was trapped, but I didn't know I was trapped."
He added, "My father and my brother – they are trapped. They don't get to leave and I have huge compassion for that."
Charles and William have not publicly commented on this claim. However, a source told The Sunday Times that Harry was "way off the mark." The insider alleged about William, "He has a path set for him and he's completely accepting of his role. He is very much his grandmother's grandson in that respect of duty and service."