Prince Harry 'Still Longs for Association' With Royal Family Despite His Claims, Expert Says
A royal expert believes that Prince Harry still longs for his royal family ties, despite the recent claims he's made about them. The expert said the announcement that Harry's children Archie and Lilibet have prince and princess titles reveals how the Duke of Sussex feels about his royal association.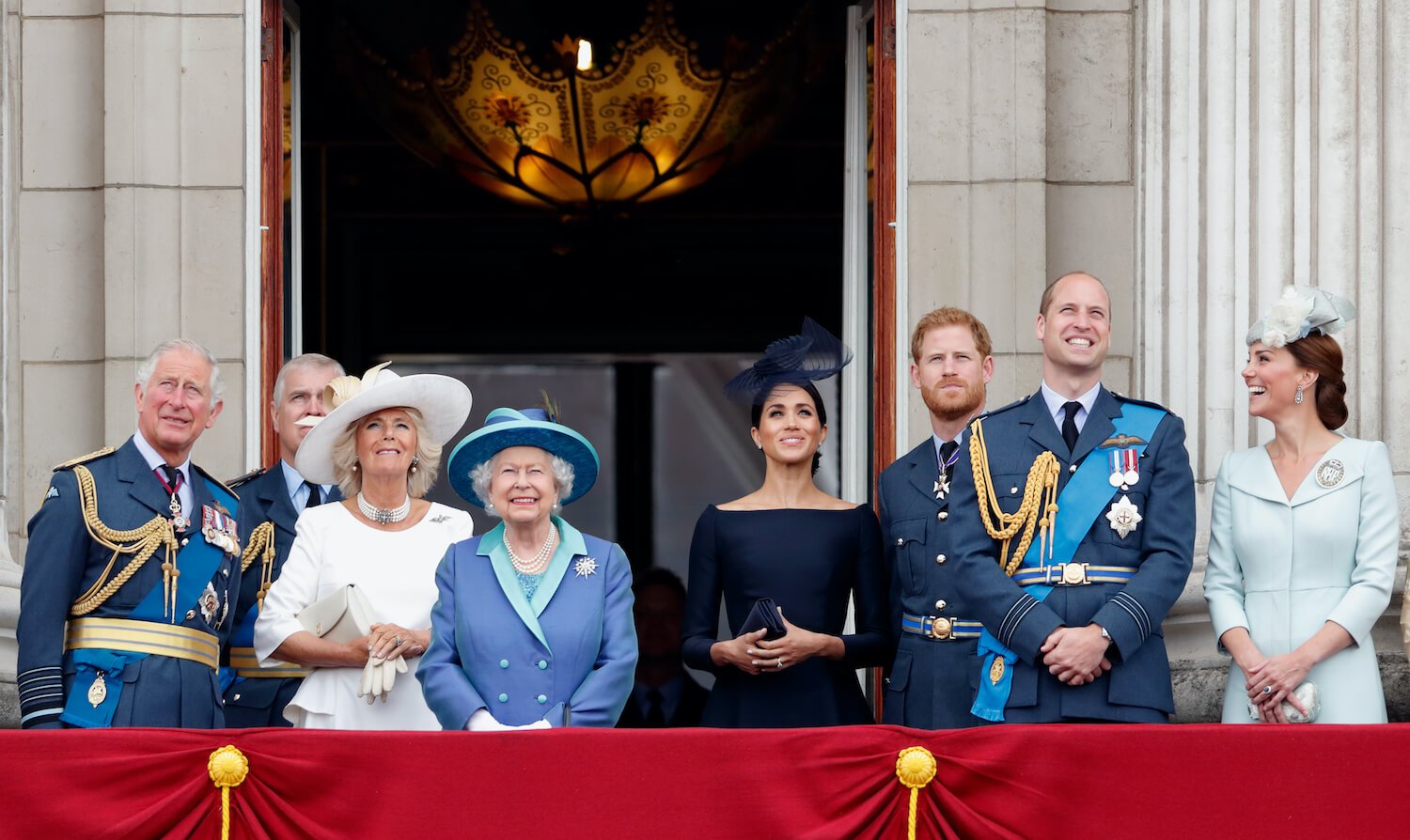 Expert says Prince Harry and Meghan Markle want their kids to have royal family ties
Despite the claims Harry has made about his family recently in the Netflix documentary Harry & Meghan, in various interviews, and in his memoir Spare, the Duke of Sussex hasn't written the royal family off entirely.
In a January 2023 interview with Tom Bradby, Harry said he wants his father, King Charles, and brother Prince William back in his life and hopes for a reconciliation.
Royal expert Russell Myers believes Prince Harry wants to keep his royal family connection. During an episode of the Pod Save the King podcast, host Zoe Forsey and Myers discussed the announcement about Harry and Meghan Markle's children's titles.
Forsey noted, "This is a sign that Harry and Meghan want their children to still have those royal ties, which suggests that — however much they've criticized, what they've been through and their treatment — those links are important to them."
The announcement about the titles came after a spokesperson for Harry and Meghan confirmed that "Princess Lilibet Diana was christened on Friday, March 3 by the Archbishop of Los Angeles, the Rev John Taylor."
Prince Harry and Meghan released a statement that further explained, "The children's titles have been a birthright since their grandfather became monarch. This matter has been settled for some time in alignment with Buckingham Palace."
The royal family's official website was also updated to reflect the children's new titles.
Prince Harry 'longs for that association' with the royal family, expert claims
Myers noted how Prince Harry is "torn" but "longs for that association" with his family.
"I think he still longs for that association [with the royal family] — he is torn between his upbringing, coming from a broken home, which will no doubt have hurt the king and the rest of the royal family to hear that," Myers said.
He continued, "I think Harry said that, by his father's own admission, he had failed him at certain points and perhaps he would have made things different along the way."
Myers added, "But Harry longs for this association and maybe he's hoping that it can be different for his children. But by the same token, how can he think that when he pretty much believes that the royal family is not changing its ways? And they haven't recently. They haven't learned lessons, have they?"
New titles indicate 'positive' step, expert says
Forsey touched on how the children's titles may be a sign of things improving between Harry and the royal family. "I think when you dig very deep and you've cut everything else away, that is a positive thing," she explained.
"They're not saying, 'We want nothing to do with the royals anymore,' which other people have been suggesting," Forsey continued. "It does say they do want those royal ties which I think could have been a positive thing."
Forsey predicted that Harry and Meghan might make a coronation appearance. "Wanting that prince and princess link … and confirming it in the christening…. hopefully those royal links mean that we might get to see them later in the year [for the coronation]," she said.