Prince Harry Has 'Unresolved Issues' From 'Decades of Trauma,' Says Body Language Expert
Prince Harry opened up about his childhood as a royal family member in his new book Spare, the Netflix documentary Harry & Meghan, and various interviews. A body language expert analyzed Harry's recent television appearances and observed that the Duke of Sussex has "unresolved issues" from "decades of trauma," especially the loss of his mother, Princess Diana.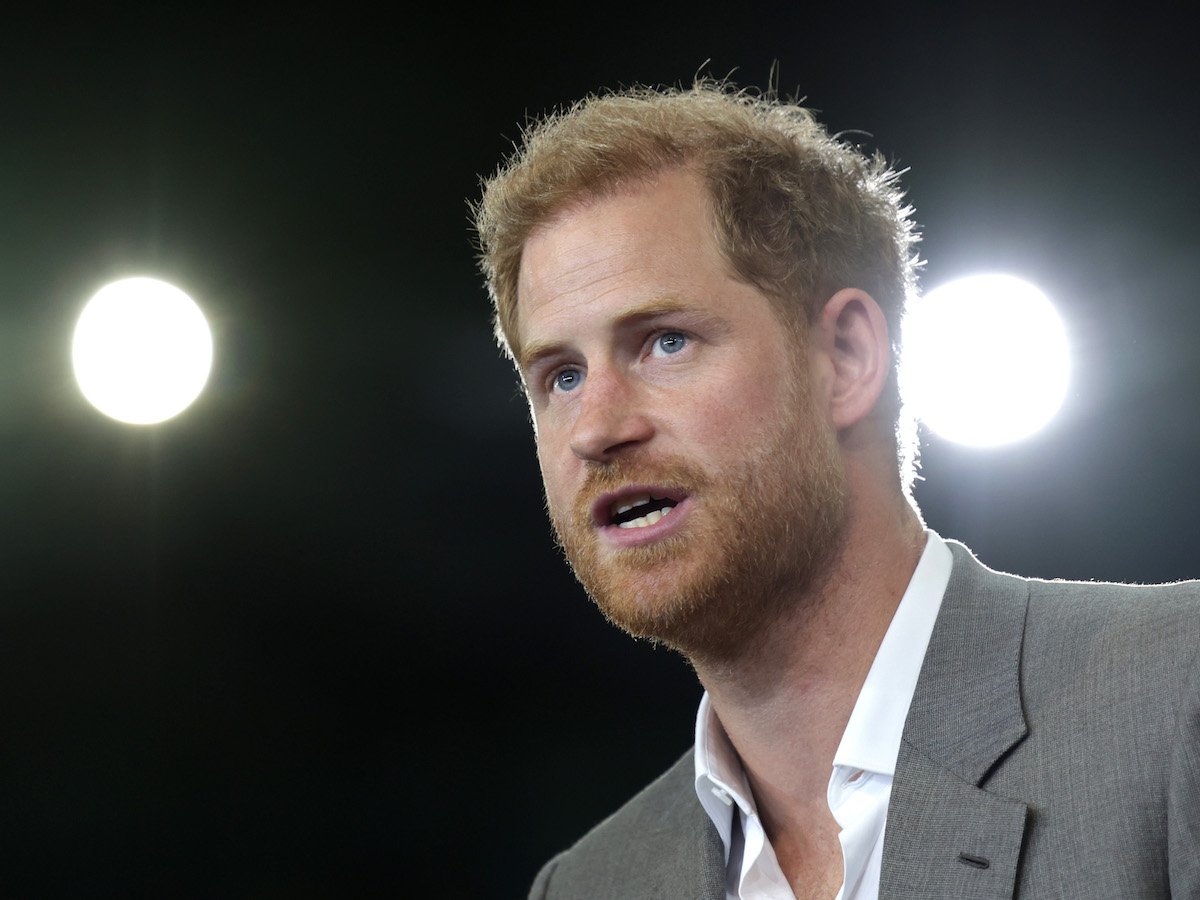 Prince Harry has been opening up about his childhood and Princess Diana's death 
The Duke of Sussex has been getting candid about his experience as a member of the British royal family. In December 2022, he and Meghan Markle released a Netflix docuseries, Harry & Meghan. Although the show focused on the couple's love story, Harry also shared stories from his childhood. On Jan. 10, the Duke of Sussex released his controversial tell-all memoir, Spare. And he has recently done multiple explosive interviews, including with Anderson Cooper on 60 Minutes and Tom Bradby on ITV.
Among other revelations, Harry has spoken about a physical altercation with Prince William and some of King Charles' shortcomings as a parent. He has also extensively discussed the loss of Princess Diana, who died in a tragic car accident in 1997. 
In Spare, the Duke of Sussex shared some of the ways he tried to heal after his mother's death. He drove through the tunnel where she died over and over, at the same speed her car was going when she crashed.
Harry told Anderson Cooper he couldn't accept that his mother was dead, and he believed she was secretly alive for many years. 
And in Harry & Meghan, the prince shared that he didn't have many memories of his mother, even though he was 12 years old when she died. "My childhood, I remember, was filled with laughter, filled with happiness and filled with adventure," Harry said (via Town & Country). "I don't have many early memories of my mum… It was almost like internally I sort of blocked them out. But I always remember her laugh, her cheeky laugh."
A body language expert says Prince Harry has 'suppressed emotions' from 'decades of trauma'
Speaking on behalf of Betfair Bingo, body language expert and "Human Lie Detector" Darren Stanton shared what he observed from watching Prince Harry's interviews with Anderson Cooper and Tom Bradby. The former police officer concluded that Harry has "suppressed emotions" from "decades of trauma," particularly Princess Diana's death. 
"I have looked over both interviews from a psychological perspective, analyzing his body language, the way in which Harry spoke, what he said and how he said it," Stanton said. "From his body language and mannerisms, it's clear Harry has undergone decades of trauma, predominantly brought on by the loss of his mother Diana. It would appear Harry has suppressed a lot of the emotions from that bereavement, before sharing it with the world now."
A body language expert says Prince Harry has 'unresolved issues' from his past
The expert explained how he was able to tell Prince Harry has "unresolved issues" from his past from the two recent interviews. 
"My first action is to establish a baseline with Harry's behavior," Stanton said. "After watching hundreds of hours of video footage of Prince Harry and the rest of the royals over the past decade, some of the things that I look for is the pace in which they are breathing and eye contact. This is a good way of establishing whether there are significant emotional changes."
The body language analyst described Harry's physical changes during the ITV interview. "During the interview with Tom [Bradby], Harry showed great eye contact and was pretty much in the same position for the duration of the chat. This tells me that he was comfortable in the company of the journalist," Stanton said. "After knowing each other for more than 20 years, it's clear the two have a great rapport with each other. However, at some points during the interview, Harry displayed notable shifts in his emotions as there was a change in the blood flow to his face. In my opinion, it's clear that Harry has had a lot of unresolved issues brought on by his past."
Showbiz Cheat Sheet acknowledges conditions and cultures can impact body language and is sensitive to all backgrounds.