Why Prince Harry Is Being Urged to Be More Like George Clooney
When Prince Harry and Meghan, Duchess of Sussex tied the knot in 2018 at St. George's Chapel their guest list included a number of Hollywood celebrities and A-listers like George Clooney. It's been reported that Sussexes weren't close with George and his wife, Amal Clooney, until the couples met up after the royal wedding. The following year Amal was at Meghan's baby shower in New York City and they flew back to the U.K. on a private jet together.
These days, some royal experts believe the Sussexes should take a page out of the Clooneys' book as Prince Harry is being urged to be like his pal George in one way.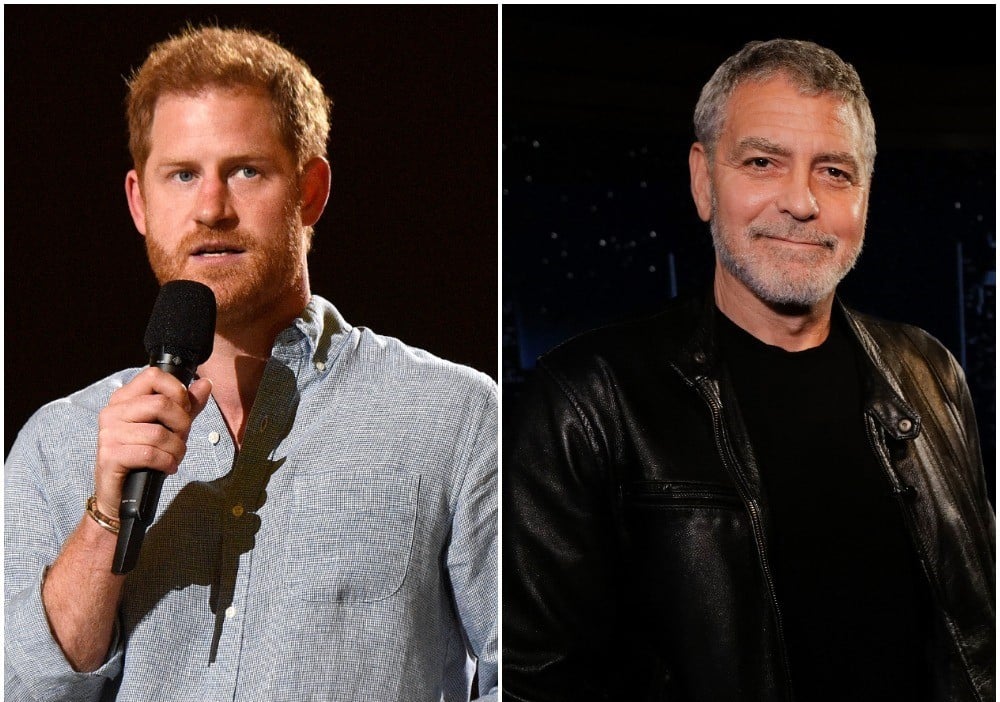 What Prince Harry told Oprah about funding his own security
On March 7, 2021, the Duke of Sussex and Meghan sat down with Oprah Winfrey for a primetime special. During their chat, Harry talked about his strained relationship with his father, Prince Chares, and revealed that following his move to the U.S. his dad stopped paying his way and taking his calls.
"All I wanted was enough money to get security and keep my family safe… I had to afford security for us," Harry told the longtime talk show host. "[I was cut off] in the first quarter of 2020."
RELATED: Archbishop Who Denied Marrying Prince Harry and Meghan Markle Days Before Royal Wedding Has Warning for Duke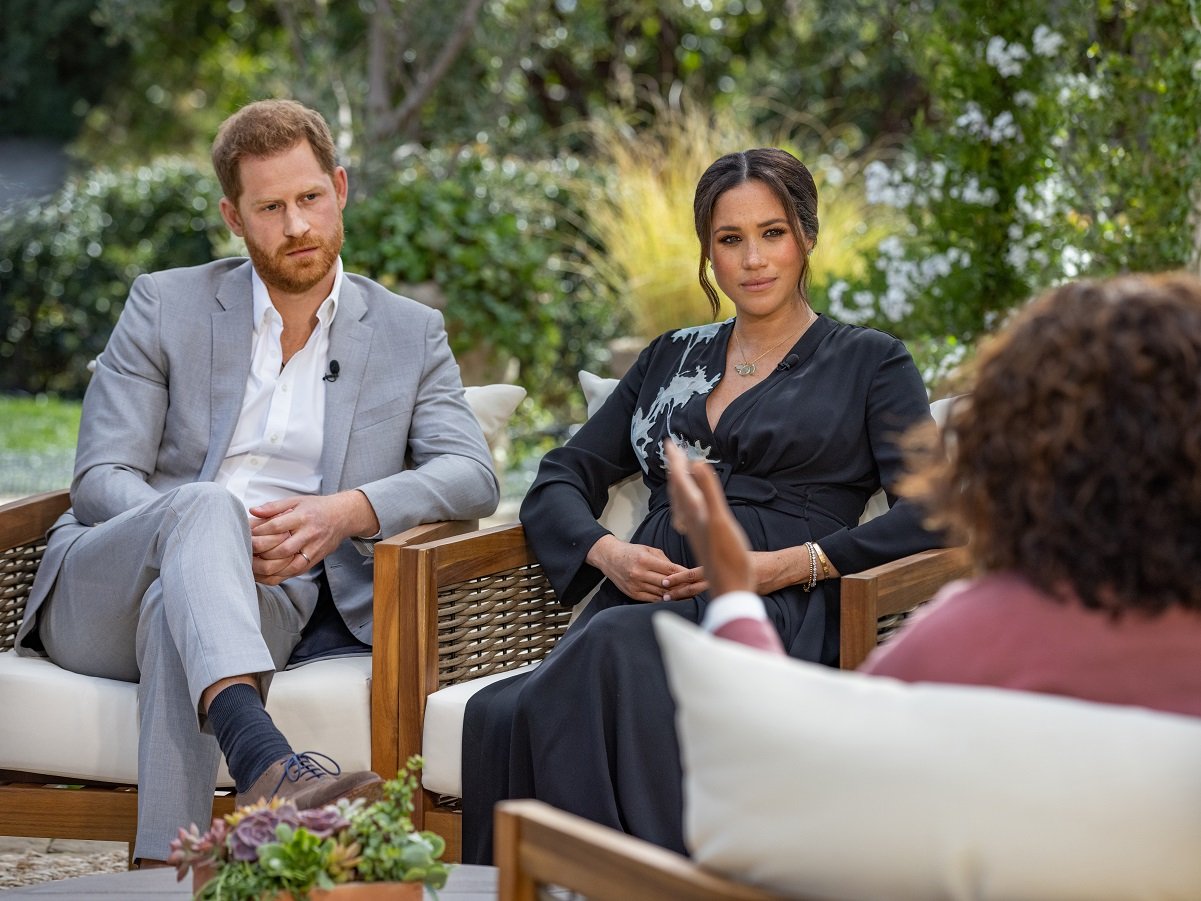 George Clooney pays for round-the-clock security
Since the interview aired, royal commentators have been discussing and dissecting everything the Sussexes shared. On the topic of security, Daily Mirror editor Russell Myers urged Harry to be like George Clooney and all the other stars who have to pay for their family's protection.
"As Harry and Meghan have a fantastic opportunity to make an awful lot of money for themselves, I think most people will be thinking, if you want to become celebrities or you don't want to be a member of the royal family, be like George Clooney," he said (per The Express). "George Clooney's bill to keep his family safe must be an absolute fortune! They have half a dozen guards keeping him and his family safe at all times."
The royal editor continued: "Just take it on the chin, you've got loads of money, you're going to earn loads of money, so then you've got to get your own private security… And the appetite to work with [the Sussexes] in between Windsor and London was very, very slim let alone traveling all over the world with them. So there were an awful lot of things to consider that they hadn't considered and I thought that was a bit short-sighted of them."
Pod Save the Queen host Ann Gripper then added: "Whereas if you applied for a job to be one of George Clooney's security guards you'd probably get told what proportion of your time would be spent where and know what you would be going into it. And the issue was that [Meghan and Harry] just didn't have a plan."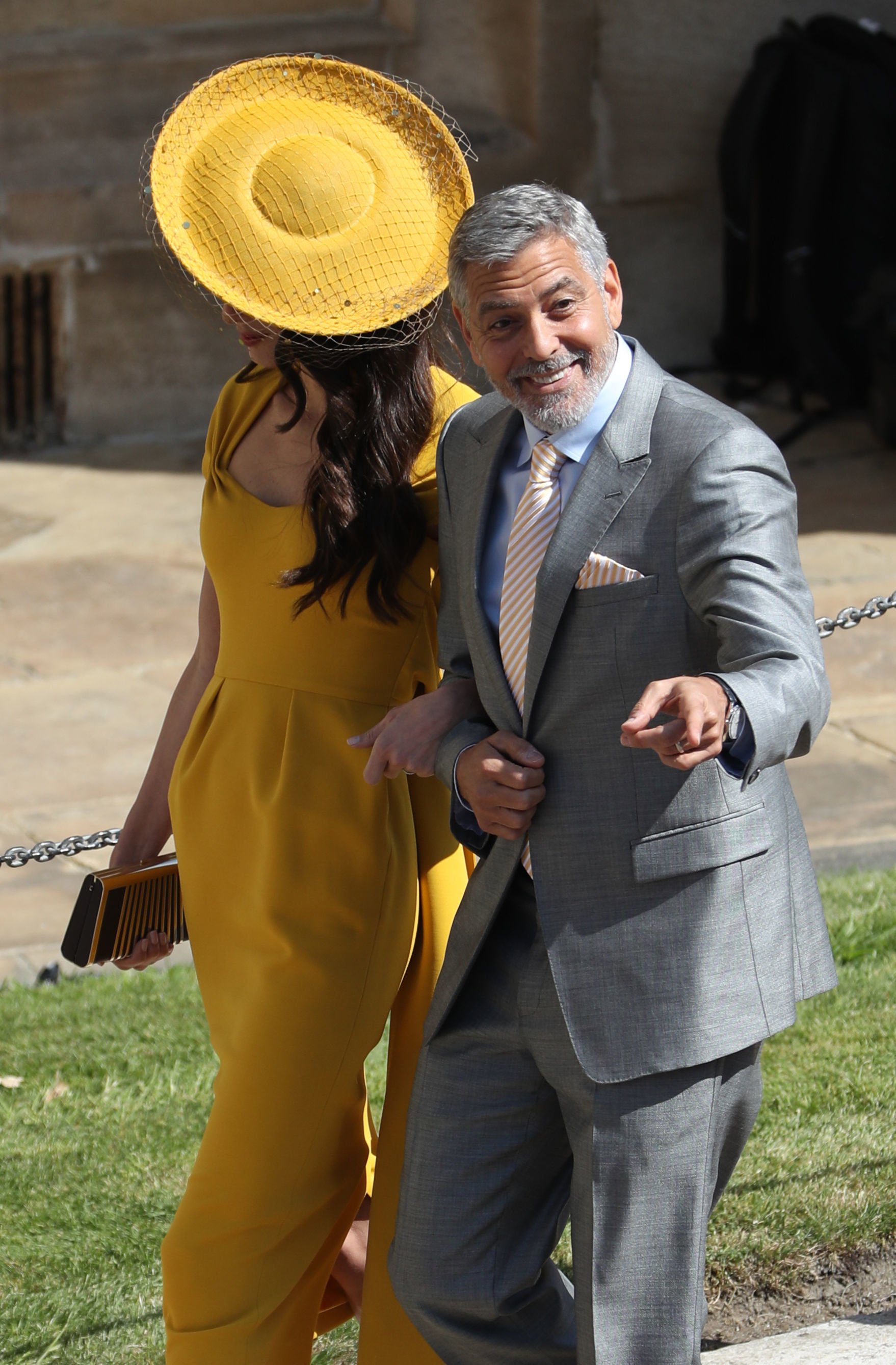 Meghan was mistaken about who actually gets security
A claim that Meghan made during the interview with Oprah has been debunked as the duchess was mistaken about who in the royal family actually gets security.
The former Suits star told Lady O that their son, Archie, wasn't getting security because he did not have a title. Oprah then asked Meghan if she thought her son having a title was important to which the duchess responded: "If it meant he was going to be safe, then, of course."
However, royal experts have explained that a title is not a determining factor about whether a member of the royal family receives around-the-clock security. This is the case with Princess Eugenie and Princess Beatrice who despite having royal titles are not provided security.