Prince Harry Was 'Pissed Off' When Prince William Warned Him About Rushing Into Meghan Markle Relationship, Book Claims
Prince Harry and Prince William's feud was rumored to have started when William gave some brotherly advice about not rushing into a relationship with Meghan, Duchess of Sussex. The warning reportedly didn't sit well with Harry and, according to a new biography about the Sussexes, Prince Harry thought William was being a "snob" and ended up "pissed off" because of the comment.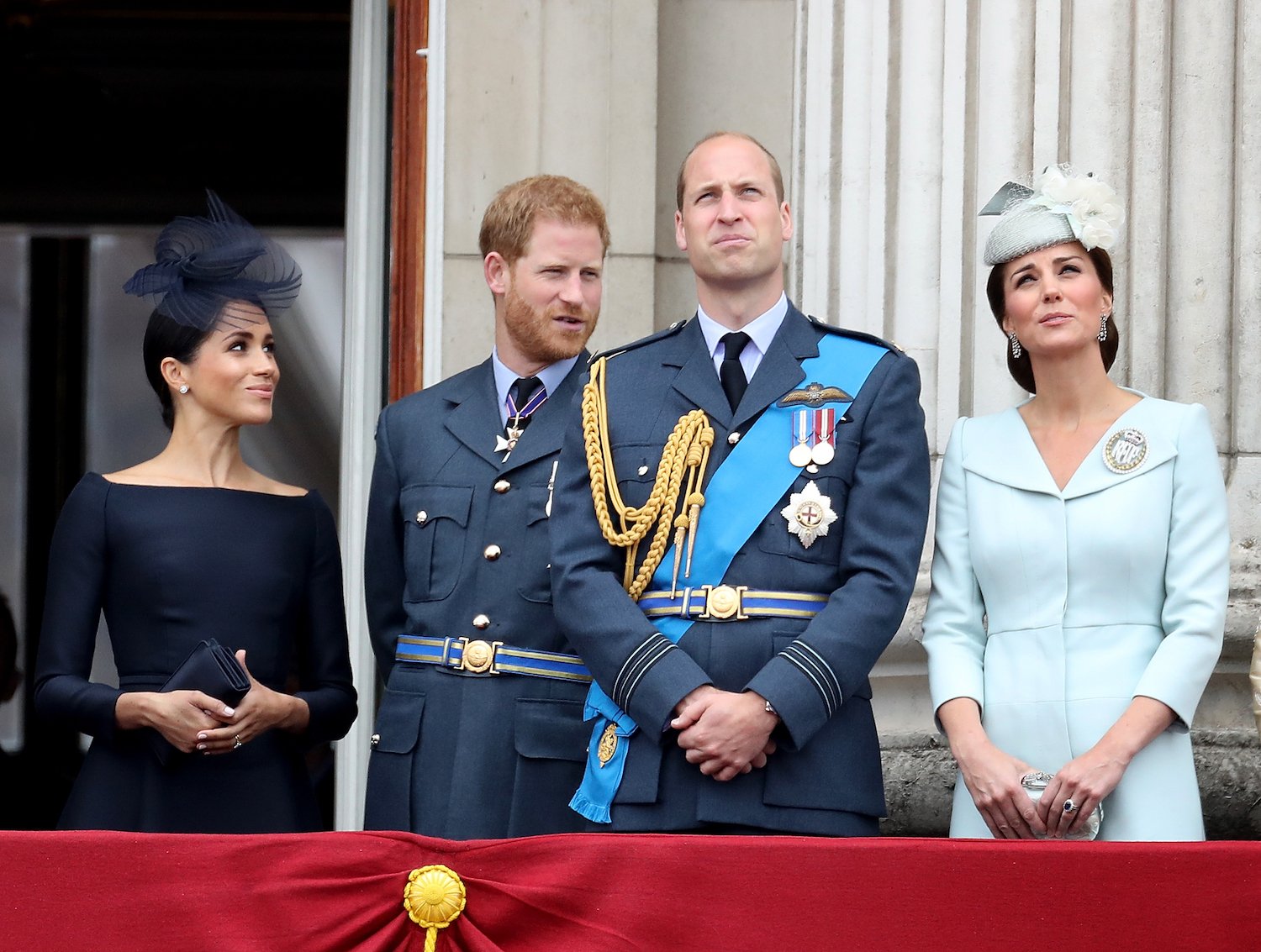 Book claims that Prince Harry was pissed about Prince William's advice
In the new book Finding Freedom: Harry and Meghan and the Making of a Modern Royal Family, authors Omid Scobie and Carolyn Durand claim that things went south in Prince Harry and Prince William's relationship when William had some well-intended advice for his brother about Meghan.
Prince Harry reportedly was offended by the comments, as Prince William referred to Meghan as "this girl," a comment that Harry found to be snobby, leaving him "pissed off."
In an excerpt published by The Times, the authors explain that sources shared details of the conversation between the brothers. "Don't feel you need to rush this," an insider explained Prince William said. "Take as much time as you need to get to know this girl."
"Harry was pissed off," another source noted. "Pissed off that his brother would ask such a thing."
"Some felt it was an overreaction," they added. "But then, this sums them up as people — William, the calm and rational one, and Harry, who can't help but take things far too personally."
RELATED: Prince Harry and Prince William Are 'Back in Touch' Again After Megxit Drama, Expert Claims
Related post url: 
Prince William's wording upset Prince Harry
While the advice might have been well-intentioned, Prince Harry reportedly didn't take it that way. "In those last two words, 'this girl,' Harry heard the tone of snobbishness that was anathema to his approach to the world," the authors shared in the book.
They continued, "During his 10-year career in the military, outside the royal bubble, he had learnt not to make snap judgments about people based on their accent, education, ethnicity, class or profession."
"Also, to remove Meghan from the equation, Harry was tired of the dynamic that had become established between him and his older brother," the authors added. "There had come a point when Harry no longer felt as though he needed looking after."
"There was a thin line between caring and condescending," they wrote.
Prince William, a source also explained, was really looking out for his brother, making sure that Harry wasn't "blindsided by lust."
"After all, these are two brothers that have spent their whole lives with people trying to take advantage of them," the source explained. "They've both developed a radar to detect that type of person, but as William didn't know a whole lot about Meghan, he wanted to make sure Harry wasn't blindsided by lust."
Was Prince Harry being too sensitive?
Is it possible that Prince Harry took this all the wrong way? Perhaps, but the book claims he was not won over with Prince William's approach to doling out advice.
"Harry could see through William's words. He was being a snob," a friend shared with the authors. Another insider added, "Harry has a heart of gold, but he's incredibly sensitive."
There were other members of the royal household, the book claims, who also weren't won over by Meghan. One senior royal reportedly called her "Harry's showgirl," while another warned that "she comes with a lot of baggage."
Despite the negativity, Prince Harry knew that Meghan was the one, as a source shared, "Nothing was going to get in the way of his happiness. He knew Meghan was right for him. Their love was real, and their feelings for each other were genuine. Everything else was noise."