Prince Harry Was Tricked Into Sharing His Thoughts About His Royal Exit and the Media in Prank Phone Call
Prince Harry was a victim of a prank phone call stunt that resulted in him sharing some very personal views about his royal exit with Meghan, Duchess of Sussex, the media's treatment of them, and his thoughts on living a normal life. How did the Russian hoaxers trick him?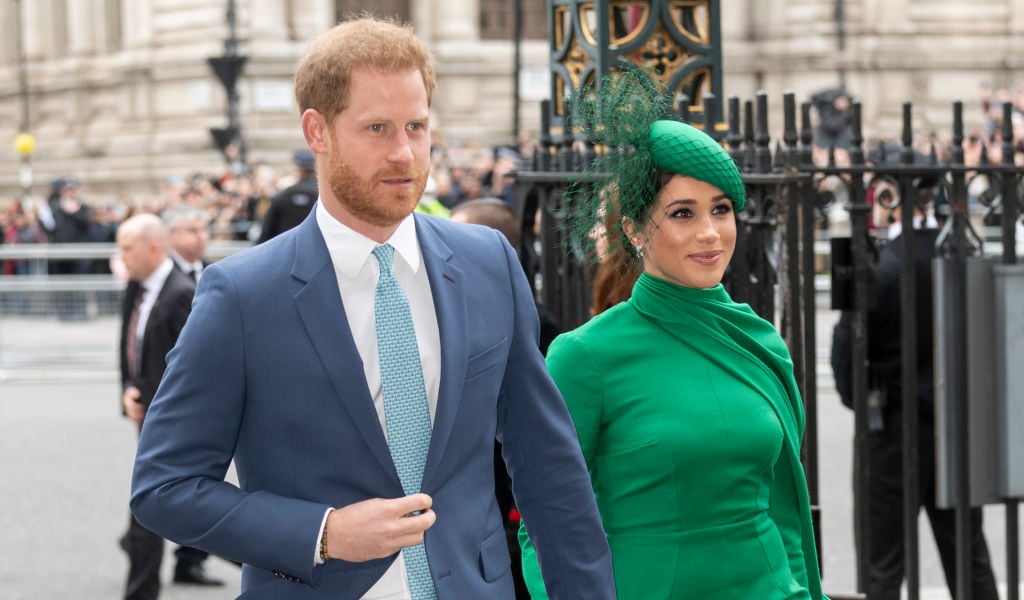 Prince Harry thought he was talking to Greta Thunberg
The Sun first published the details of Prince Harry speaking with Russian pranksters, Vladimir Kuznetsov and Alexey Stolyarov, posing as Swedish activist Greta Thunberg and her father. The calls reportedly took place on New Year's Eve and January 22, according to The Sun.
Prince Harry reportedly discussed the decision to exit the royal family during the calls, among other topics. "I can assure you, marrying a prince or princess is not all it's made out to be," Prince Harry is heard saying. "But sometimes the right decision isn't always the easy one, and this decision certainly wasn't the easy one but it was the right decision for our family, the right decision to be able to protect my son."
He noted there were "lots of layers to it and lots of pieces to the puzzle," sharing, "And I think there's a hell of a lot of people around the world that can identify and respect us for putting our family first. But, yeah, it's a tricky one, but we will start a new life."
He commented on normal life
When the prankster pretending to be Thunberg's dad asked Harry about how normal life compares to royal life, Harry shared: "Oh no, I think it's much better."
"You forget, I was in the military for ten years so I'm more normal than my family would like to believe," he continued. "But certainly being in a different position now gives us the ability to say things and do things that we might not have been able to do.
"And seeing as everyone under the age of 35 or 36, seems to be carrying out an activist's role, gives us the opportunity to try and make more of a difference without being criticized."
He addressed the media
As for his thoughts on his royal titles being removed after the Sussexes announced their plans to exit, he commented, "No, no, again you mustn't believe what you read, no one has stripped us of our titles."
He added, "Because of a technicality within the family, if we are earning money separately from within the family structure, then we obviously have been asked not to use our titles in order to make money, which we would never do."
"But the press managed to jump on that to make it look like we had been stripped," he explained.
During the call, he also discussed some of what's next for the Sussexes, noting that they are "taking a little bit more time to think about how we can use our platform and how we can use our voice to try and encourage real change and real difference as opposed to, you know, small incremental changes."
He revealed how 'horrible' the media has been
Prince Harry touched on the media scrutiny he and Meghan have endured as well. "I've spent many, many years being criticized by the media for doing all sorts of things and trying to change the way we think," he noted.
When the prankster posing as Thunberg asked about how they've been handing the media, he said, "The best advice I can give on that is to be able to see through the fear. What they don't understand is the battle we are fighting against them is far more than just us."
More quotes about Harry's view on the media during the call were published by Mail Online, in which he reportedly said he has been "part of a family and part of a country that is scared of the tabloid media because they have so much power and influence and no morals."
"From the moment that I found a wife that was strong enough to be able to stand up for what we believe in together, [that] has basically scared them so much that they've now come out incredibly angry, they've come out fighting, and all they will try and do now is try and destroy our reputation and try and, you know, sink us," he added.
He shared: "It hasn't been very nice. It's been horrible, but we will come out of it stronger people."