Why Prince Harry Wears Gray Suits so Much Since Meeting Meghan Markle
Over the years, royal fans have paid close attention to what the princesses and duchesses in Queen Elizabeth II's family wear when they're out and about or appearing at events. But the last few years there's been some focus on what Prince Harry has been wearing as fans are noticing a pattern.
The Duke of Sussex has been seen in gray suits more than ever before. Here's what a royal expert has said about the reason behind Harry's go-to color and it may all have to do with his wife Meghan.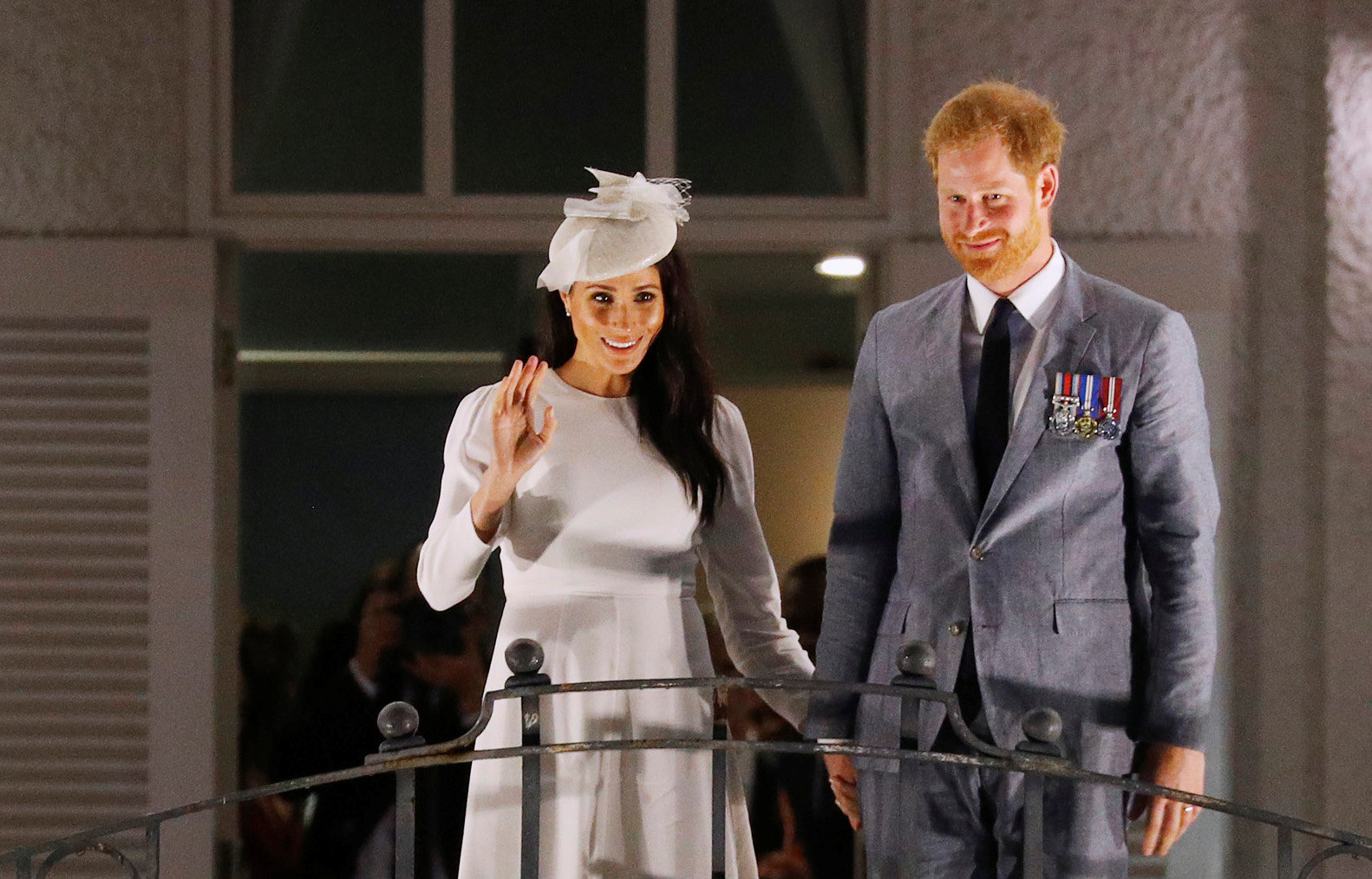 The many times Prince Harry has donned gray suits since he started dating Meghan
In 2018 and 2019, some noticed that Harry was starting to wear gray a lot. In fact, he donned a gray suit at least nine times after he and Meghan tied the knot including on their first trip together to the county of Sussex, for his son Archie's official portrait days after his birth, and on the couple's royal visits to Morrocco and Fiji.
Harry wore the same dove grey suit for Archie's public debut for his sitdown with Oprah Winfrey in March 2021. When introducing their child to the world at St George's Hall in Windsor, Harry chose to accent it with a navy tie. But he was a bit more casual during the primetime special with Oprah and opted to wear the J.Crew Italian wool suit over a crisp white-collared shirt with the top buttons undone.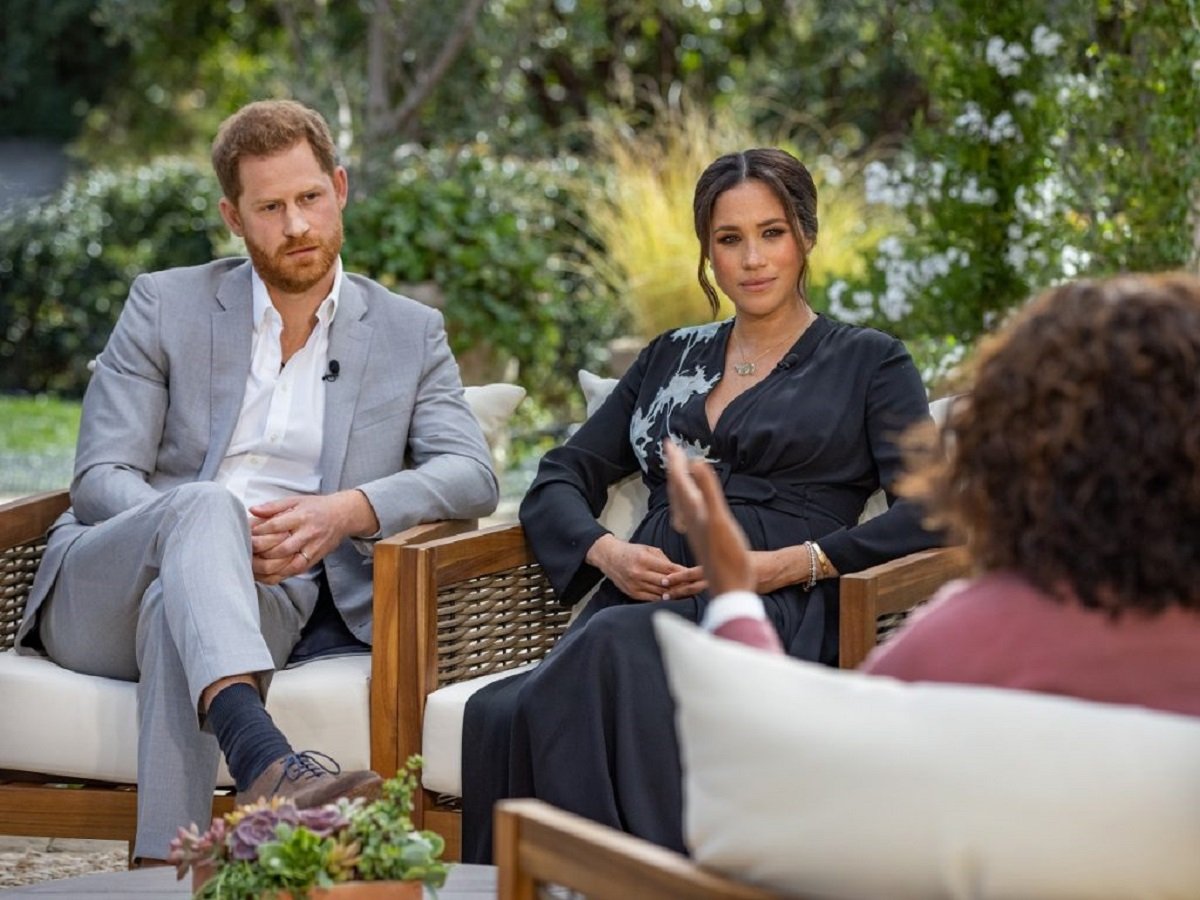 RELATED: Prince Harry Was 'Incensed' by These Royal Wedding Photos
The reason the Duke of Sussex wears the color so much
Some have been wondering if there's a reason why the prince has been wearing so much gray over the last few years, According to royal commentator and editor Richard Eden it might be becuase of something Meghan told him.
"Harry has been stuck to his gray suit ever since he met Meghan. I think she suggested, 'you look good in gray' and he's always worn it," Eden said (per Express).
Of course, it could also be because Harry has just come to like how the color looks on him. Either way there was one recent event where he didn't wear gray and chose a navy suit instead for a very special reason.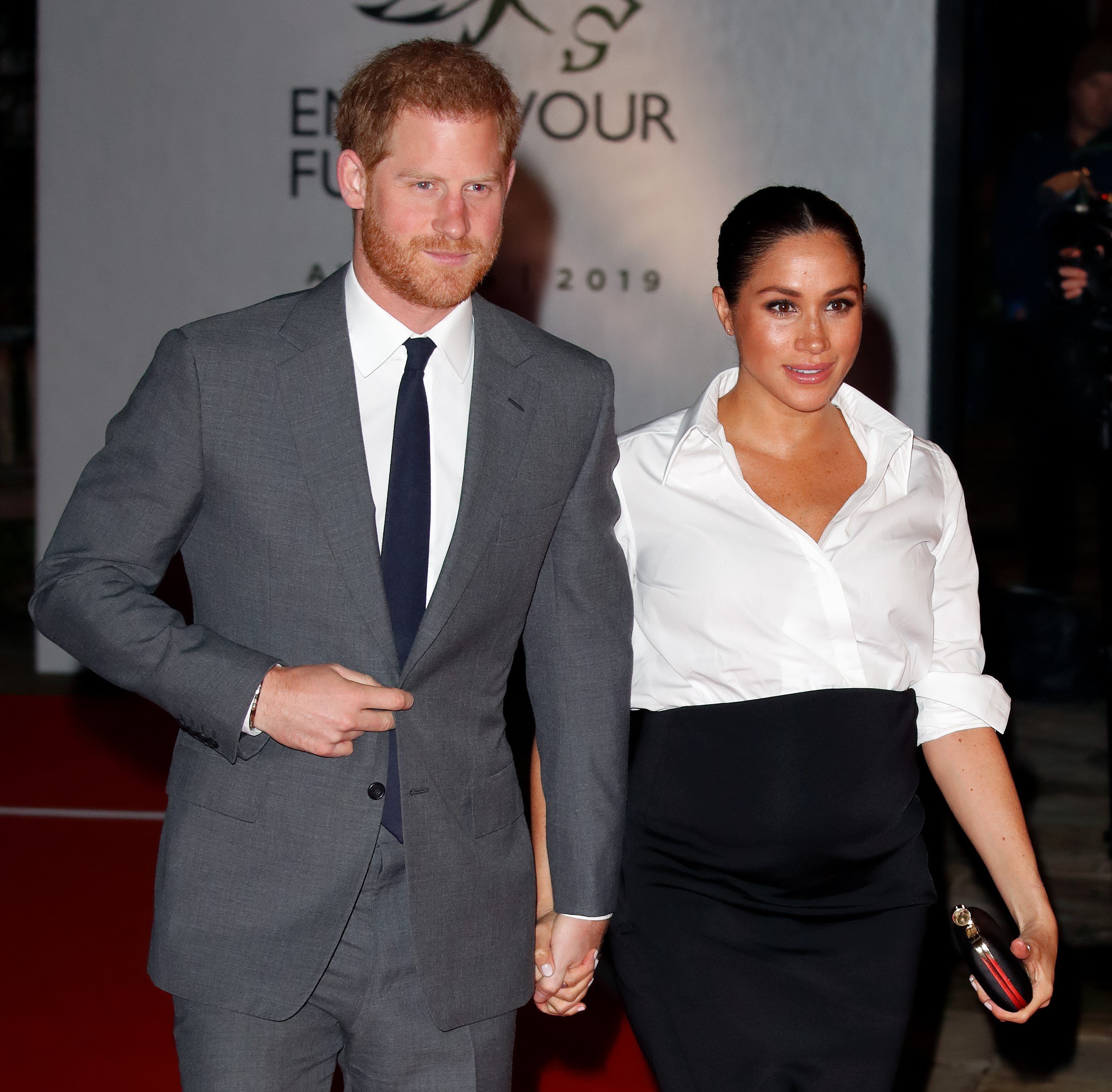 Harry sported navy for an event in London
As much as the Duke of Sussex has been donning gray suits he actually wore navy for an event in London and he had a specific reason for choosing that color.
In July 2021, Harry and his brother Prince William both wore dark blue suits at the unveiling of the statue for their mother, the late Princess Diana, in the Sunken garden at Kensington Palace. Eden revealed that the princes did so because that was their mom's favorite color suit.
"That was Diana's favorite suit for a man, it was navy," Eden explained. "If you look at Prince Charles at her funeral, he didn't wear black, he wore a navy suit and that's because Diana liked him best in navy. There was definitely significance in that."
RELATED: Prince William Refused to Interact With His Brother When Prince Harry Attempted to Engage Him During Princess Diana's Statue Unveiling, Body Language Expert Says