Prince Harry Won't Touch This Rumor in His Memoir — It 'Hurt Diana Deeply'
Prince Harry's memoir will not cover the rumor that Prince Charles is not his father because it hurt Princess Diana too much.
Prince Harry has recently come under a lot of fire from his public announcement of a tell-all memoir that is expected to come in late 2022. The announcement stirred a mix of excitement and betrayal among fans, making many people wonder if his memoir will do more harm than good to the royal family when it comes out. Although the memoir has yet to be completed and given a set release date, one source close to Best Life let it slip that there's at least one royal rumor that won't make it in, especially because it hurt their family — his mother, Princess Diana, particularly — too much to address. 
Prince Harry's memoir is set to be released in late 2022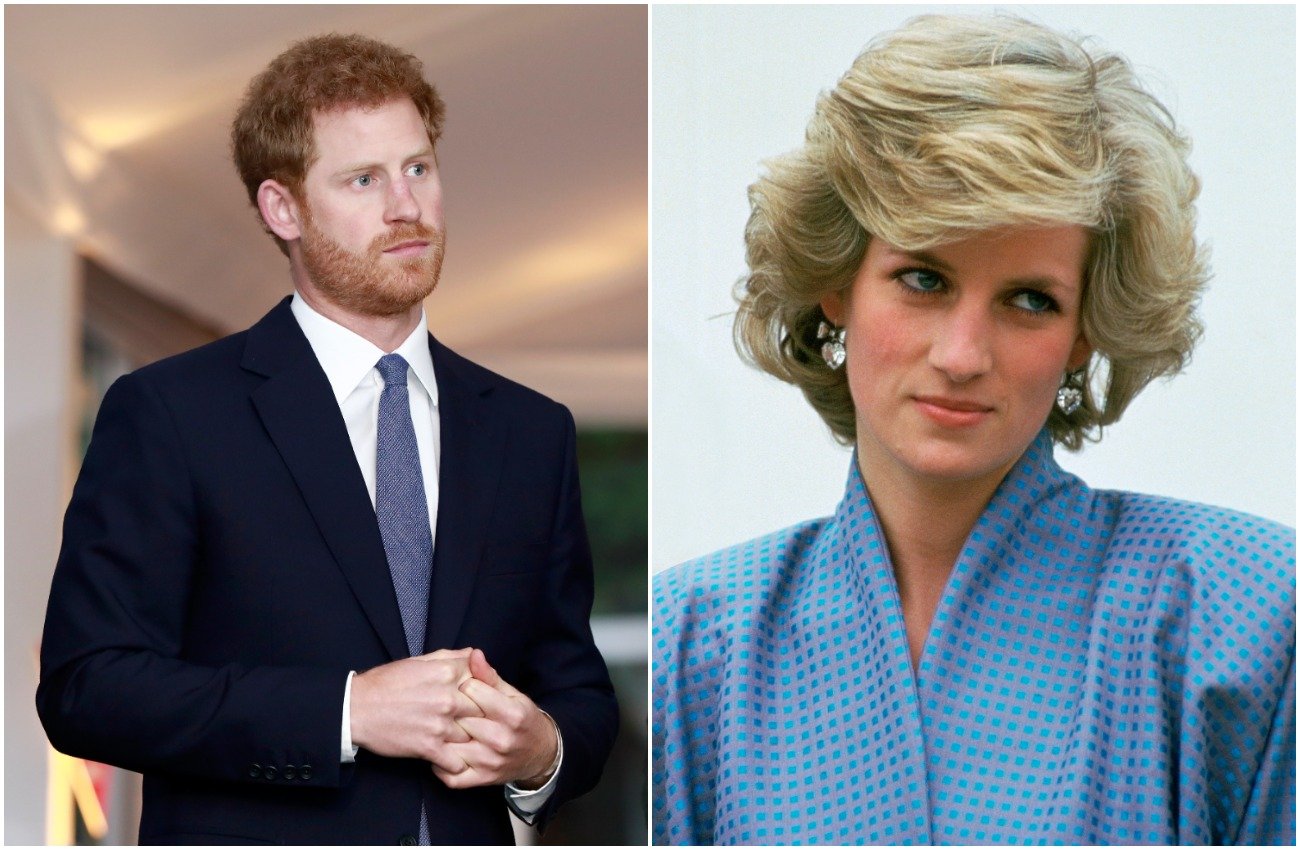 In July 2021, the Duke of Sussex went public with his intentions to release a memoir in the coming year. Amid his announcement, Prince Harry wrote on Archewell that his memoir will cover "his lifetime in the public eye from childhood to present day" and will share "the experiences, adventures, losses, and life lessons that have helped shape him."
According to Daily Mail, much of the British public are not happy with the Duke of Sussex's memoir. In fact, they report a survey that reveals, "More than two-thirds of [the] British public say they have no interest in reading Prince Harry's tell-all 'Megxit' memoir — and [four in ten] (38 percent) think the book is 'very inappropriate.'"
With that being said, about 14 percent of the British population is interested, and much of the rest of the world can't wait to get their hands on it.
The rumor won't be addressed, but much of his life will be
Although the Duke of Sussex vowed in his announcement to uphold an "accurate and wholly truthful account of his life inside Buckingham Palace," sources are saying that he does not intend to address rumors that he is not Prince Charles' son. In fact, there is no evidence to support the rumor, so that may be reason enough not to address it.
"Harry would never touch this subject," a source told Best Life. "It was mere gossip and hurt Diana deeply, so there is little chance Harry will mention anything of it in his memoir."
There is plenty to look forward to, otherwise. According to CBS News, questions that it will likely address include: What did cause the rift between him and William? Could Charles have been a better parent? What does he think about Camilla? Who did cry in the run-up to the wedding? Was it Meghan? Was it Kate? Who was the member of the royal family that allegedly made that racist remark? And who allegedly dismissed Meghan's fears for her mental health?
There have been decades of lies surrounding Prince Harry's biological father
Rumors of Prince Henry being the product of Princess Diana and Major James Hewitt's affair have plagued the royal family for a long time now. The suspicions arose because of Prince Henry's red hair and subtle similarities to Hewitt.
Best Life added that Prince Harry would never touch this subject because it is a "hurtful lie" without sound evidence. The truth is, "Diana's father was a redhead, and her sisters and brother, Charles, Earl Spencer, all had red hair when they were young."
Although Princess Diana and Hewitt were confirmed to have been "more than a close friendship," the magazine reports that Hewitt admitted in 2002 that "there really is no possibility whatsoever that I am Harry's father. I can absolutely assure you that I am not. Admittedly the red hair is similar to mine, and people say we look alike."
Hewitt continued, "I have never encouraged these comparisons, and although I was with Diana for a long time, I must state once and for all that I'm not Harry's father. When I met Diana, he was already a toddler."
Knowing there's no basis or truth to the rumor — confirmed by all parties involved — it makes sense why Prince Harry won't entertain the rumor any further in his upcoming memoir. 
RELATED: Prince William and Kate Middleton Become the Face of the Royal Family Amid News Harry and Meghan Are Never Coming Back
Related post url: