Prince Harry's Family Have Reportedly Shown They Don't Trust Him By Doing This 1 Thing
Trust is hard to regain once it has been lost, and Prince Harry might be in the middle of this problem with his family.
Trust is hard to regain once it has been lost, and Prince Harry might be in the middle of this problem with his family. He recently reunited with fellow royals for Prince Philip's funeral, but according to a source, they are not embracing him with open arms. In fact, Harry's family reportedly does not trust him, and they showed it with one action.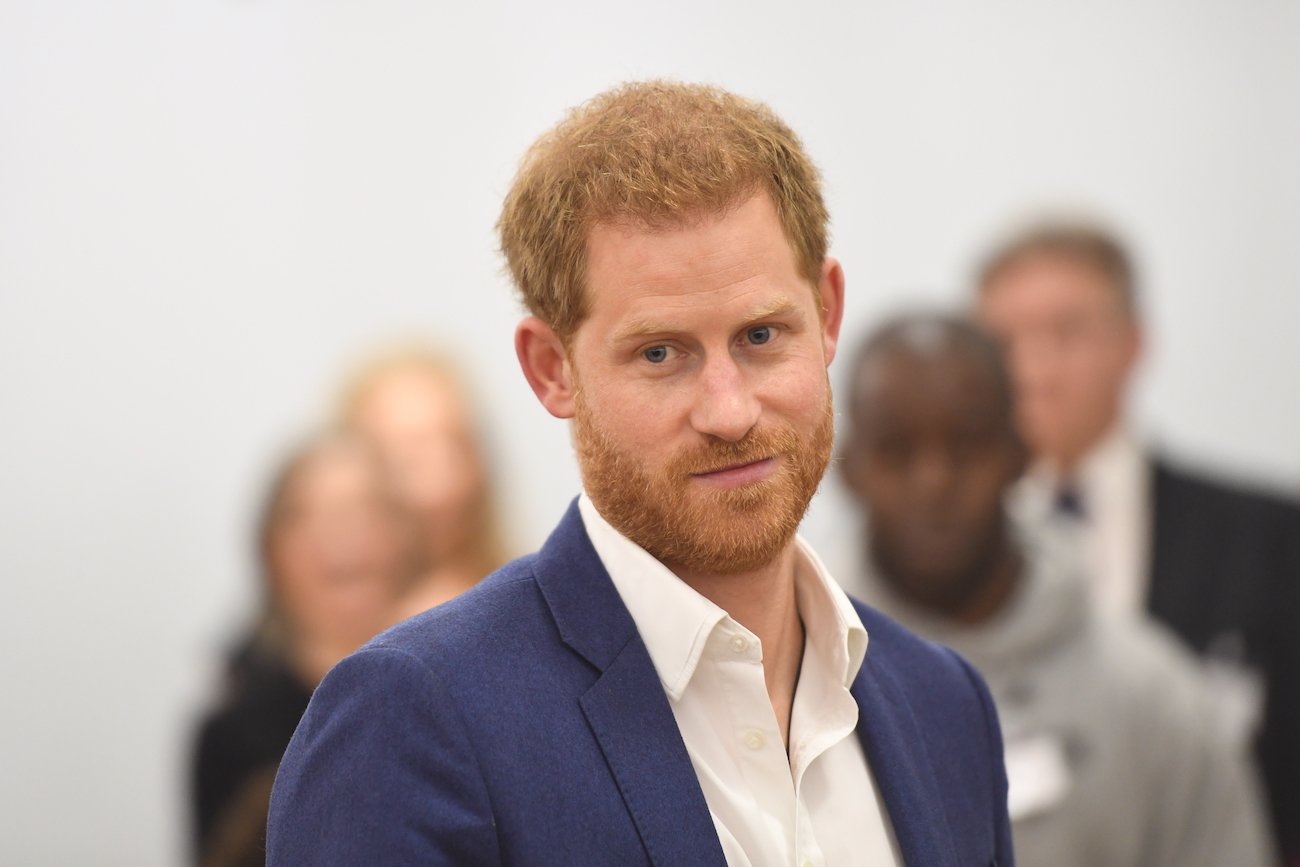 Prince Harry and Meghan Markle openly criticized the royal family
Harry's rift with his family started years ago. However, it was likely exacerbated after he and his wife, Meghan, Duchess of Sussexes, aired their grievances about the royal family in an explosive interview.
Sitting down with Oprah Winfrey, Harry and Meghan talked about various events that had transpired. For example, they addressed the racism they experienced at the hand of an unnamed royal. They also alleged that the palace denied mental health care for Meghan when she was pregnant.
Prince Harry and Meghan Markle have allegedly leaked information to the media
After the Oprah interview aired, Gayle King shared on CBS This Morning that Harry had a talk with his brother, Prince William. King revealed that the conversation was "not productive." A source told Us Weekly that Harry had leaked information about their talk to King, and William was "uncomfortable" with this situation.
Harry and Meghan have also been accused of leaking information during Philip's funeral. The couple sent a wreath as a tribute to Philip, and a source shared details about it. However, as a journalist for News.com.au reported, we do not have information about any other wreaths at the funeral. As such, it seems likely that either the Sussexes themselves or their team chose to release it to the world.
Prince William and Prince Charles reportedly can't trust Prince Harry
According to the Daily Mail, William and Prince Charles have talked with Harry since the funeral. However, they reportedly took steps to ensure their words would not leave the conversation out of context. A source said William and Charles talked to Harry without staff members around and that they did it together.
"There was no official wake after the funeral, but Charles, William and Harry took the opportunity to speak and catch-up face to face after many months apart," the insider shared. "They were only able to spend a short time together outdoors given Covid restrictions and also without staff, including senior courtiers, overhearing what was being said. It was important to Charles and William that they were both there together. It means nothing spoken about can be misconstrued in the future."
William's wife, Catherine, Duchess of Cambridge was present for some of the conversations.
Meanwhile, another source revealed, "There is much pain and hurt on both sides, so this reconciliation will take place in baby steps. First, they need to decide on some ground rules as to how they conduct business going forward in a way that makes all parties feel safe and protected."