Prince Harry's Friend 'Lost Him' After Prince Was Wooed By Meghan Markle and Hollywood Glamour
Prince Harry and Meghan, Duchess of Sussex officially stepped down as senior royals on March 31 and have been residing in California ever since. But the book Finding Freedom: Harry and Meghan and the Making of a Modern Royal Family has put the spotlight back on what their lives were like in the royal family as well as how Harry's relationship with his old friend changed when he married Meghan.
RELATED: Prince Harry Was Able to Marry Meghan Markle Because She Didn't Do This 1 Thing in Her Past
Harry cared more about being with Hollywood stars than old friends
Tom Inskip known as "Skippy" was one of Prince Harry's Eton College buddies. The two were once very close but things reportedly changed when Harry wed the former Suits star.
The Express noted that Finding Freedom authors Omid Scobie and Carolyn Durand claimed Skippy was basically cut out of Harry's life for making a suggestion that Harry and Meghan live together for a bit before tying the knot. Harry didn't take kindly to Skippy's advice and was "hurt" by it.
The biographers also said that Skippy was shunned from the Duke and Duchess of Sussex's evening wedding reception, but Hollywood heavyweights like George Clooney and Oprah Winfrey made the guestlist.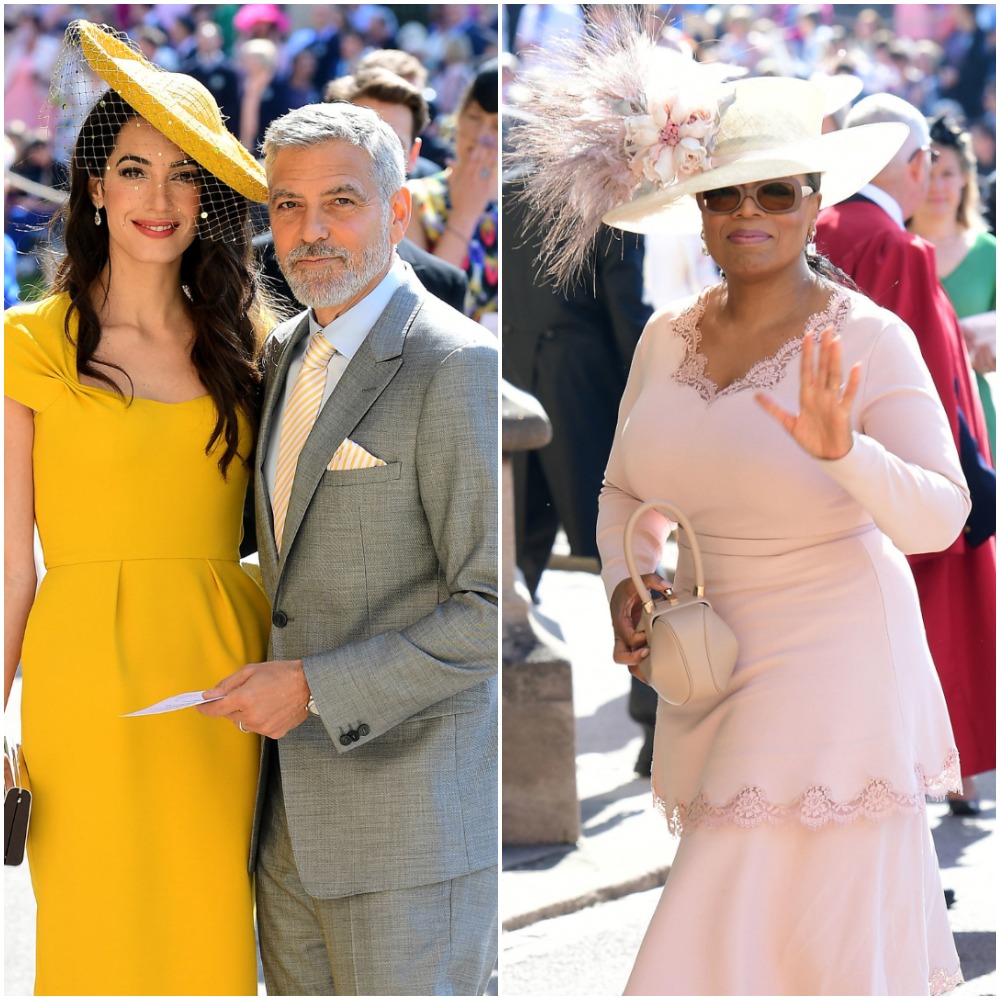 "George and Amal Clooney pulled up [to the reception] in a silver Audi," the authors wrote."Notably absent were Skippy, who had questioned the prince's relationship with Meghan, and his wife Lara. They were invited to the wedding ceremony and lunchtime reception but didn't make the cut for the evening bash."
According to the authors, Skippy felt that Harry was suddenly more into the glitz and glam of these Hollywood celebrities and wanted to hang out with them instead of his old friends.
Scobie and Durand added, "At a brunch the day after the wedding, Skippy told friends 'Meghan has changed Harry too much.' His Eton pal said the prince was awed by the likes of the Clooneys and Oprah. 'We've lost him' Skippy concluded."
Harry found that LA wasn't exactly what he thought
Harry may have been wooed by the allure of the land where Hollywood A-listers work and live but when he and Meghan actually picked up and moved there, multiple reports claimed that the prince hated it.
In March, the Sussexes moved into Tyler Perry's mansion in Beverly Hills while they searched for their permanent home. Royal expert Katie Nicholl told Vanity Fair that Harry didn't have any friends in LA and during the coronavirus (COVID-19) pandemic realized he missed his old pals and structured life.
In August, the pair left the media mogul's residence and purchased a home for $14 million in Montecito, which is in Santa Barbara County about 90 miles outside of LA.
"Meghan visited Montecito in her teens and fell in love," a source told Us Weekly. "Moving there was always an option, but to begin with, she and Harry wanted to give Los Angeles a shot. Unfortunately, Harry absolutely hated it–the timing was so wrong amid the pandemic and they lacked privacy."