Prince Harry's Friend Reportedly Says New Memoir is 'Hypocritical'
Prince Harry announced recently that he plans to release a memoir about his life at the end of next year. While some royal fans are thrilled, other people (including the royal family, supposedly) are not so happy about Harry's decision. And rumor has it some of Harry's friends find the move "hypocritical."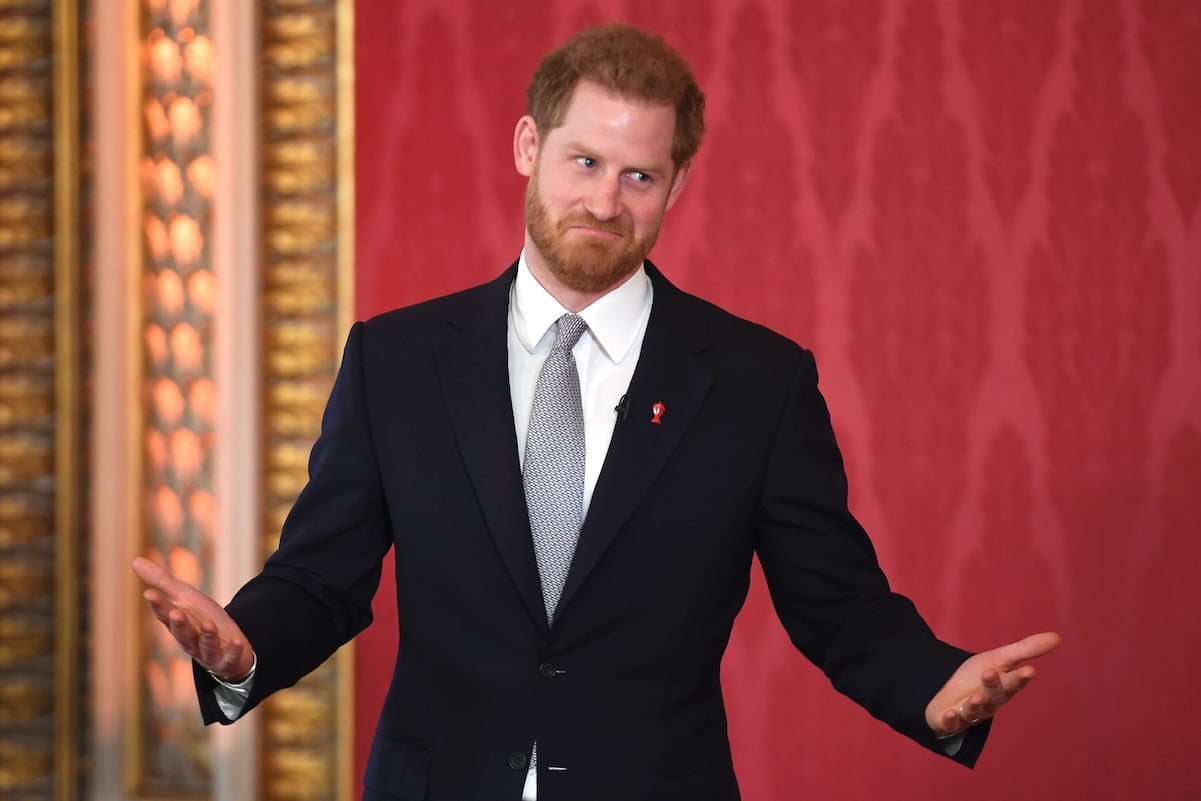 Prince Harry recently announced the future release of his new memoir
Royal fans were shocked when Harry announced in July 2021 that he plans to release a memoir about his life by the end of next year. The prince, who has lived a rather controversial life (from dressing up in distasteful costumes to partying nude), is ready to tell his own story. Harry revealed that the memoir will be about who he has become. While there aren't many details on what he will specifically include, people are assuming he will heavily discuss the Sussex's royal exit from his own perspective.
Harry and his wife, Meghan Markle, removed themselves from the royal family last March. The two have since welcomed a new child and are enjoying their lives in California. However, not everyone is happy that Harry is continuing to use his royal namesake to make a profit outside of being a working royal.
Some of Prince Harry's friends reportedly find the move 'hypocritical'
When news broke that Harry is releasing a book, there was instant concern about how the royal family would handle the announcement. Marie Claire reports that royals are concerned Harry's book will "destabilize the monarchy" — especially as Prince Charles inches closer and closer to the throne. Plus, there are already rumors that Harry is in the works to release a second book after his grandmother's death, and once his father officially steps into the role of King within the British Monarchy.
Still, others are less concerned about what Harry's book might do to the royal family and more concerned with how it's "hypocritical" of Harry to release it in the first place. According to Daily Mail, some of Harry's friends have reportedly asked him not to speak about them in his book. And one friend even spoke anonymously to the outlet, revealing their true thoughts.
"It feels very hypocritical given Harry chucked people out of his friendship group for talking to the press," the source said. "There is a fear that he's going to reveal details of his hedonistic youth which some worry will play havoc with their careers and personal lives."
Daily Mail reports that another pal says Harry's friends "have remained loyal to him … so far," suggesting that Harry's book release could create tension.
Prince Harry is reportedly making at least $15 million for the book
Harry has millions of reasons to release a book — 15 million of them, to be exact. The prince is reportedly making a hefty sum of money for the book's release. Reports estimate his advance is around $15 million but could be as high as $20 million.
Harry will likely also make more money when the book is released, depending on its success. Though it's unlikely that a potential royal tell-all would have any trouble selling.