Prince Harry's Gift for Meghan Markle Just 2 Months After They Started Dating Shows He Knew She Was the One
Ahead of Oprah Winfrey's interview with Prince Harry and Meghan Markle on Sun., Mar. 7, many fans are reminiscing about the love story between the Duke and Duchess of Sussex.
Prince Harry and Meghan have enjoyed many romantic moments – from private vacations to their stunning 2018 wedding – since they first began dating in the summer of 2016. But one memorable gift from Prince Harry to the woman who would eventually become his wife might be one of the sweetest.
Prince Harry bought a Van Donna diptych for Meghan Markle
After their first meeting in July 2016, Prince Harry and Meghan's relationship moved fast. According to royal biographers Omid Scobie and Carolyn Durand, they each had an immediate intuitive sense that they'd found "the one."
In Finding Freedom: Harry and Meghan and the Making of a Modern Royal Family, Scobie and Durand reveal that the Duke of Sussex made his intentions clear with a meaningful gift. Just two months after he started dating the future Duchess of Sussex, Prince Harry gave Meghan the first half of a diptych (a two-part painting) by female London-based artist Van Donna.
Van Donna – an artist who specializes in pop art and pointillism – named herself after Van Gogh and Madonna. She has sold paintings for thousands of pounds at auction, and she counts Ringo Starr among her fans.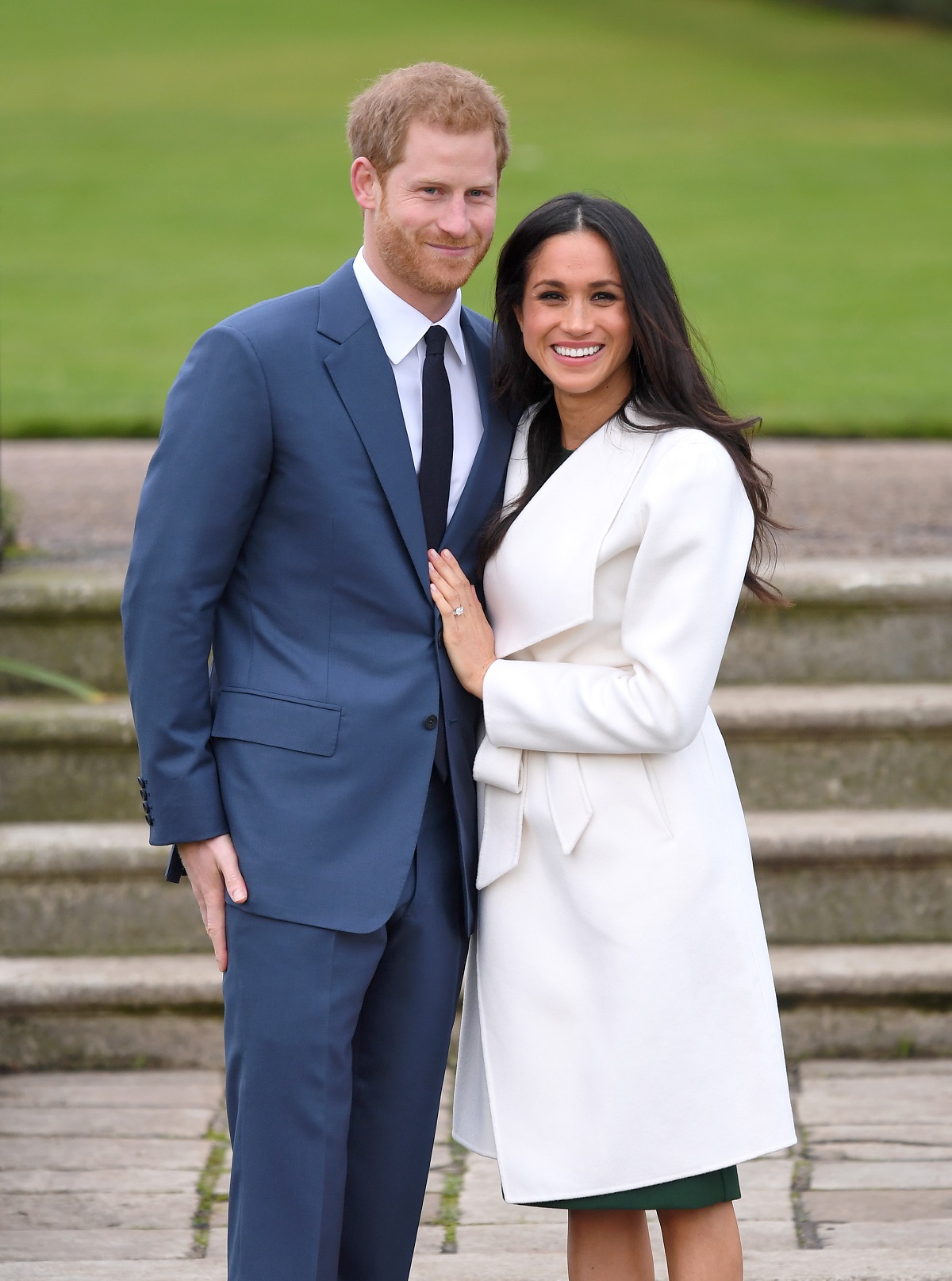 RELATED: Why Did Meghan Markle Shut Down Her Blog, The Tig?
He saved the second half for their first anniversary
The painting Prince Harry hand-picked for Meghan just weeks after they met is titled "Everybody Needs Somebody to Love." Prince Harry purchased it at the Walton Fine Arts gallery in Chelsea, London.
According to Scobie and Durand's biography, Prince Harry bought the piece for $4,500. Initially, he gave Meghan the first panel, which features a young boy and girl holding hands. He saved the second half, which shows the work's title in red script, as a surprise for their first anniversary celebration.
Apparently, the Duke of Sussex didn't have any doubts about whether they would see his relationship with Meghan continue to blossom. "It seemed he had always known that they would go the distance," the biographers write in Finding Freedom.
Van Donna celebrated Prince Harry's purchase for his then-girlfriend on Twitter in 2017, writing, "OMG! So excited that Harry has acquired my paintings for his collection! Yay!!!"
RELATED: Meghan Markle's Pregnancy Might Bring About Mixed Emotions After Miscarriage, According to Mental Health Experts
The Duke of Sussex is known for his thoughtful gifts and surprises
Prince Harry is no stranger for sweet gestures and romantic overtures when it comes to Meghan.
In Finding Freedom, Scobie and Durand reveal that he showed a similar attentiveness to his eventual bride's particular tastes and desires when he whisked her off to a private vacation at a villa overlooking the Yalikavak Bay in Turkey in 2017.
Kismet by Milka's line of handmade gold jewelry, influenced by luxury Turkish jewelry designer Milka Karaagacli's early years in Istanbul, is popular among stars like Cameron Diaz and Beyoncé. Meghan admired a few of the pieces as the couple privately browsed the store. Prince Harry promptly surprised her by purchasing several items (the yellow gold seed dots bracelet and the Hamsa ring) on his own the next day.
Later that same summer, the Duke of Sussex surprised Meghan yet again with a surprise party in Botswana. The couple celebrated her 36th birthday on August 4 in style with a celebration at a guesthouse on a picturesque chili farm in Tsutsubega.
From handcrafted jewelry to heartfelt art pieces and surprise parties with close friends, it's clear that Prince Harry isn't shy about letting Meghan know how much he cares about her.