Prince Harry's Proposal Plan Was Reportedly Ruined By 1 Royal Rule
Prince Harry and Meghan, Duchess of Sussex had a whirlwind romance before tying the knot in 2018. Their love story has captured the hearts of people all over the world. Many fans are also curious to know about how Harry proposed to his wife. However, reportedly, the actual proposal was not what Harry had in mind. Sources said he had to change his plans because of a royal rule.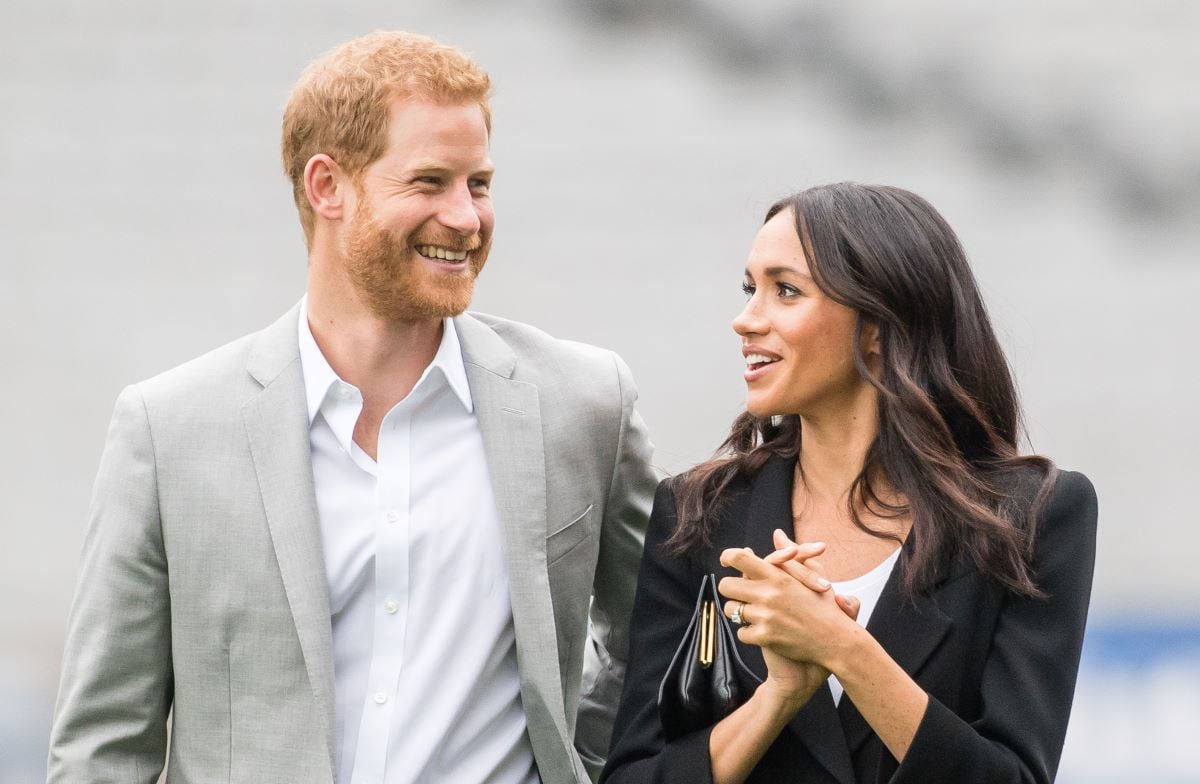 How did Prince Harry propose to Meghan Markle?
Harry and Meghan told the story of their proposal during an interview shortly after announcing their engagement. According to the Sussexes, it happened during a romantic dinner in Nottingham Cottage at Kensington Palace (where Harry was living). Markle was roasting a chicken when Harry decided to get on one knee.
"It was so sweet and natural and very romantic," Markle recalled. "He got down on one knee. As a matter of fact, I could barely let you finish proposing. I said, 'Can I say yes now?'"
Harry added, "There were hugs, and I had the ring in my finger. I was like, 'Can I give you the ring?' She goes, 'Oh, yes! The ring!' It was a really nice moment. It was just the two of us, and I think I managed to catch her by surprise as well."
How did Prince Harry allegedly want his proposal to go?
RELATED: Some People Believe Prince Harry Married Meghan Markle Precisely Because He Wanted to Leave the Royal Family
According to the documentary Meghan Markle: Movies, Marriage, and Motherhood, Harry originally had a different plan for the proposal. The film alleged that he initially wanted to propose during the couple's trip to Botswana.
Royal expert Katie Nicholl said, "I had actually been told by one of his friends that he had planned to pop the question in Botswana."
However, an article by The Sun noted that Harry, like many royals in the first five positions in the line of succession have to get Queen Elizabeth's permission before marrying someone. At the time of the proposal, Harry was fifth in line, so he had to consult with Her Majesty before making the big decision.
"So unlike a normal couple, who make a private decision, Harry knew he had to go through the formal hoops before the engagement was official," The Sun wrote. "With that in mind there was no way Harry could have 'popped the question' before getting that literal royal seal of approval."
A book said Prince Harry did actually propose to Meghan Markle in Africa
RELATED: Meghan Markle's Marriage Shockingly Mirrors Princess Diana's in These 4 Ways
Harry and Meghan's proposal story originally sounded quite clear cut, but things got a bit murkier in 2020 with the release of the book Finding Freedom by Omid Scobie and Carolyn Durand.
The book, which many believe was written with input from the Sussexes, claimed that the couple secretly got engaged on their 2017 trip to Botswana. It reportedly happened in August of that year, and Harry and Meghan did not reveal their engagement until November.
However, it is worth noting that the Sussexes' camp has denied their involvement in Finding Freedom. Meghan's lawyer also once pointed out inaccuracies in the book, though no reputable source has commented on the Botswana engagement story.