Prince Harry's Recent Day Out Proves He's 'Homesick' For the UK, Commentator Says
Prince Harry was recently spotted for the first time since he and Meghan Markle traveled to the UK for the Queen's Jubilee, and a royal commentator says his activities prove he is "homesick." Here's what Harry did after returning to the US and how it shows he's missing his native country.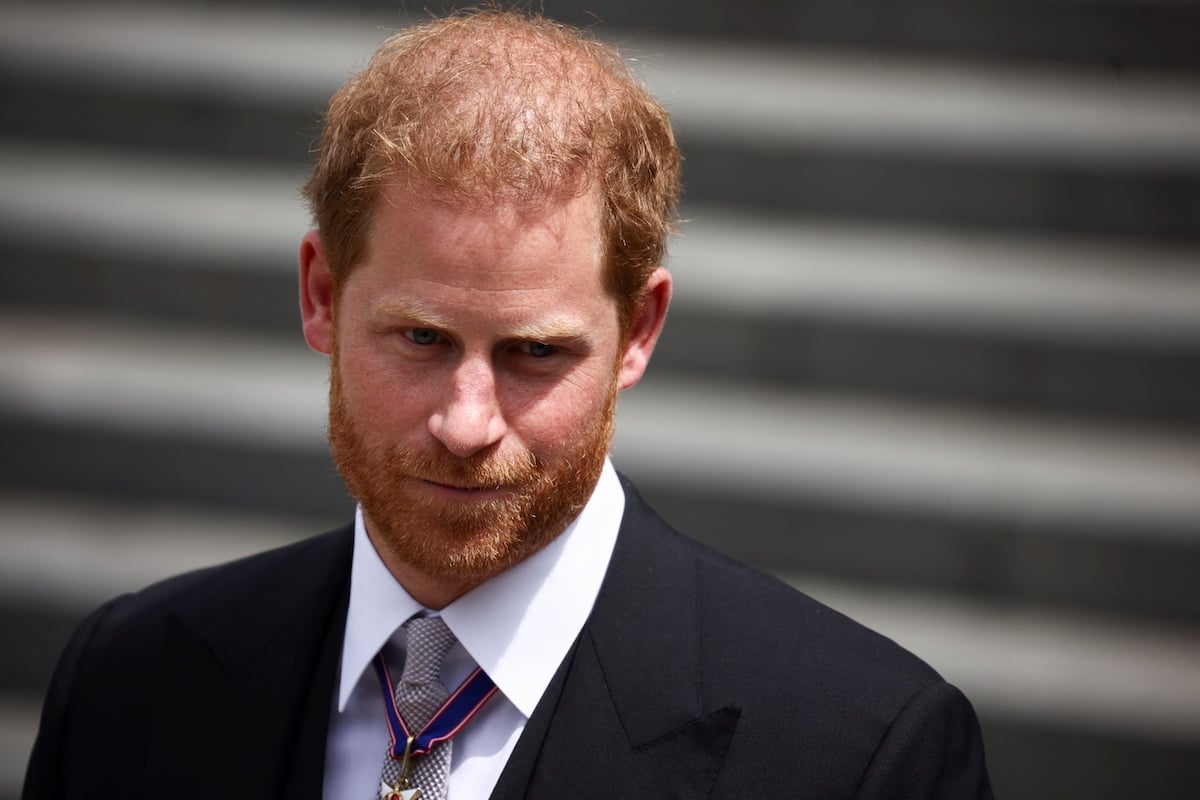 Prince Harry spent the day playing polo after returning from the Platinum Jubilee
Duchess Meghan, Prince Harry, and their children Archie and Lilibet recently traveled to the UK to celebrate Queen Elizabeth's Platinum Jubilee. The momentous occasion marked the 70th anniversary of the Queen's accession.
It was also Harry and Meghan's first public appearance in the UK since 2019. Harry told Oprah (via Marie Claire) that, although the "UK is [his] home," he had to leave due to a "lack of support and lack of understanding" from the royal family."
On Friday, June 10, Harry spent the day playing polo at the Cancha de Estrellas Polo Club in Santa Barbara, California (per Harper's Bazaar). It was the first time he had been seen publicly since attending the Queen's Jubilee. 
Photos from the event showed Harry wearing the green and white uniform of his friend Nacho Figueras' team, called Los Padres. They played against Dundee II, who won the public match. Duchess Meghan, who attended a game Harry played in last month, did not appear at this match.
A commentator said that Prince Harry's recent activities prove that he's 'homesick' for the UK
Prince Harry's recent polo day might have looked like a fun pastime, but some spectators think otherwise. One commentator said the match is a sign that Harry is homesick for his native country.
"He seems homesick to me," said royal author Duncan Larcombe (via Express). "Harry's suddenly playing polo again and drinking with his new friends – all things he used to enjoy doing in the UK."
The royal previously said the UK is no longer his home
One royal author believes Prince Harry's actions show he is homesick for the UK, but Harry himself said he no longer considers his native country his home.
In April, Harry told Hoda Kotb during an interview for the Today show that the US is where he feels the most at home. "Home for me now, for the time being, is in the United States," he said (via the New York Post). "And it feels that way as well."
When asked by Kotb if "you feel like that's home more for you," Prince Harry nodded and responded, "Yup."
Harry also seemed to dodge questions about his family, particularly his father, Prince Charles, and his older brother, Prince William. He offered only a vague "of course" when asked if he missed the family he left behind in the UK.
RELATED: Prince Harry and Meghan Markle Reportedly Spent Only 15 Minutes With the Queen During Her Jubilee