Prince Harry's Viral 2013 Interview Gets a Shoutout in His TIME 100 Most Influential People Profile With Meghan Markle
It's time to revisit the Prince Harry, Duke of Sussex interview that launched many a meme. An interview the 37-year-old gave nearly 10 years ago just won't quit. Why did it go viral? Because he made an abrupt departure, ripping off his microphone and running away. Now chef José Andrés is making a nod to it in his profile on Harry and Meghan, Duchess of Sussex for TIME's 100 Most Influential People of 2021. 
Prince Harry gave an interview in Afghanistan but cut it short to respond to an emergency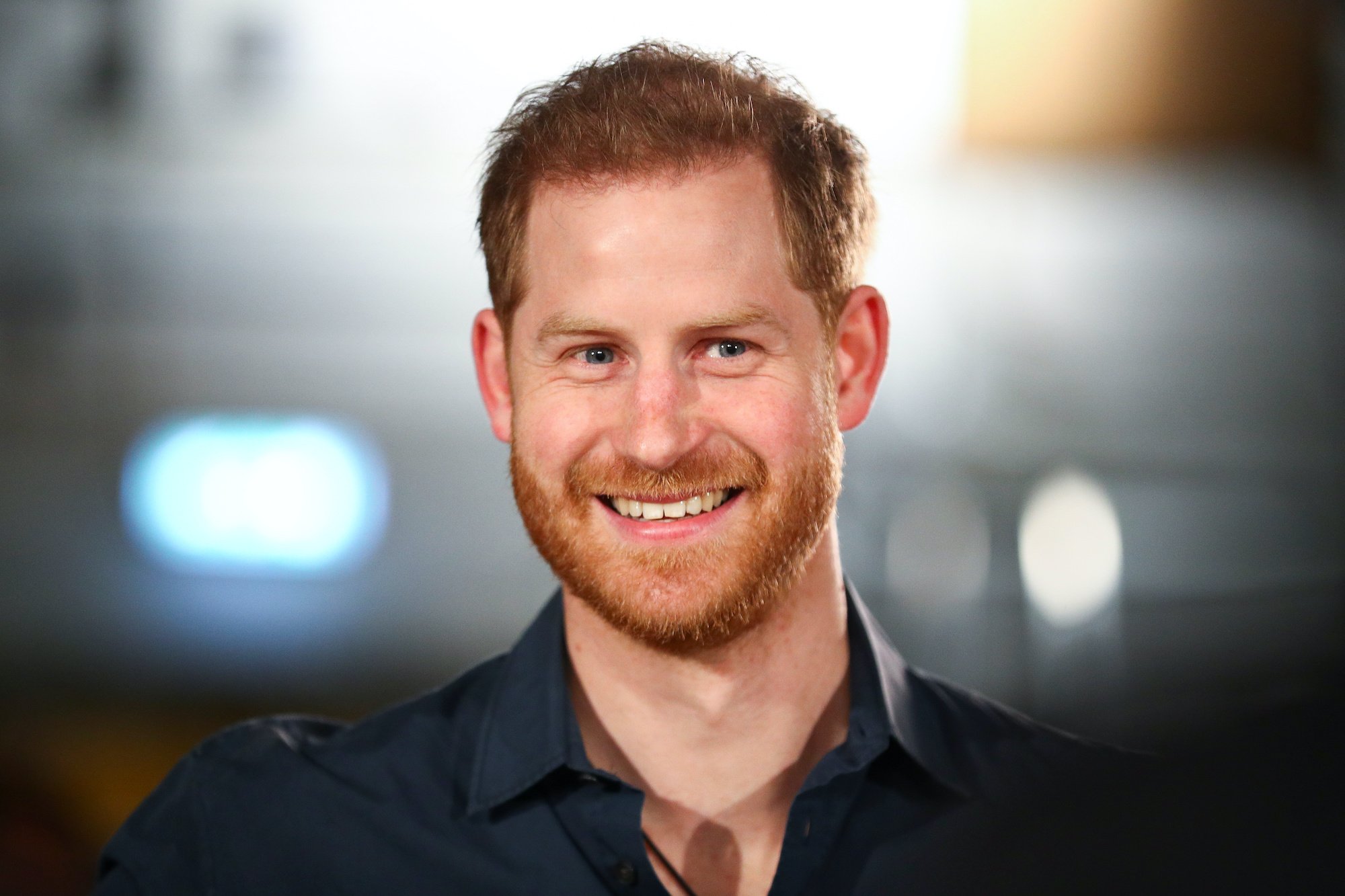 Harry sat down for an interview to discuss military life in 2013. At the time the then-28-year-old was an Apache helicopter gunner. 
In the middle of talking about life in the military, Harry got interrupted by someone off-screen. They appeared to say something before he sprung into action. Harry stood up and quickly removed his microphone before running after his fellow troops to respond to what seemed to be an emergency situation (see the full clip on YouTube). 
José Andrés kicked off his profile on Meghan Markle and Prince Harry with a mention of the viral interview
On Sept. 15, 2021, Harry's birthday, Time magazine announced their 2021 list of the 100 most influential people in the world. The Duke and Duchess of Sussex topped the issue's "Icons" list and appeared on the cover after taking photos at their home in Montecito, Calif. Chef José Andrés penned a brief profile the couple, which began with a description of Harry's 2013 interview. 
"There's a famous TV interview of Harry, the Duke of Sussex, when he was an Apache helicopter gunner a few years ago. He's sitting close to an airfield in Afghanistan, commenting on some royal news, when there's a bang and a group of soldiers scramble behind him," Andrés wrote. "In one swift motion, he stands up, rips off his microphone and runs toward the action."
The founder of World Central Kitchen continued, saying Meghan's driven by "the same sense of urgency." According to Andrés, "It would be much safer to enjoy their good fortune and stay silent" but that's not what they do or "who they are." They "turn compassion into boots on the ground," "give voice to the voiceless," and "take risks to help communities in need." 
"In a world where everyone has an opinion about people they don't know, the duke and duchess have compassion for the people they don't know," he said. "They don't just opine. They run toward the struggle."
Prince Harry spent 10 years in the British military
During his 10 years in the military, Harry spent 10 weeks on the front lines in Helmand, Afghanistan from late 2007 to early 2008. However, his tour with the British Army was cut short due to a news outlet revealing his location. 
The Duke of Sussex went home — Prince Charles and Prince William, Duke of Cambridge picked him up at the airport — but later returned to Afghanistan once more before leaving the army in 2015. 
Harry gave up his honorary military appointments after stepping down as a senior working royal in 2020.