Prince's 'Let's Go Crazy' Is Actually About Religion But He Tweaked the Lyrics
A creative genius, Prince was a composer, singer, and sometimes actor, but a master of his musical craft.
Without delving into record sales, one of his most prolific and beloved pieces of work was Purple Rain. It spawned the title track as well as "I Would Die 4 U," "When Doves Cry," and "Let's Go Crazy." While the latter song is energizing and conjures up party vibes, its original lyrics were inspired by Prince's faith.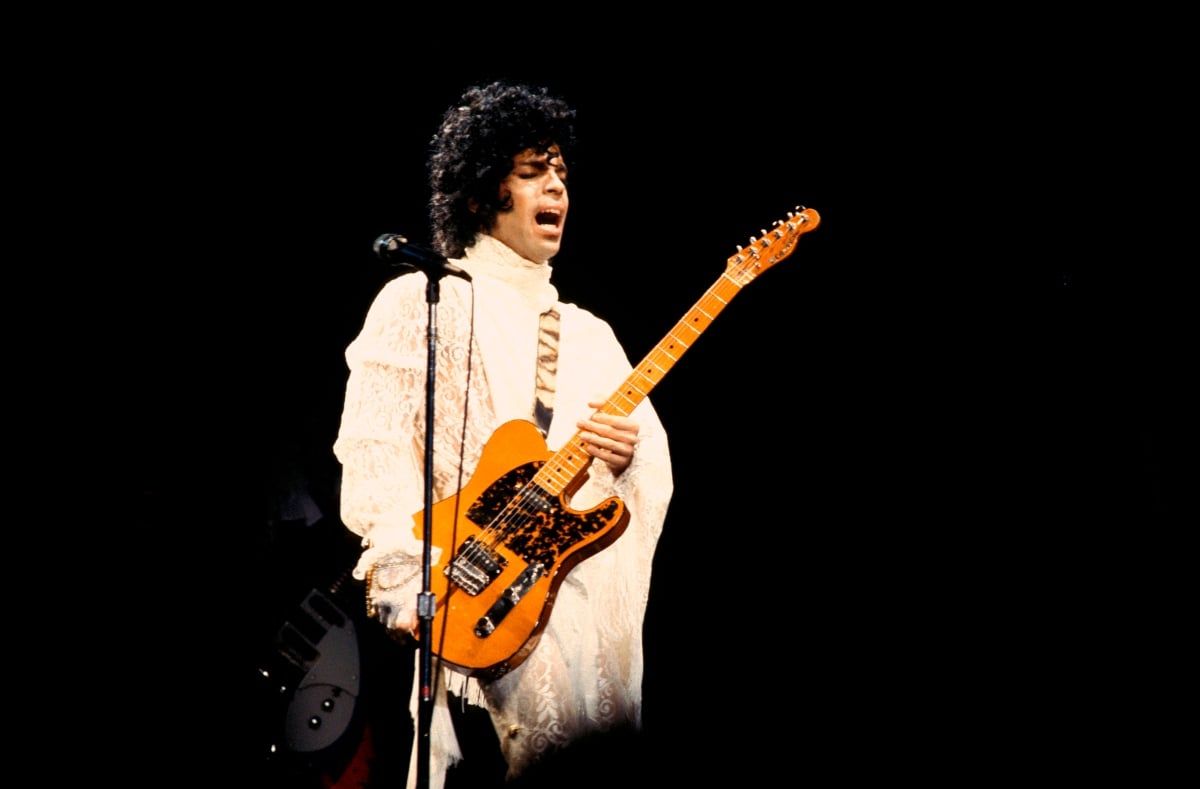 'Let's Go Crazy' is a Prince classic
Part of the Purple Rain album, film, and era, "Let's Go Crazy" soared to a number one spot on the Billboard charts when the project was released. As the opening track to the 1984 gem, the song warmed listeners up with its organ intro and famous line: "Dearly beloved we are gathered here today to get through this thing called life…"
In the Purple Rain movie, Prince's performance of the song kicked off the first scenes. His presence in front of the crowd is undeniably thrilling, made even more memorable with his cool motorcycle ride-off and Apollonia's introduction into the film. It's one of the moments that helped launched Prince into stratosphere level popularity. Simply unforgettable.
2020 saw the Grammys dedicate an entire special to Prince called "Let's Go Crazy: The Grammy Salute to Prince" with a star-studded list of performers. H.E.R. and Gary Clark Jr. lit the stage up with their rendition of "Let's Go Crazy," complete with guitar riffs.
RELATED: Rick James and Prince Were Musical Peers, But Not Friends
Prince said 'Let's Go Crazy' was about God to him
As private as he was artistic, Prince would sometimes grant interviews and wasn't shy talking about his creative process and at times, his faith. In a 1997 interview with Musician magazine, he described how "Let's Go Crazy" was a metaphor for God and Satan. "Are we gonna let the elevator bring us down? Oh no let's go!"
When writing, he said there were times he sought to fill in gaps on an album with songs that would please fans, musicians, and writers alike. Additionally, being on a major label like Warner Bros. meant tempering his work to fit certain standards.
"This means that you think about singles: time constraints, for example, and the subject matter. [For that reason] My original draft of 'Let's Go Crazy' was much different from the version that wound up being released," said Prince.
"As I wrote it, 'Let's Go Crazy' was about God and the de-elevation of sin. But the problem was that religion as a subject is taboo in pop music. People think that the records they release have got to be hip, but what I need to do is to tell the truth," he explained.
That same year, Prince talked to Chris Rock for an interview with VH1 and brought up the lyrics to "Let's Go Crazy." He broke down his references to the elevator in the song and its hidden meaning.
"I had to change those words up, but the elevator was Satan. I had to change the words up because you couldn't say God on the radio. And 'Let's Go Crazy' was God to me. It was: Stay happy, stay focused, and you can beat the elevator," Prince revealed.
The Purple Rain album helped land Prince and the Revolution their first Grammy. And "Let's Go Crazy" was one of the songs that earned the film's soundtrack an Oscar for Best Original Song Score.