How Prince and Lizzo Worked Together at the Beginning of the 'Juice' Singer's Career
Prince was one of the greatest musicians of his generation. Meanwhile, Lizzo is a hugely influential artist of the past decade. The two stars had crossed paths before and even worked together during the early days of Lizzo's career.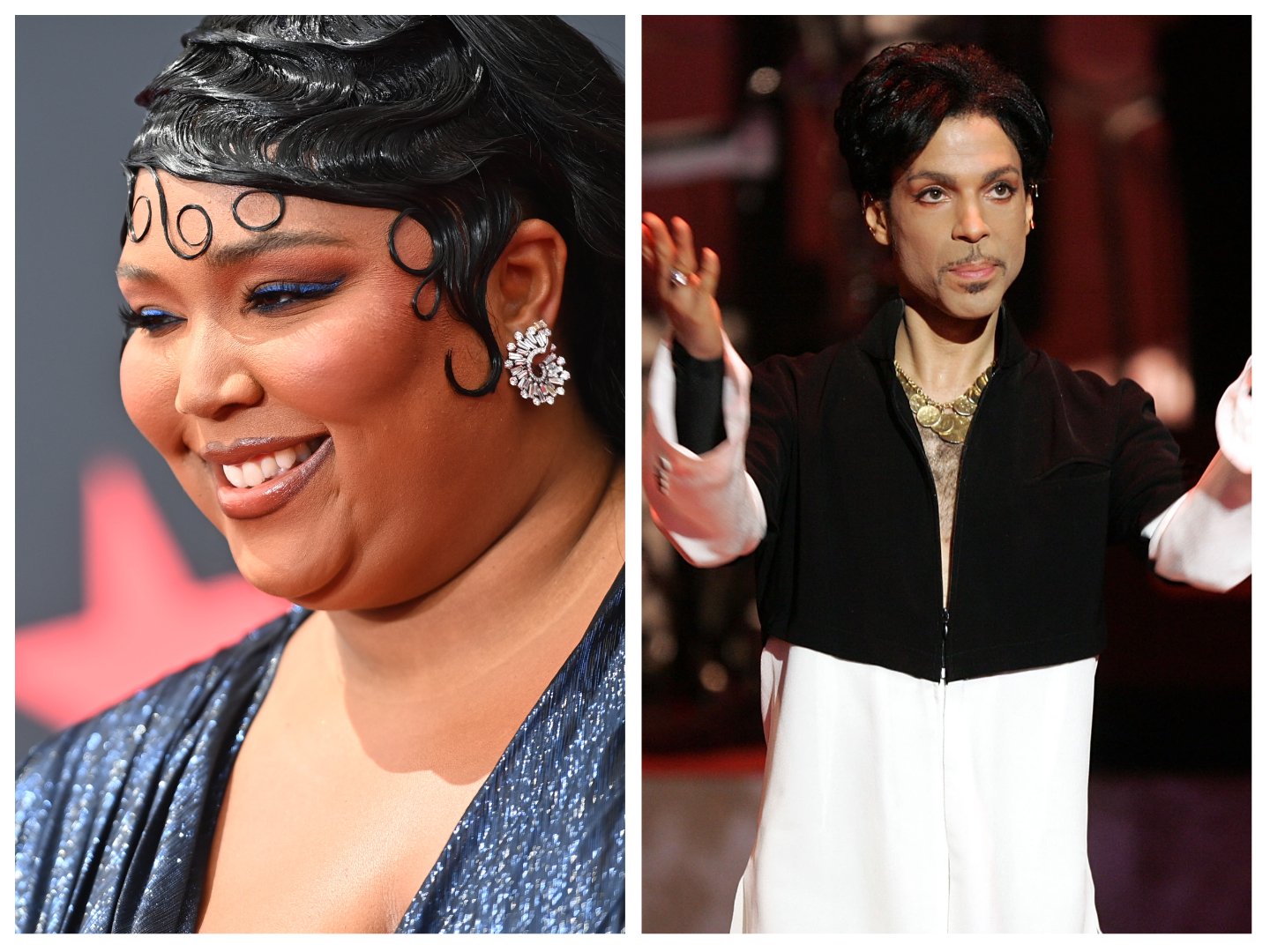 Lizzo's rise to fame
Lizzo grew up in Houston, Texas. She had loved music from a young age and listened to a lot of gospel songs at home. She also showed an interest in hip-hop after being introduced to it at school.
"There was a lot of freestyling on the [school] bus, there was a lot of freestyling in the cafeteria, and there was a lot of freestyling on the radio," she told NPR. "And I would call into this morning show and try to get through so I could do the freestyle."
Lizzo also played the flute and participated in marching band. She even attended the University of Houston to major in music. However, she dropped out during her junior year because she didn't have the money to continue studying.
Afterward, Lizzo moved to Minneapolis, Minnesota, and attempted to become a food critic. She eventually found her way back to music, and in 2019, Lizzo had a breakthrough when her singles, such as "Juice" and "Truth Hurts," started gaining a lot of attention. The latter was even featured in the Netflix film Someone Great and climbed up to No. 1 on the Billboard Hot 100 chart.
Since then, Lizzo has been releasing numerous catchy songs that are enjoyed by people all over the world. She has even won three Grammy Awards and received many other accolades. 
How Prince and Lizzo worked together at the beginning of her career
Back when Lizzo was still living in Minneapolis, she got to know Prince, who hailed from the city.
According to Rolling Stone, Prince became a fan of Lizzo. In 2014, she got the chance to appear on the song "Boytrouble," which was on Plectrumelectrum, an album Prince released with his backing band 3rdeyegirl.
Prince also invited Lizzo to perform at his home, Paisley Park, and played a piano show for Lizzo and her best friend.
The outlet added, "Before he died, he offered to produce an album for Lizzo." Lizzo is 'eternally grateful' for Prince's support
Prince acted as a mentor to many up-and-coming talents in Minneapolis, and Lizzo is "eternally grateful" for his support.
"I used to be so upset that I never had co-signs," she told Rolling Stone. "I was like, 'I'm too weird for the rappers and too black for the indies.' I was just sitting in this league of my own. To be embraced by Prince and co-signed, I am eternally grateful for that."
When Prince died in 2016, a friend told Lizzo about it. She shared on David Letterman's show My Next Guest Needs No Introduction, "I flew to Minneapolis that night, and I went straight to First Avenue, and I sang 'The Beautiful Ones' by Prince."
For more on the entertainment world and exclusive interviews, subscribe to Showbiz Cheat Sheet's YouTube channel.
RELATED: Lizzo Has a Near-Meltdown After Beyoncé Sends Her a Special Birthday Wish