Prince Louis' Funniest Moments and Adorable Antics During Queen Elizabeth's Platinum Jubilee
Queen Elizabeth II's Platinum Jubilee has wrapped up after events were held all over the U.K. celebrating her incredible 70 years on the throne. But the monarch had to share the spotlight with one of her great-grandchildren who nearly stole the show. From when he was first spotted joining the carriage possession to when he stepped on the balcony Prince Louis had some adorable antics that fans couldn't get enough of.
Photos of Prince William and Kate Middleton's youngest son went viral thanks to his hilarious faces and mischievous behavior. Here are some of Louis' funniest moments.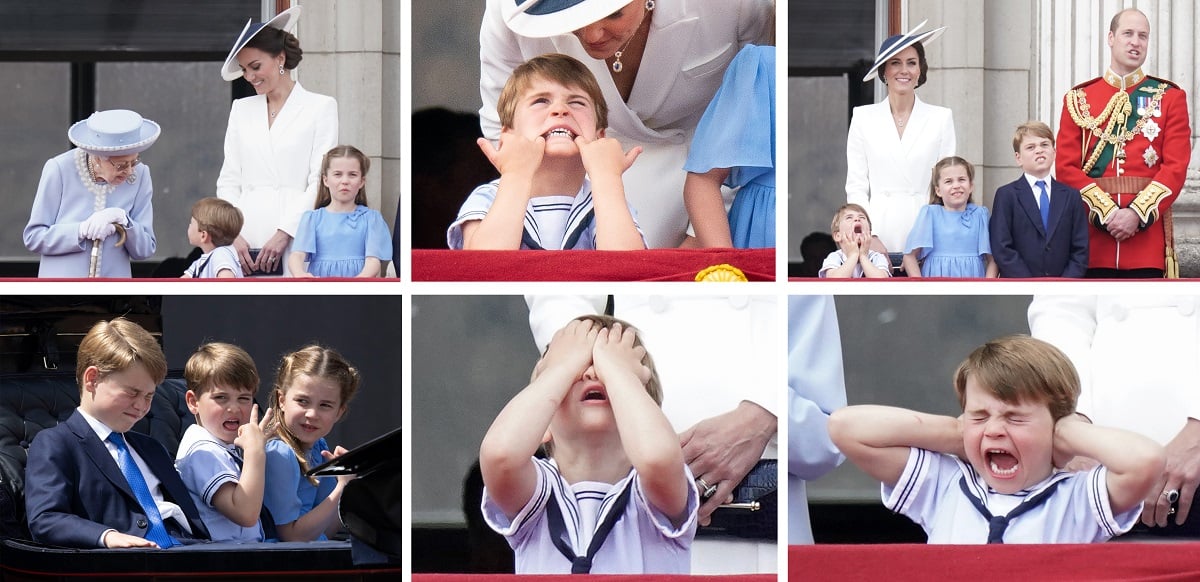 Olympic waving to the crowd
Royal watchers who attended or tuned in to see the Jubilee got their first glimpse of Prince Louis alongside his brother, Prince George, and sister, Princess Charlotte, when they joined in the Trooping the Colour carriage procession.
Louis watched his siblings and began waving just as they did only his waving went on a little longer so Charlotte reached out and grabbed his arm to stop him. The cheeky prince did sneak a few more waves in though as their carriage passed the crowded streets.
The flypast was too loud for Prince Louis' ears
This viral image you've likely seen over and over and it had royal fans in stitches when it first circulated.
While standing on the balcony with his family to watch the flypast, Louis covered his ears when the planes flew overhead as the noise was too much for him. The photo of his reaction was shared all over social media and became a popular meme.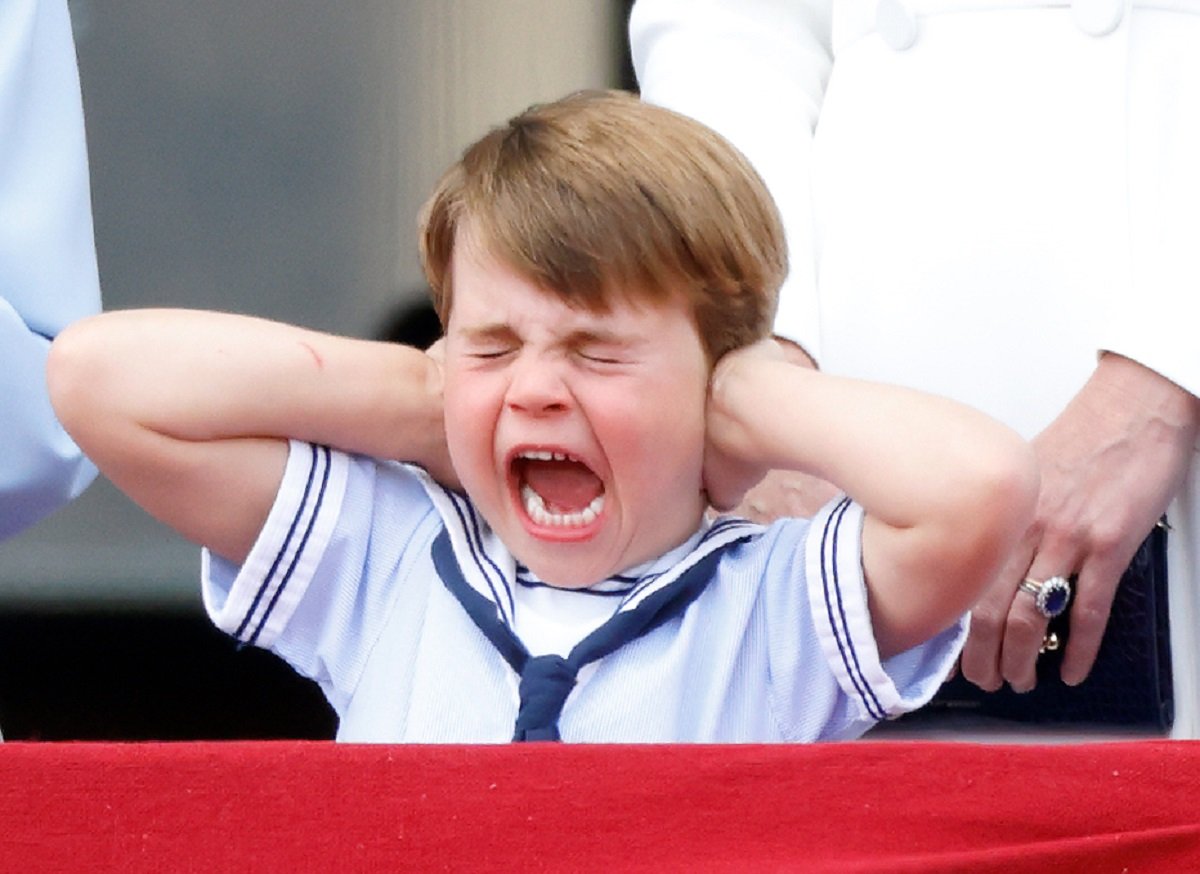 Pulling faces at his mom … And covering her mouth
There were a few moments during the Platinum Pageant when parents everywhere felt for Kate as Louis got a little out of control.
The prince decided to test his mother's patience by covering her mouth when she tried to speak to him.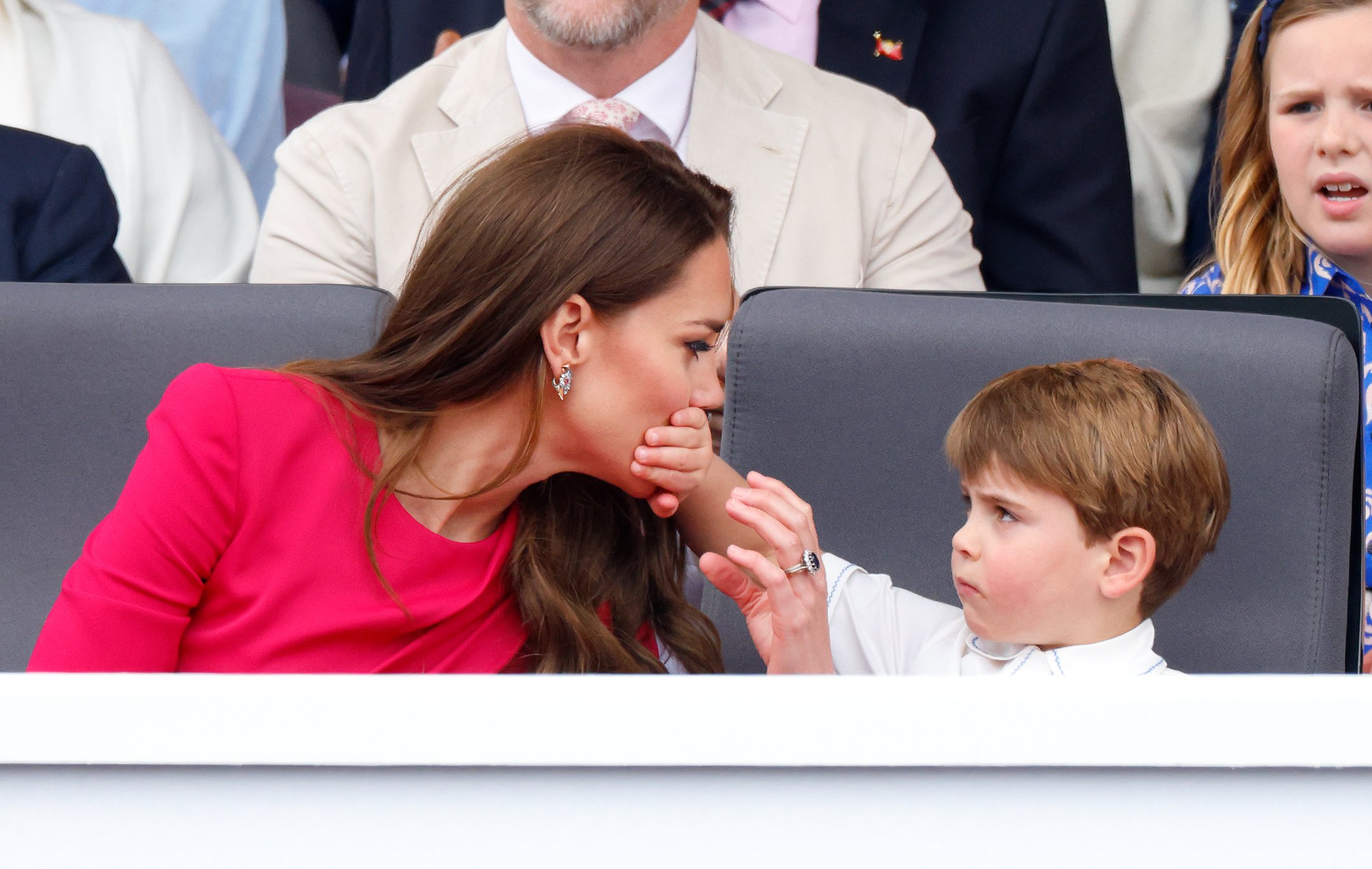 And he didn't stop there. The youngest Cambridge kid was also seen on camera pulling faces at his mom.
The duchess kept her cool and a smile on her face while her rambunctious little one kept up his antics for a few more minutes. Louis was later photographed giving his mom some hugs and kisses. We're thinking that may have been his way of saying sorry.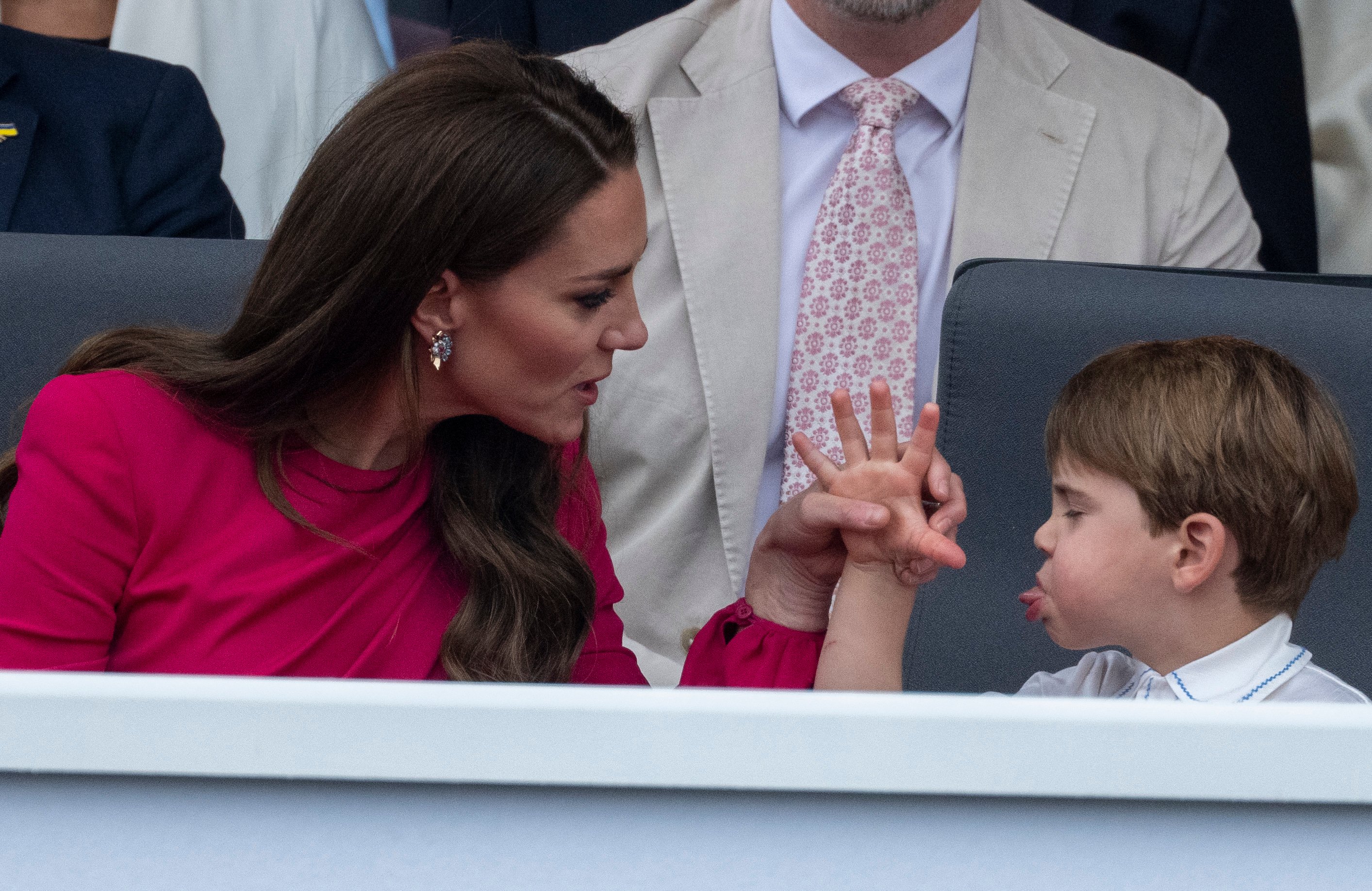 Yelling to Camilla while bouncing on grandpa's knee
Another adorable moment during the Pageant is when Prince Charles was bouncing his grandson on his knee. Louis then started yelling to Charles' wife, Camilla, who was sitting next to them and watching the show. Camilla was photographed laughing as Louis tried to get her attention.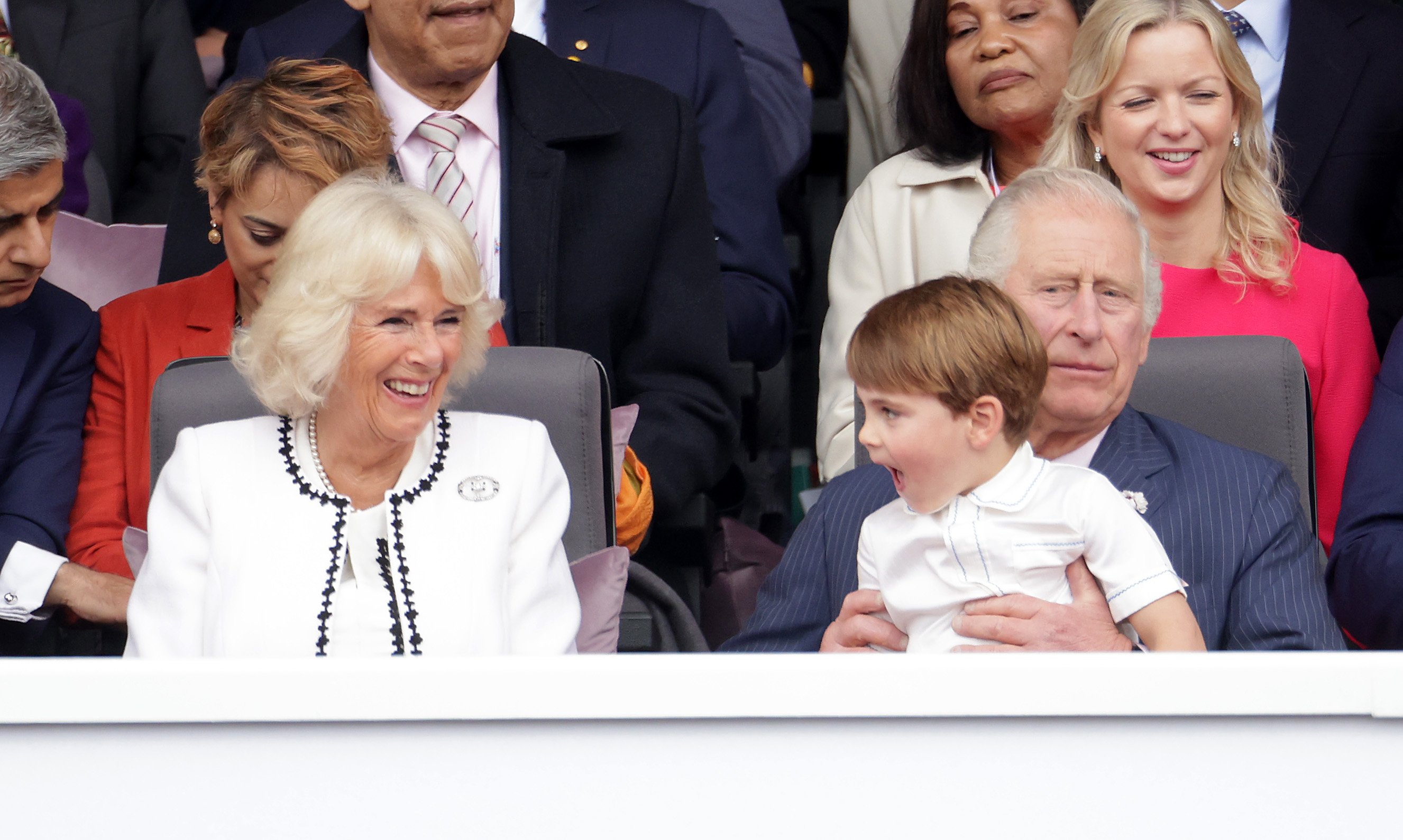 In the end, Louis was acting like many other 4-year-olds do sometimes, and his parents acknowledged that he had a great time writing on Instagram: "What a fantastic weekend of celebrations. Seeing people across the nation coming together with family, friends and loved ones has been extremely special. Thank you to everyone who turned out to show their gratitude to the queen and her inspiring 70 years of leadership. From the crowds on the Mall to communities hosting street parties up and down the country, we hope you had a weekend to remember. We all had an incredible time, especially Louis."
RELATED: Piers Morgan Returns to Mocking Meghan Markle With Photos of Prince Louis and Fans React