Prince Louis and Kate Middleton's Sweet Kiss at the Platinum Jubilee Pageant
TL; DR:
Prince Louis' restlessness at the Platinum Jubilee pageant went viral.
At one point during the event, Kate Middleton appeared to blow her son a kiss.
Prince Louis also had cute moments with other royals at the Jubilee Pageant.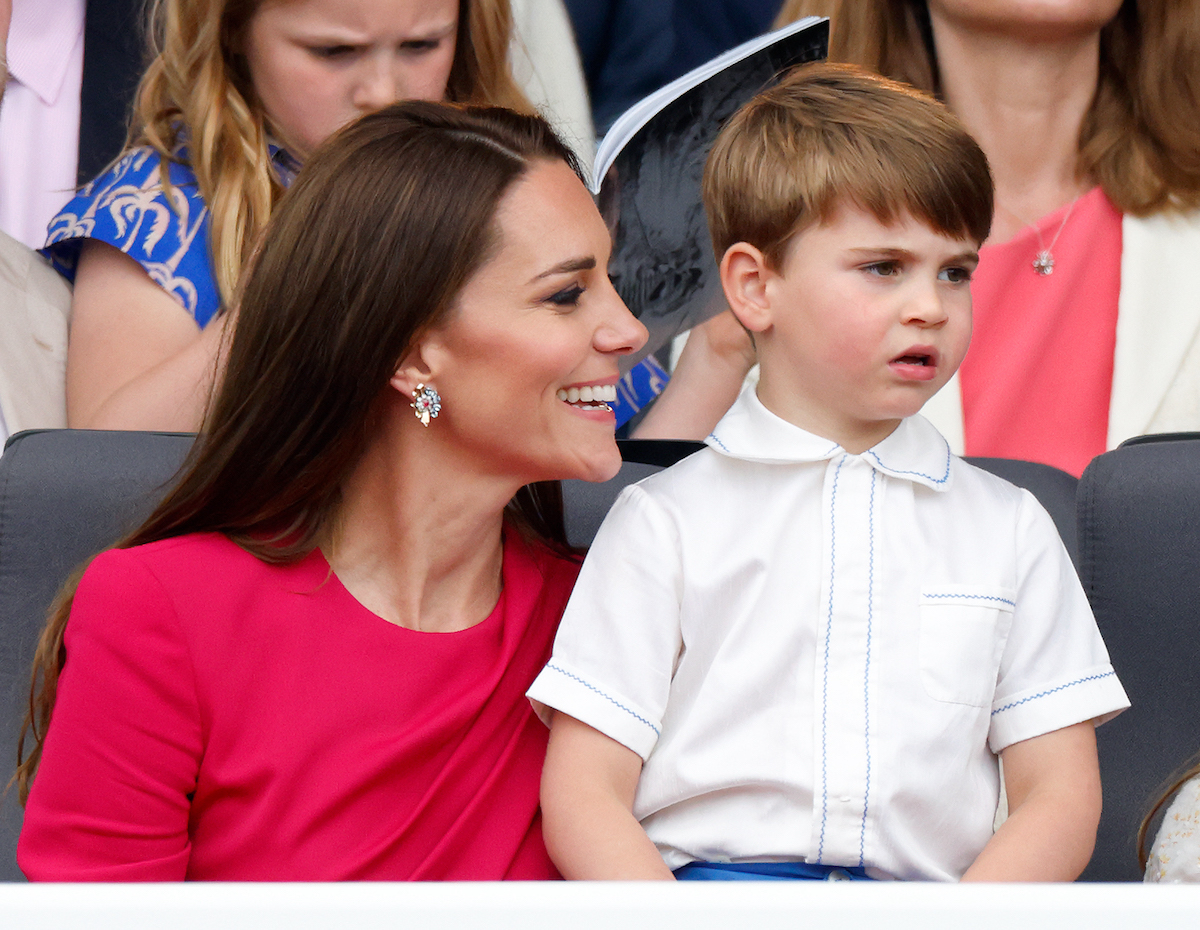 Prince Louis' pageant antics went viral. However, they weren't the only memorable moment from the close of Platinum Jubilee weekend. The 4-year-old and his mother, Kate Middleton, shared a sweet smooch too.
Prince Louis appeared restless during the Platinum Jubilee pageant
Louis seemed done with the pomp and circumstance after four days of celebrating Queen Elizabeth II's 70 years on the throne. On June 5, 2022, he sat in the royal box outside Buckingham Palace for the Platinum Jubilee pageant.
Louis sat flanked on either side by his mom, the Duchess of Cambridge, and his 7-year-old sister, Princess Charlotte. Also nearby were Louis' 8-year-old brother, Prince George, and his dad, Prince William.
During what NBC News described as a 1.8-mile procession, Louis could be seen getting restless in his seat. In one instance, he memorably made faces at Kate after she spoke to him about putting his hand down.
Louis also reacted to the pageant with a variety of facial expressions that had him going viral on social media. Mike Tindall, husband of Princess Anne's daughter Zara who sat behind Louis at the event, credited sugar for Louis' behavior.
Kate Middleton blew her son a kiss 
Footage captured Kate scolding Louis as she tried to keep him in his seat, focused on watching the pageant. But the mother and son had another memorable moment during the festivities.
Per the UK's Mirror, Kate and Louis had a sweet moment when the young royal bopped along to the music. According to the outlet, Kate blew her youngest child a kiss.
This particular affectionate moment is just one of many since the Duke and Duchess of Cambridge became parents in 2013. Part of William and Kate's parenting style involves them connecting with George, Charlotte, and Louis through physical touch i.e. hugs and kisses.
Prince Louis had other cute moments at the Platinum Jubilee pageant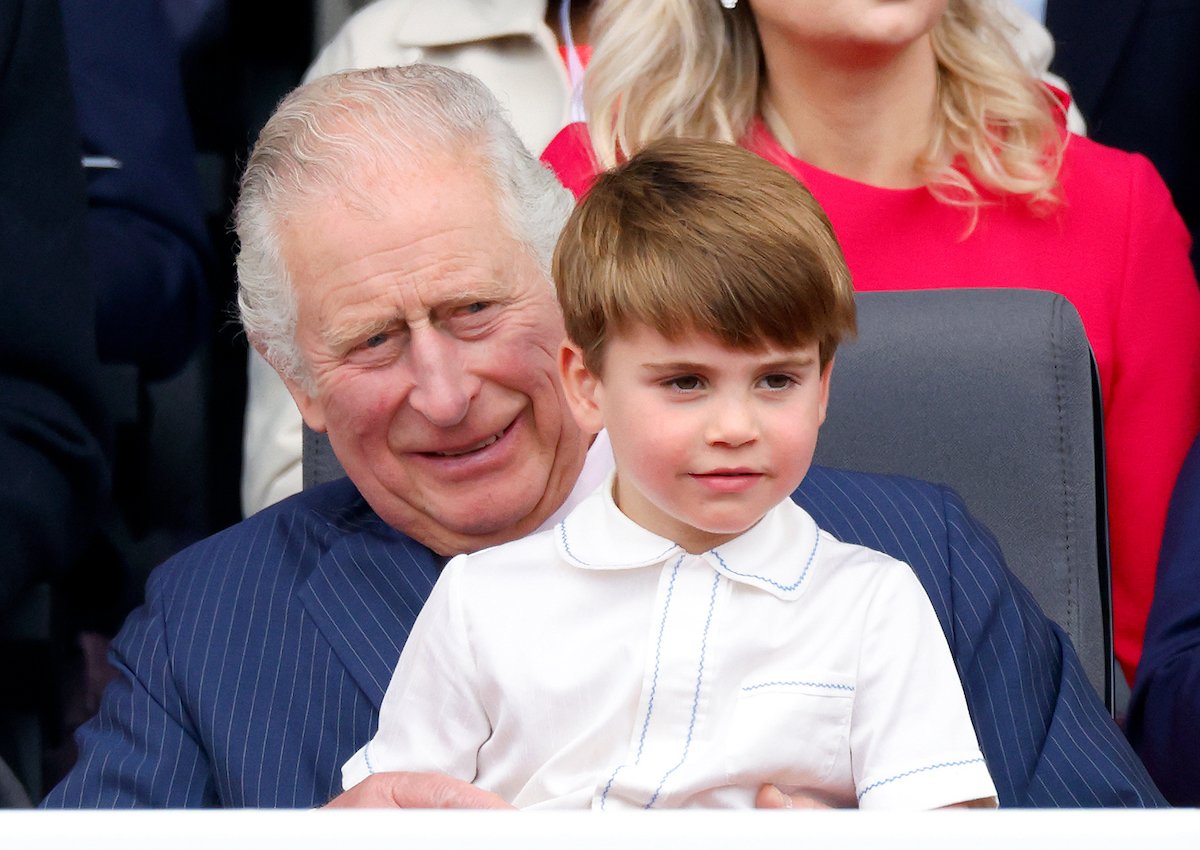 Louis and Kate's kiss at the pageant wasn't the only adorable moment to come out of the event. In fact, the little royal had plenty of sweet interactions with other royals too.
As Louis got restless in his seat, he wandered over to the Duke of Cambridge. Cameras captured them taking in the scene with William pointing out things to his son.
Something similar happened with Louis and his grandfather, Prince Charles. Charles, who is next in the line of succession, bounced Louis on his knee as performers went by.
If that weren't enough cute Louis moments, another one happened with Tindall. Cameras spotted the former pro rugby player playfully teasing Louis when he wasn't listening to Kate. Tindall pointed two fingers toward his own eyes, then at Louis, letting him know he had his eye on him. Meanwhile, Kate watched the exchange with a smile on her face.
RELATED: Prince William and Kate Middleton's Cheeky Response to Prince Louis' Platinum Jubilee Weekend