What Does Prince Louis' Nursery Look Like?
Prince Louis was born on April 23, 2018. The youngest child and second son to Prince William and Duchess Kate Middleton, the tiny royal is a thrilling delight who is just beginning to keep up with his older siblings, Prince George, and Princess Charlotte. When it came to decorating Prince Louis' nursery in their massive 20-room apartment at Kensington Palace, the Duke and Duchess of Cambridge took special care to make it perfect.
So what are the insider details on Prince Louis's nursery decor?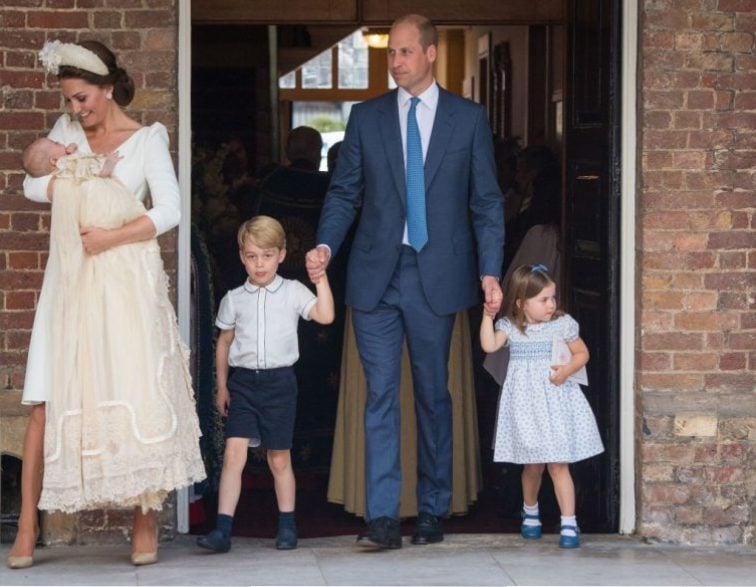 What does Prince Louis' nursery look like?
Prince Louis is currently the littlest royal (at least until his cousin Baby Sussex is born). The little brother of Prince George and Princess Charlotte, the Duke and Duchess of Cambridge had no clue if they were having a boy or a girl when Prince Louis was born.Therefore, when it came to his nursery, which was also his brother and sister's nursey at one point, the royal couple decided to decorate with a classic theme, Peter Rabbit. Based on the classic children's book, Prince Louis' nursery is full of warm blues and whimsy.
According to reports, designer, Dragons of Walton Street, "wanted to create a space for both the prince and the parents. The room is believed to be a space where the little prince can rest and play and were a mom and the nanny, Maria, can feel comfortable." Prince George also had a Peter Rabbit theme for his nursery, but his big boy bedroom looks quite different.
https://www.instagram.com/p/BiFR3lDhtVi/?utm_source=ig_embed
What does Prince George's bedroom look like?
Engman was thrilled by the news saying, "I'm proud that we can suit everybody. That's what we want IKEA to be – for the many people of the world, both royalty and ordinary people."
When will Prince Louis get a bedroom like his siblings?
Both Prince George and Prince Charlotte got big kid bedrooms when they were about 2-years old. Therefore, Prince Louis can expect his upgrade in 2020. The Duke and Duchess of Cambridge can buy whatever their hearts' desire, therefore, many people were shocked that they chose IKEA furniture for their kids' rooms. However, since Prince George and Princess Charlotte are both extremely active and in the perfect stage for exploration, the duke and duchess chose to be practical and economical versus being plush and lavish.
IKEA offers a massive selection of children's furniture at extremely affordable prices which means the kids can be as playful and active as they want and even if something gets broken –it won't be a massive financial loss. A royal insider told US Weekly, "While [Kate Middleton and Prince William] feel it's important to make them aware of their backgrounds, it's also vital for both George and Charlotte to have as much normalcy in their lives as possible."
In addition to their bedrooms, the children also have a playroom where they can have fun together.
Check out The Cheat Sheet on Facebook