Prince Was Supposed To Be on Michael Jackson's Song 'Bad' but It Never Happened
Legendary singers Prince and Michael Jackson had an interesting relationship. Prince was suppose to be on the song 'Bad' but it never happened.
Prince and Michael Jackson are two of the most legendary entertainers of all time, but they didn't always agree. In fact, the feud between the pair began in 1983 when they both attended a James Brown concert.
During the concert, the "Off the Wall" singer wowed the crowd with his dance moves and moonwalks. Prince followed suit. However, in a rare misstep, he fell into the crowd taking down a prop with him. From then on, the men never saw eye to eye.
"It was just very obvious what the hell happened — [Prince] made a d*mn fool out of himself.," Quincy Jones told GQ in 2018. "Michael went up there, in 40 seconds, sang 'I love you, I love you.' Then they went up-tempo, and he did a little dance and did the moonwalk and whispered in [James Brown's] ear, 'Call Prince up — I dare him to follow me.'" Still, despite their feud, the men almost made an epic record together.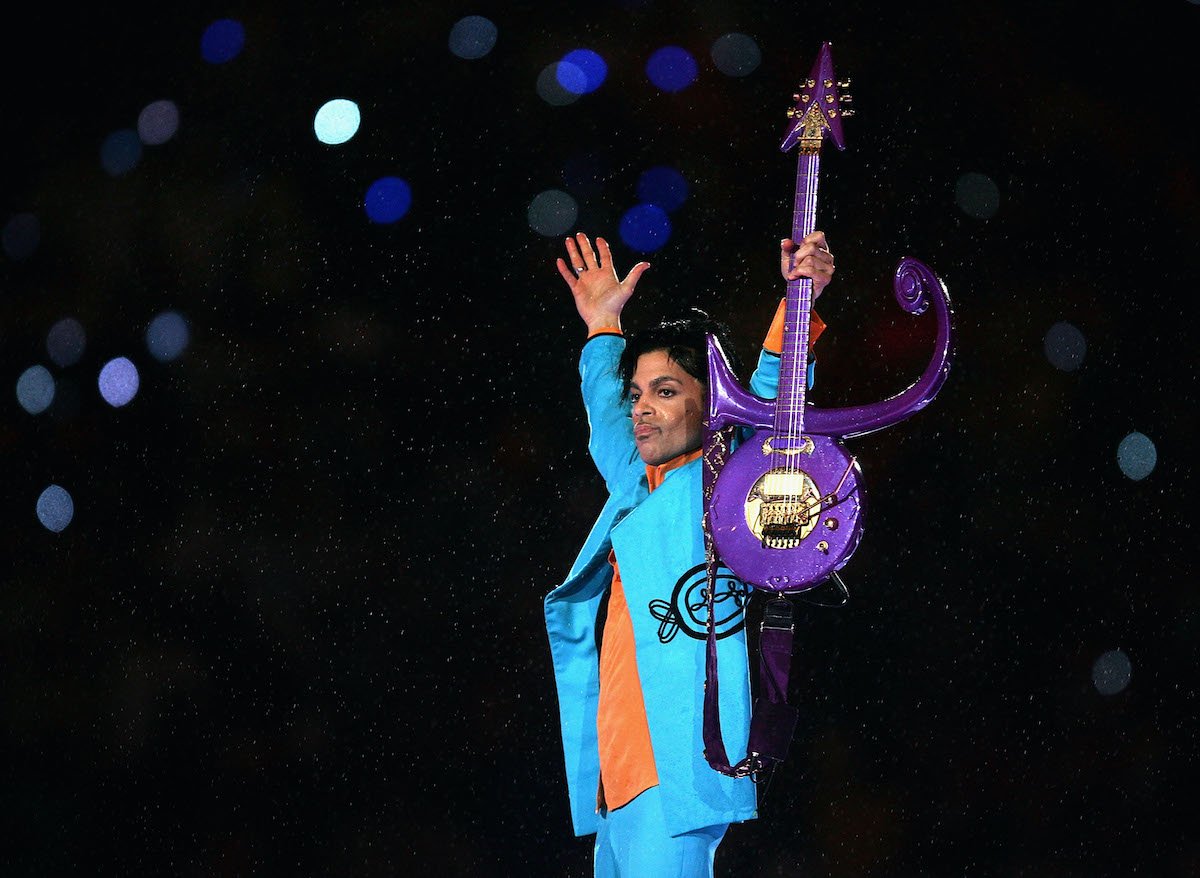 Michael Jackson's 'Bad' was one one of the biggest songs of his career
No one knew how Jackson would top his iconic 1982 album "Thriller," which is still one of the best-selling albums of all time. However, when he released the follow-up album "Bad," in 1987, there were no more questions.
"Bad" was the final collaboration between Jackson and Quincy Jones, and it was highly anticipated since it was his first album in five years. "Bad" and the single of the same name were still enormously successful even without Prince, who was supposed to be featured on the song.
Prince was supposed to be featured on Michael Jackson's 'Bad'
As two of the most legendary performers of all time, it would have been beyond comprehension to hear Prince sing with Jackson on "Bad." That was the original plan for the sequel but, instead, fans will notice that actor Wesley Snipes is in the video with the King of Pop.
"You know that Wesley Snipes character [from the video]? That would have been me," Prince explained in a 1997 interview with Chris Rock.
However, Snipes has boasted that Jackson decided to replace him with Prince on a whim. "Me and Prince were auditioning together, and I blew Prince out of the water," he claimed in a 2017 interview with Conan O'Brien. "Michael had told Prince that he had the role, and then he met me and kicked Prince to the curb. Imagine that."
While we mostly think the Blade actor was joking, there is a reason why Prince and the Jackson 5 legend never appeared on a song together.
Prince hated the lyrics to Michael Jackson's 'Bad'
Jackson had written, produced, and composed the song with Jones. However, some of the lyrics made Prince take pause. It appears that the "1999" singer was not so comfy with some of the words used.
"You run that video in your mind," Prince told Rock. "The first line in that song is, 'your butt is mine' so I was saying, 'Who gonna sing that to whom? Because you sure ain't singing it to me, and I sure ain't singing it to you.' So right there we got a problem."
Prince's band member and former fiancée, Susannah Melvoin remembers Prince reworking the song, but Jackson ultimately rejecting it. On the podcast Love City with Toure, Melvoin said,
Prince] couldn't believe Michael had the nerve to call it "I'm Bad." There's nothing badass about him. He could not let Michael get away with it. Not only was he not going to sing it with him, he went into the studio and re-recorded it to what he thought it should be and sent it back to Michael. Like 'No. And by the way, this is what it should be.' That was the end of that. But that's how Prince was.