Prince Philip Bonded With Meghan Markle, But What About Kate Middleton? Body Language Expert Reveals What Their Relationship Is Like
Once upon a time, before Megxit, Prince Harry's bride Meghan, Duchess of Sussex won over Prince Philip after a conversation about his family. Since then, many royal fans have wondered what Philip's relationship is like with his other granddaughter-in-law Catherine, Duchess of Cambridge.
Here's what a body language expert is revealing about his relationship with Prince William's wife, plus how the Duke of Edinburgh reacted when he first found out that Meghan and Harry were stepping down as senior royals.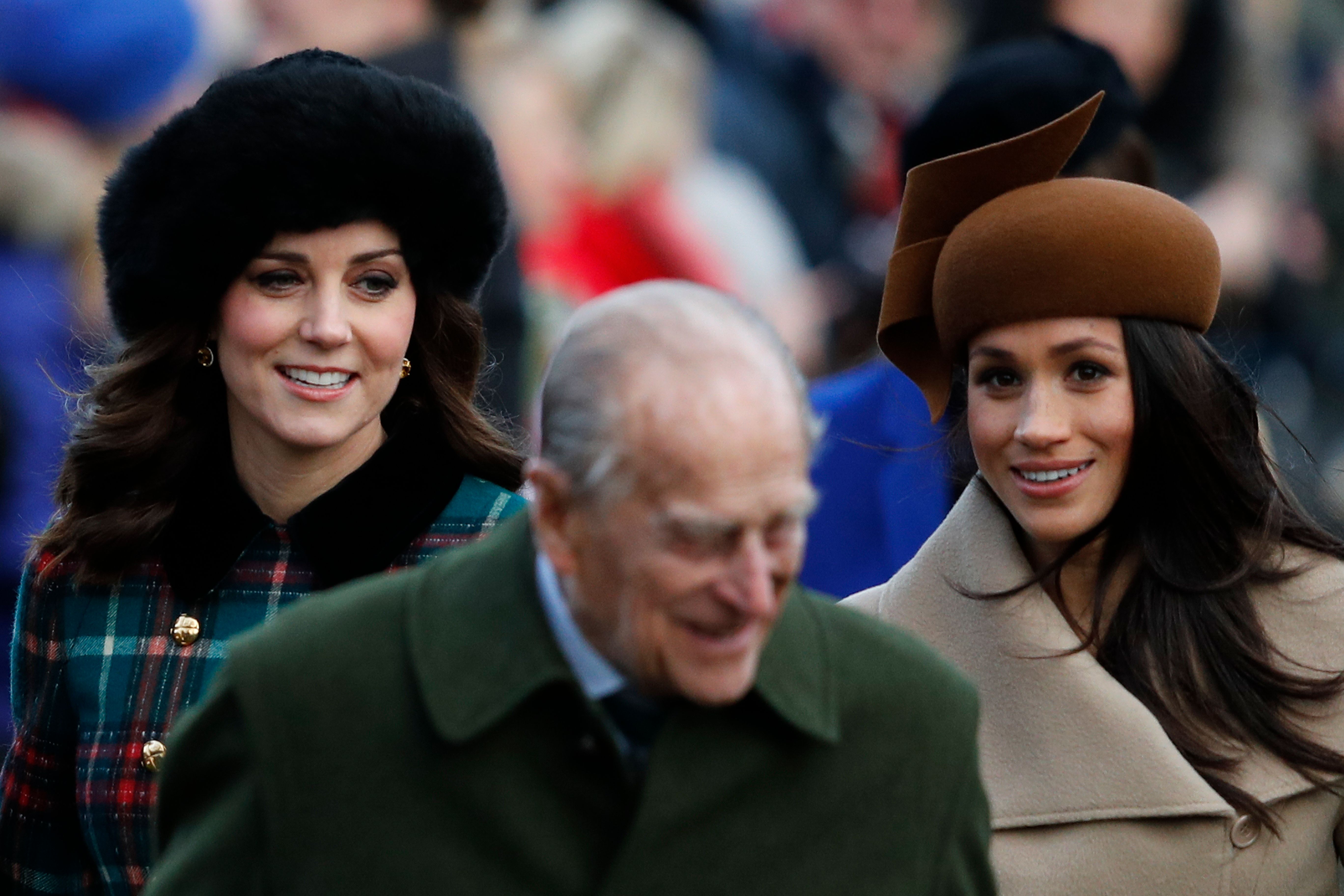 Prince Philip bonded with Meghan Markle after an important conversation
Before she and Prince Harry tied the knot Meghan reportedly sought approval and ended up bonding with Harry's grandfather.
A source told The Express that this occurred when she asked Philip about his background and ancestry.
"The Duke of Edinburgh really got on with her," the source said. "The reason he liked her was because she was very bold. Meghan asked a lot of questions about Philip's side of the family and his connection to Greece."
How Philip reacted when he heard about Megxit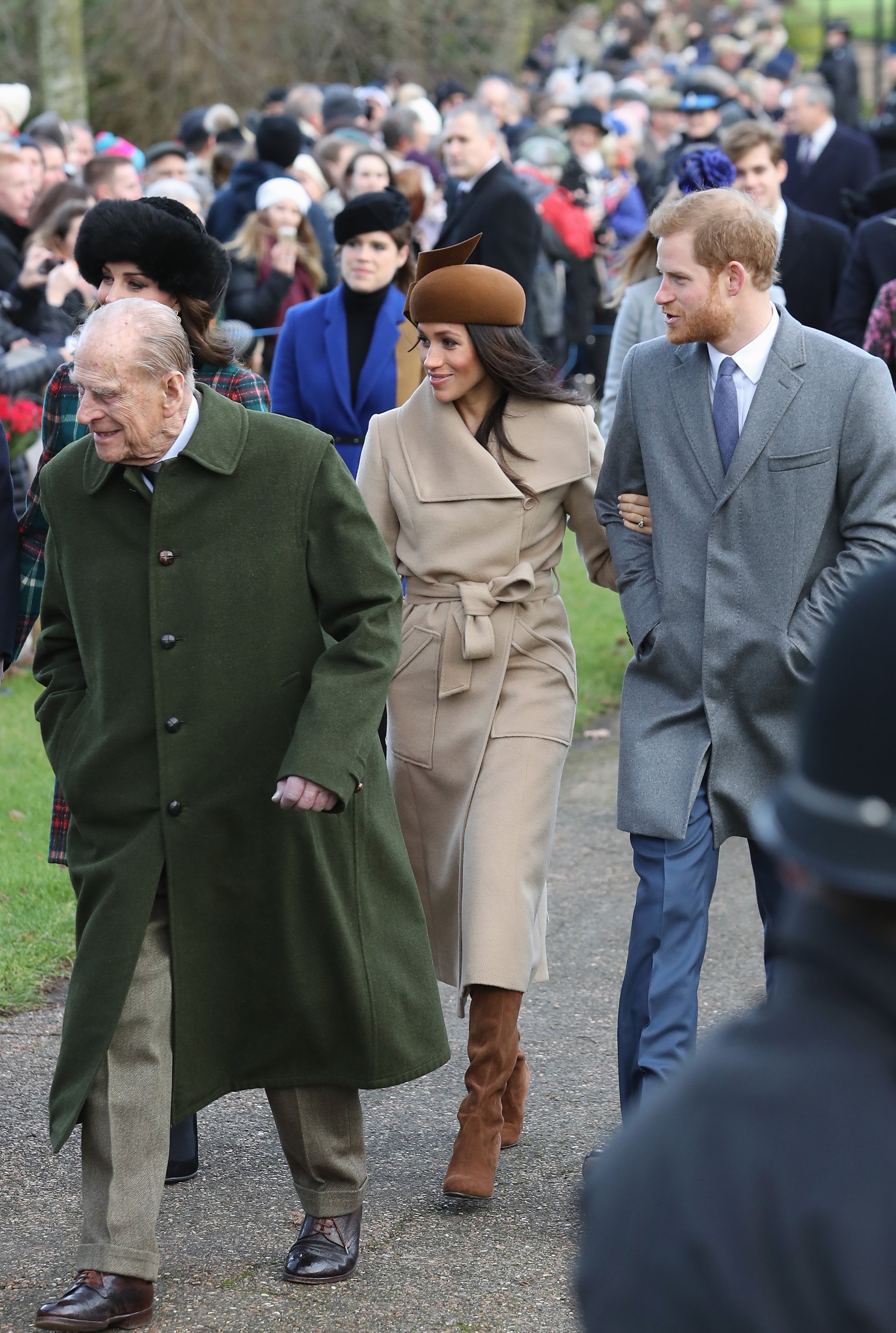 When the Sussexes first announced their plans to step down in January, the Duke of Edinburgh was reportedly blindsided. The Daily Mail reported that he reacted by asking, "What the hell are they playing at?"
Queen Elizabeth's husband was later spotted leaving the Sandringham estate ahead of the royal summit between his wife, Prince Charles, William, and Harry and did not look happy.
Another insider who spoke to The Sun explained that "A lot of Philip's anger comes from seeing Her Majesty upset."
What body language expert revealed about Philip's relationship with Kate Middleton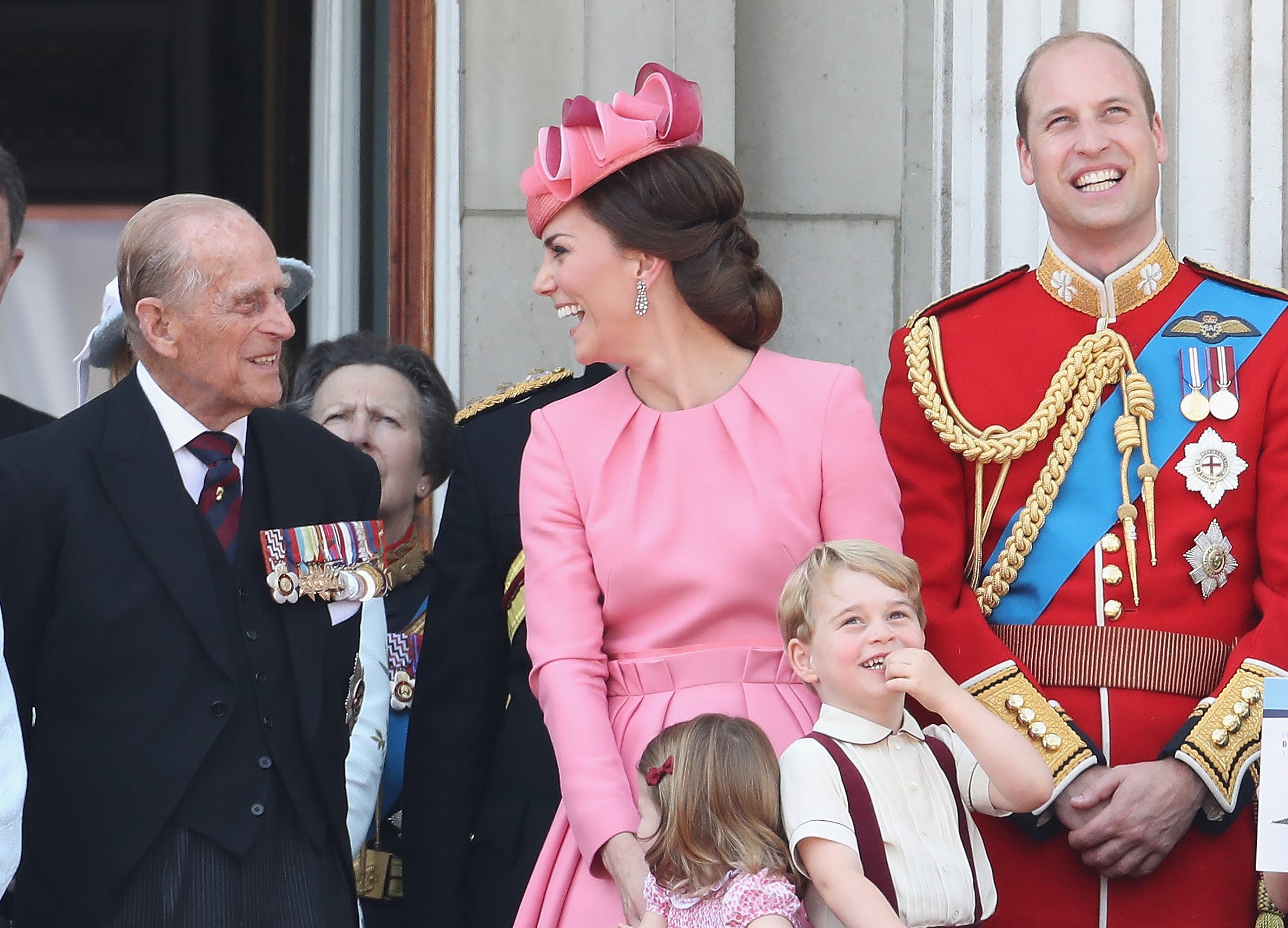 Kate has known Prince Philip and the rest of the royal family longer than Meghan. The Duchess of Cambridge started dating William in the early 2000s and got married in 2011. So what type of relationship has she had over the years with her grandfather-in-law?
According to body language expert Judi James, they appear to have a very good one.
James analyzed photos of Philip and the duchess standing side by side at Trooping the Colour back in 2017 and told The Express, "These delightful poses suggest unexpectedly rich bonds between Kate and Prince Philip based on not just affection but also a shared sense of humor and fun."
James added: "Both royals tend to be fans of protocol at public events but Philip's animated chat here could have put them firmly on the naughty step, as judging from the poses of the rest of the group they are having a chat and a giggle during a fly-past."