Prince Philip Once Explained Why He and Prince Charles Have Always Struggled to Get Along
Prince Philip and Prince Charles are very different men who have struggled to get along. In fact, the duke explained their strained relationship.
If you know anything about the history of the British royal family and certainly if you've seen Netflix's The Crown, you've gotten more than a bit of insight into Prince Philip. Queen Elizabeth II's husband is a naval man known for his gruff exterior and putting his foot in his mouth.
Though he remained devoted to royal life from 1947 until his retirement in 2017, the prince didn't always follow royal decorum. In fact, his chaotic upbringing, which included a mother with mental illness, an absentee father, and his formative years at Gordonstoun School in rural Scotland, helped shape his world view.
Though the prince has always been a devoted father to his four children, Prince Charles, Princess Anne, Prince Andrew, and Prince Edward, it's no secret that the Duke of Edinburg and Prince Charles have struggled to get along.
Prince Philip thought Prince Charles was too sensitive
Prince Philip had a very challenging upbringing. It hardened him, making him unflappable to the press and public. He didn't care what people thought of him and he was often quick to speak his mind no matter whom he might offend. His firstborn son, Prince Charles is the exact opposite.
The Duke of Edinburgh has always been extremely active and adored sports, Therefore, when Prince Charles turned toward the theater, the elder prince didn't know that to make of it or his son's sensitive attitude.
"Prince Philip is bluff, outspoken, hearty, tough and something of a bully," royal expert,  Penny Junor explained in Tim Clayton's book, Diana: Story of a Princes. "He has no patience with his eldest son's soul-searching. Sensitivity is not one of the qualities he expects in a man, and although he undoubtedly has great affection for Prince Charles, he has spent a lifetime criticizing him and quietly undermining his self-esteem."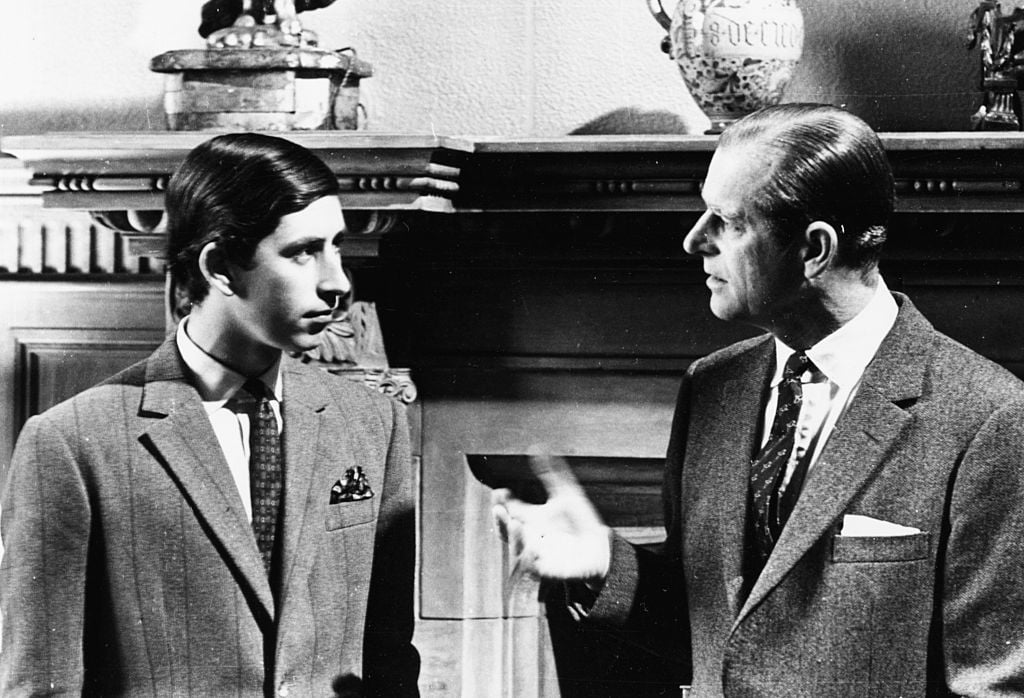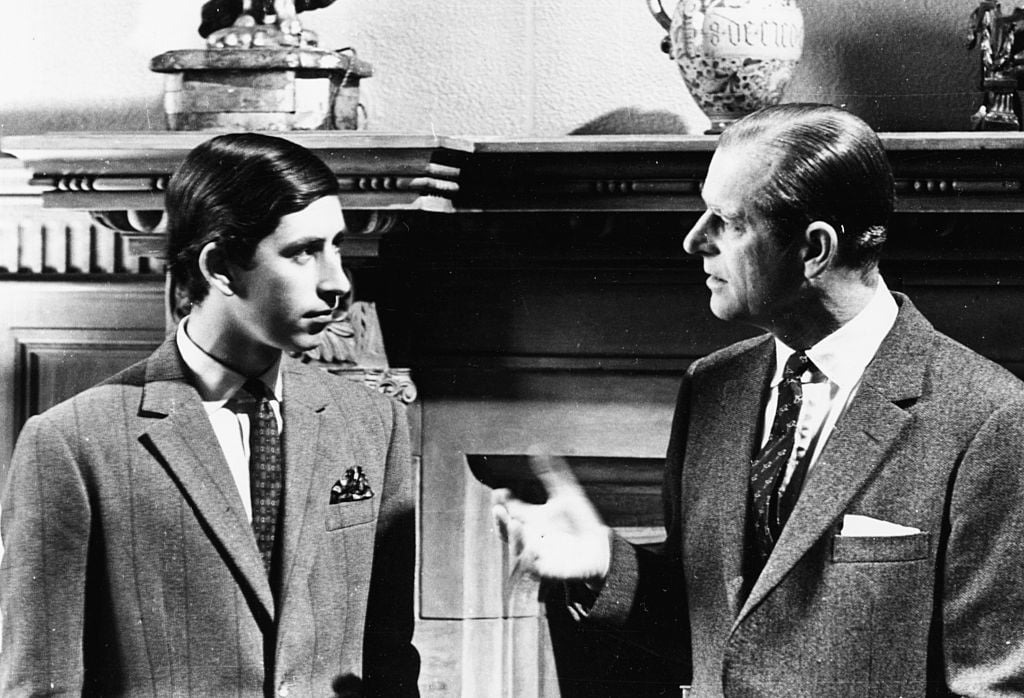 Prince Philip has given Prince Charles shocking advice over the years
Though we're sure he meant well, the duke certainly hasn't given his son the best advice over the years. In the early '80s when the prince was still reeling from his breakup with Camilla, Duchess of Cornwall, his father pushed him toward Princess Diana.
Though the couple barely knew each other and shard little in common, Prince Philip was determined that his son would marry well. Royal historian Sarah Gristwood told Express, "Prince Philip effectively urged his son to get on with it – to either propose to Diana or back off."
"My father-in-law said to my husband, 'If your marriage doesn't work out, you can always go back to her [Camilla] after five years,'" Princess Diana claimed in Diana: In Her Own Words, "Which is exactly, I mean for real, I knew that it happened after five. I knew something was happening before that, but the fifth year I had confirmation."
Unfortunately, Prince Charles and Princess Diana's marriage was disastrous, as was the fall out when his affair with Camilla was discovered.
Prince Philip has a theory about why he and Prince Charles never got along
Though their relationship is reportedly much better than it was been in the early years, Prince Philip once reflected on why he and Prince Charles never saw eye-to-eye.
"Charles is a romantic — and I'm a pragmatist." Prince Philip said in 2004 according to The Daily Telegraph. "That means we do see things differently. And because I don't see things as a romantic would, I'm unfeeling."
However, Prince Charles has a different perspective. In his 1994 authorized biography Prince of Wales by Jonathan Dimbleby, he said that he often felt "emotionally estranged" from his two dutiful parents, He said that he had desired affection that he believed they were "unable or unwilling to offer"