Prince Philip Was Extremely 'Frustrated' With Prince Charles and Prince Andrew in the '90s, Sources Claim
Though he is now retired from royal life, Prince Philip has been a pillar in the British royal family since he and Queen Elizabeth II wed in 1947. While the queen has ruled in public, the Duke of Edinburgh has been known to rule his family with an iron fist.
As depicted in the Netflix drama series, The Crown, the prince was intricately involved with his children's education and rearing. He is also known to be very close to Princess Anne and his grandchildren. Prior to Megxit, he was very close to Prince Harry.
However, there was a time when the duke was totally frustrated with his eldest sons, Prince Charles and Prince Andrew.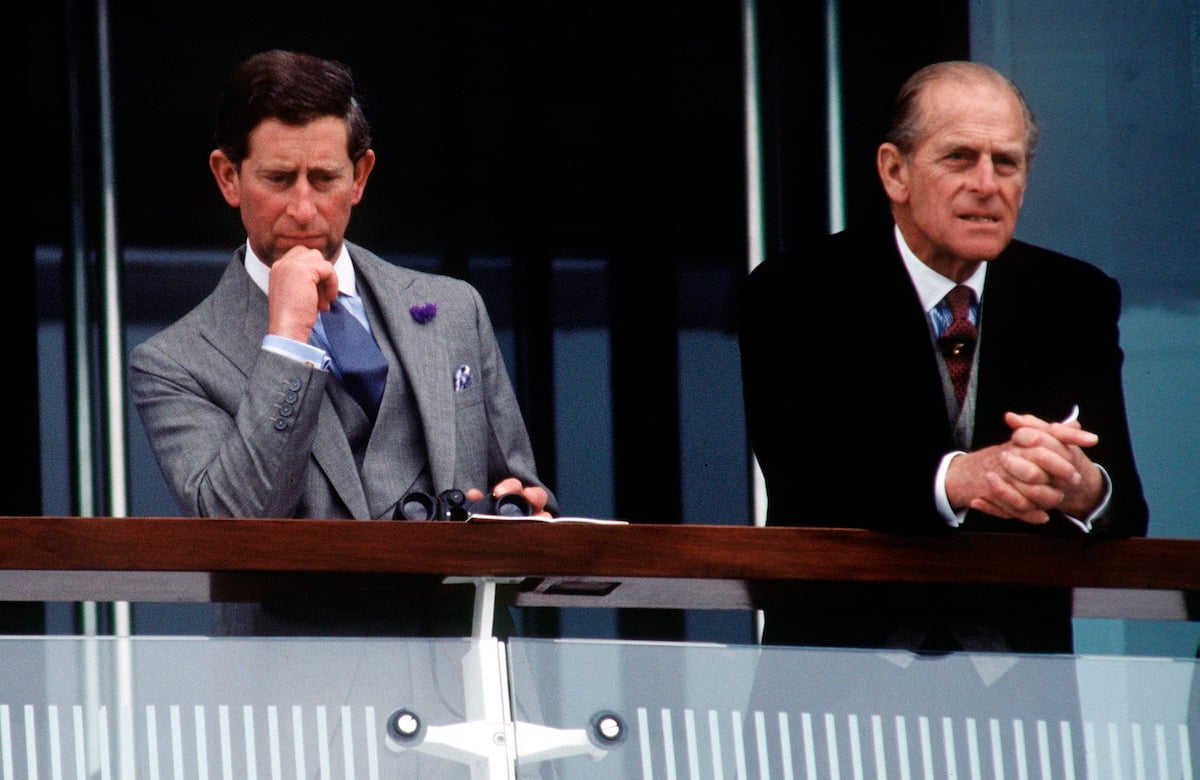 Prince Philip and Prince Charles have always had a tense relationship
Prince Philip and Prince Charles have always had a contentious relationship. While the Duke of Edinburgh has a rough exterior and personality, the Prince of Wales has always been more sensitive. This has often caused the father/son duo to clash.
"Prince Philip is bluff, outspoken, hearty, tough and something of a bully," royal expert, Penny Junor explained in Tim Clayton's book, Diana: Story of a Princess. "He has no patience with his eldest son's soul-searching. Sensitivity is not one of the qualities he expects in a man, and although he undoubtedly has great affection for Prince Charles, he has spent a lifetime criticizing him and quietly undermining his self-esteem."
Prince Philip has also spoken about the tension with his first-born son. "Charles is a romantic — and I'm a pragmatist." Prince Philip said in 2004 according to The Daily Telegraph. "That means we do see things differently. And because I don't see things as a romantic would, I'm unfeeling."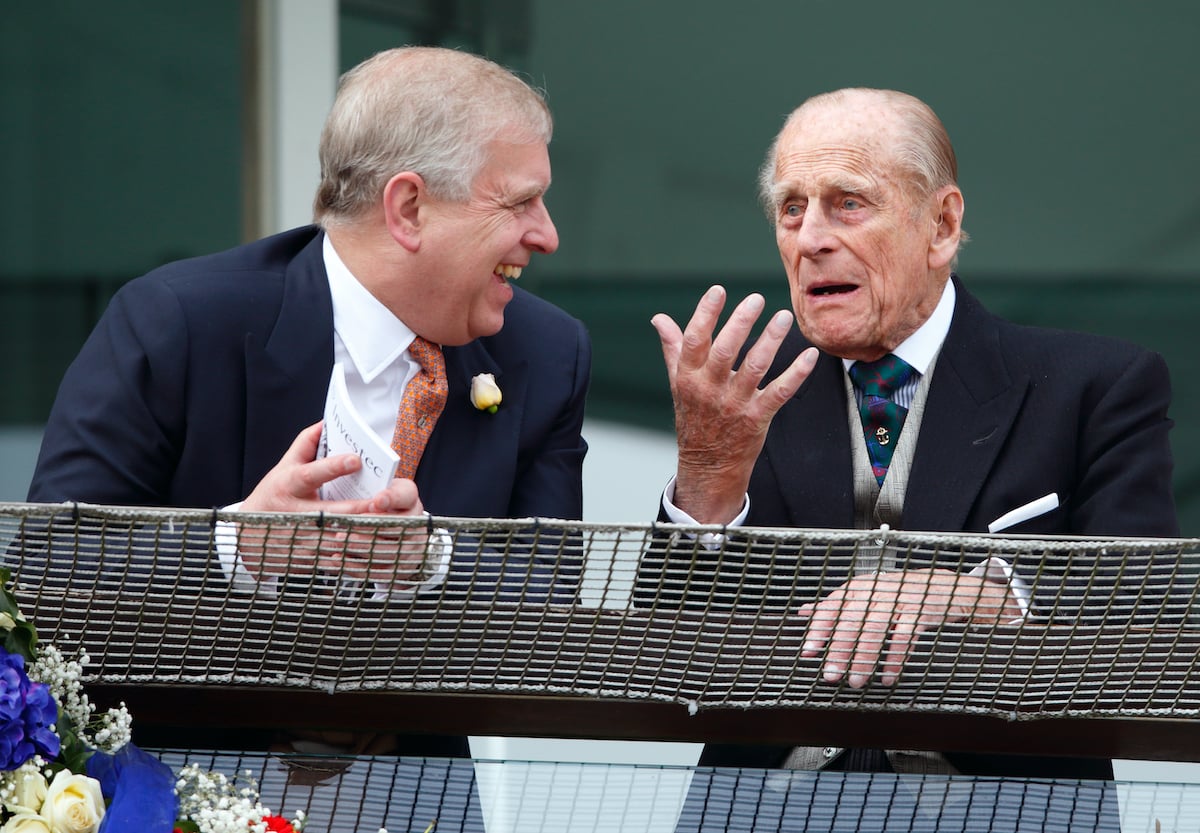 RELATED: Prince Charles' Relationship With Prince Philip Has Always Been 'Complicated'
Prince Philip used to admire Prince Andrew
In contrast, though he is said to be gravely disappointed in Prince Andrew and his ties to the late sex-offender Jeffrey Epstein, Prince Philip used to be very close to his second-born son.
"Andrew's romantic escapades, together with some much-publicized midshipman japes (he has a penchant for practical jokes), earned him the reputation of Royal Lout-About-Town, a label that saddened his mother and annoyed his father," Journalist Sue Arnold wrote for Vanity Fair in 1986. "Secretly, however, Prince Philip admires Andrew's macho action-man image – it reminds him of his own youth."
However, the 99-year-old prince does have some regrets in how he raised Prince Andrew. An insider told The Sun, "Philip regrets Andrew doesn't know how to lead a simple life. He thinks he's been too extravagant."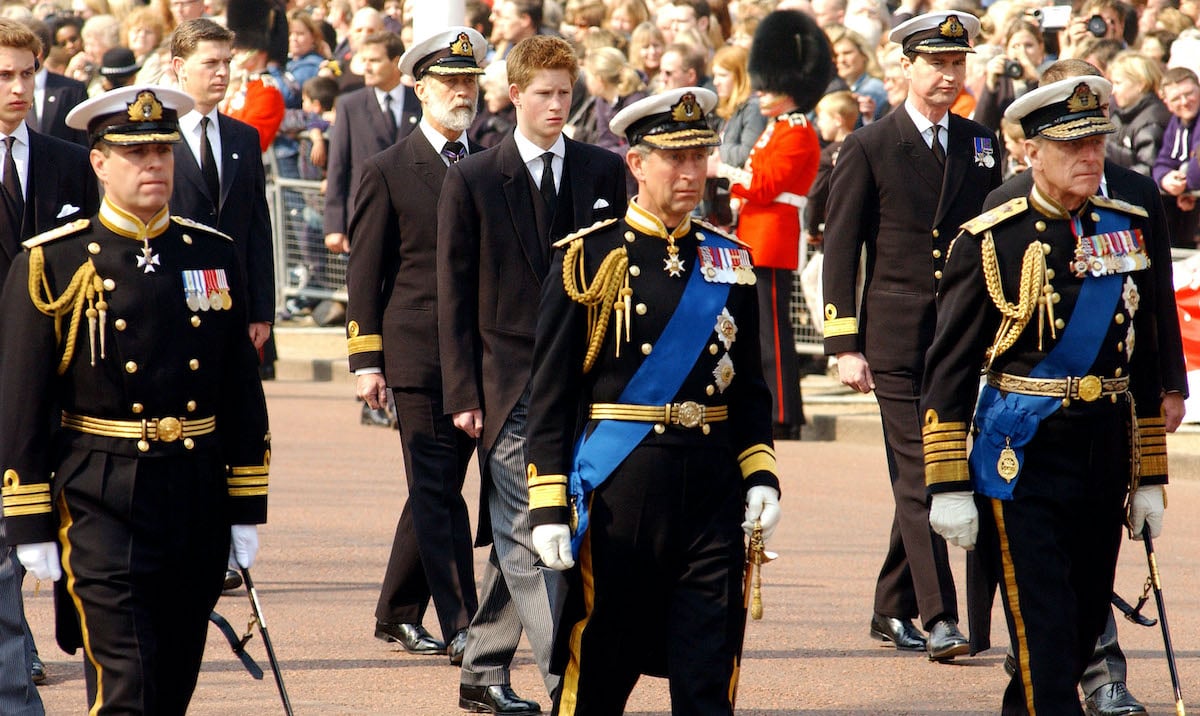 In the '90s Prince Philip was extremely frustrated with his eldest sons
This is not the first time Prince Philip has had issues or tensions with his sons. In the '90s, amid the chaos of Prince Charles and Princess Diana's divorce and Prince Andrew and Sarah, Duchess of York, split, Prince Philip was extremely frustrated about how those divorces played out in the media.
In the Channel 5 documentary, Philip: The King Without A Crown via Express, BBC Royal Correspondent Jennie Bond reflects, "To see your children go their separate ways and to suffer, and to do so so publicly, was very difficult for the Queen and Philip. He was probably a little frustrated that they just couldn't get on with it." Former Royal Press Secretary Dickie Arbiter added,
That's the kind of man he is, he's a man who gets on with things. He was exasperated that all these things were going on within the family. None of which was the fault of the Queen or Prince Philip. But it was having repercussions on the Queen – the media were saying why can't she control her family? Well if your son is 40-something, you don't tell a 40-year-old how to behave. You hope that they're going to be able to do it themselves.