Prince Philip Has a Favorite Recipe Fit For a Royal That You Can Make at Home
The royals have some of the best and most experienced chefs cooking all their meals for them so fans have become curious about what foods the princes, princesses, and duchesses actually eat.
Chef Darren McGrady, who cooked meals for everyone from Queen Elizabeth II to Princess Diana to Princes William and Harry, is sharing what the royal family patriarch, Prince Philip, loves to eat and his recipe anyone can make at home.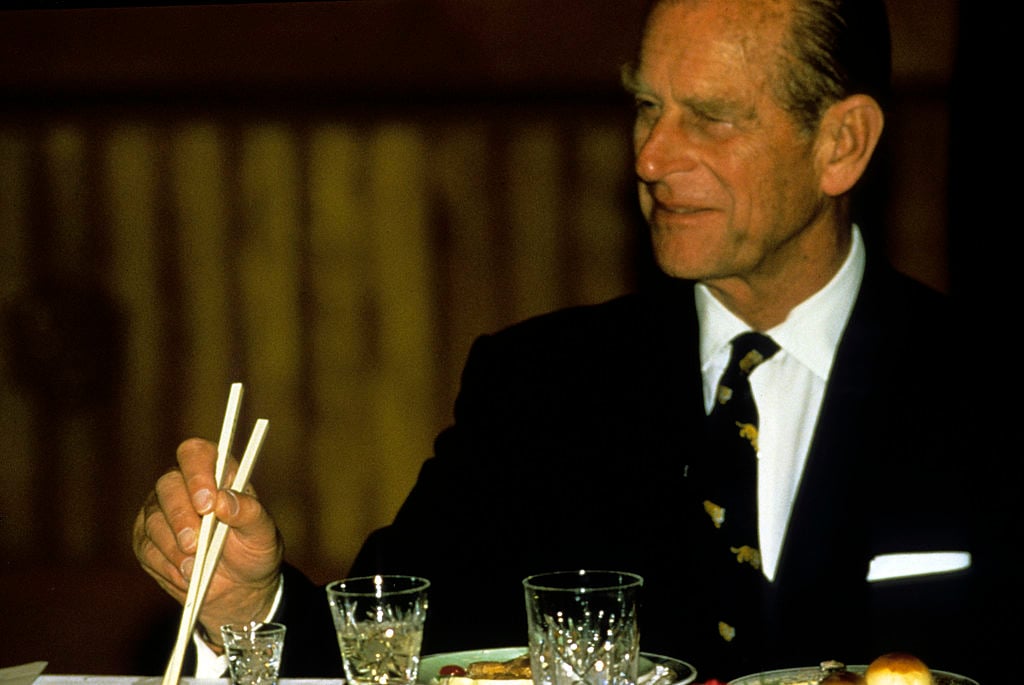 Prince Philip's favorite dish and how to make it
McGrady described the Duke of Edinburgh as "a real foodie" who loves to eat and cook but he doesn't share Prince Charles' fondness for organic food.
"We always used to get a hamper [full of food and treats] from Harrods–a thank you gift for shopping with them," the former royal chef explained. "Prince Philip came into the kitchen and there were two hampers. He said, 'Oh, is this a Harrods hamper?" I said, 'No, your highness, this is a hamper the Prince of Wales brought with him.' He looked puzzled so I opened it up and I said, 'It's all organic.' And he said, 'Oh, bloody organic!' And just shook his head and walked out."
McGrady told Delish.com that Philip's entree of choice is salmon coulibiac. The Russian dish consists of fish, seasoning, and vegetables stuffed into a puff pastry.
For the dish you'll need salmon fillets, puffed pastry, hard-boiled eggs, chopped onion and mushrooms, rice pilaf, and dill. Below, McGrady demonstrates how he cooks up one of Philip's favorite meals and how you can too.
The popular food Queen Elizabeth has never eaten
As for the queen's favorite dish, McGrady said she has a few but her absolute favorite dessert is Chocolate Biscuit Cake. There is one very popular and common food though that the chef never made for her.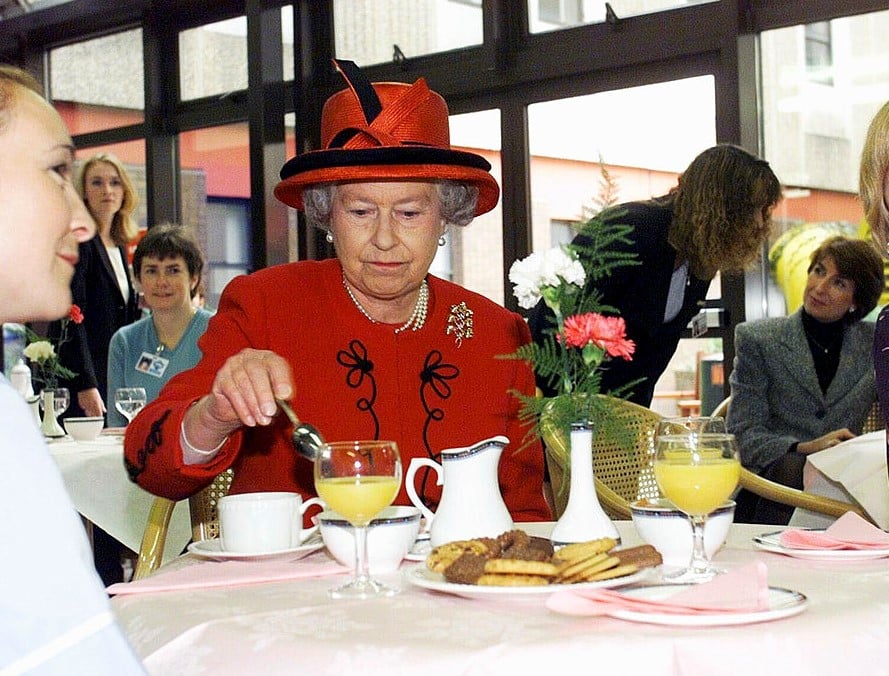 "I cooked for the queen for 11 years and never served her pizza once," McGrady revealed. "The queen didn't even have it on the menu when we were in Palermo, Sicily on HMY Britannia. The chefs had to go ashore after royal dinner to try it."
Catherine, Duchess of Cambridge was asked about what her grandmother-in-law does and does not eat when she visited London's King Henry's Walk Garden in 2019. Kate participated in a winter planting workshop and made pizzas with the children when one little girl asked her if the queen liked pizza. The question had Prince William's wife stumped as she admitted that she has never seen the monarch eat it.
"You know, that's such a good question. I don't know," Kate responded.
While no one can recall a time the queen has tried a slice of pizza, McGrady said he did make it for William and Harry many times because they were such big fans of it.
Read more: Warning! Queen Elizabeth II Will Not Hold Back If She is Served Something Disgusting in Her Meal
Check out Showbiz Cheat Sheet on Facebook!