Prince Philip Once Humiliated Queen Elizabeth II by Revealing the Royals Were Going Broke, Book Says
At 99, Prince Philip is enjoying his life away from the spotlight after over 70 years of work as a senior royal in the British royal family. Though the prince is a pillar in the royal family, he's had his fair share of missteps and shocking comments over the decades.
In the 1960s, he humiliated the queen by publicly revealing the monarchy was going broke.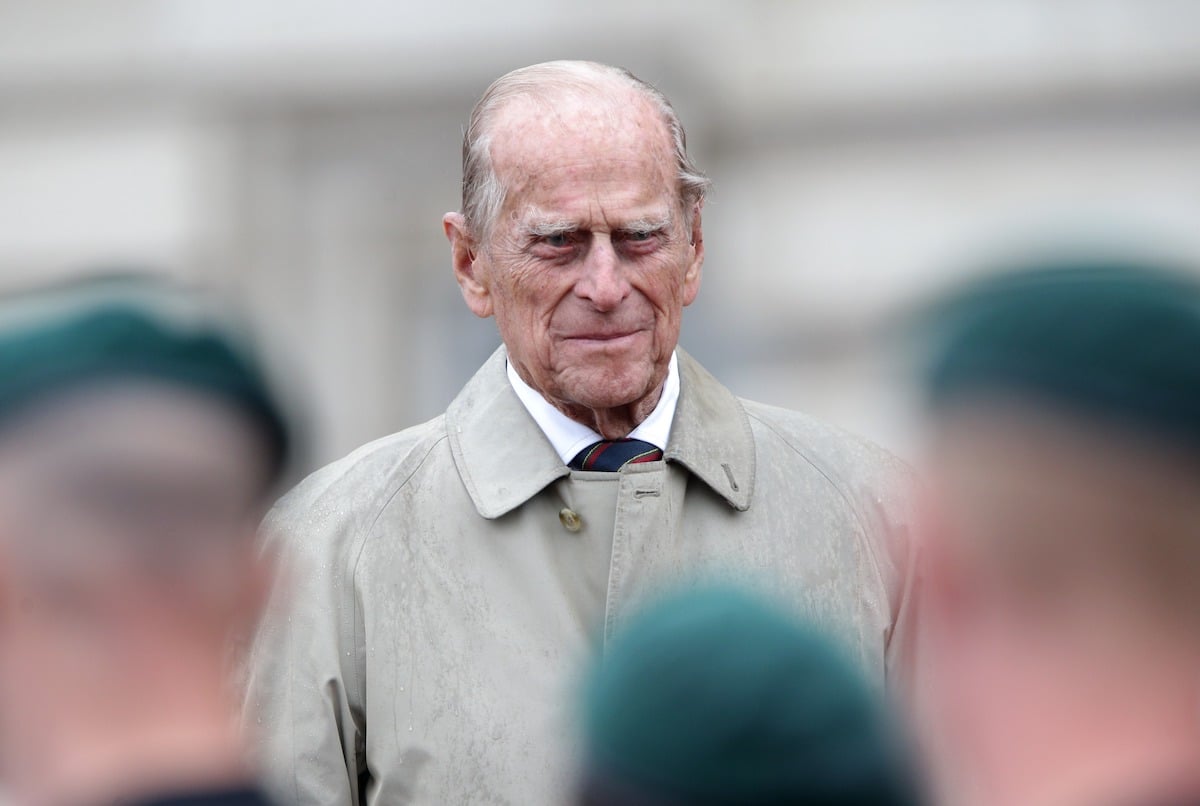 Prince Philip resented his royal duties and struggled to adjust
When Queen Elizabeth ascended to the throne in 1952 following her father, King George VI's unexpected death, her life, and marriage to Prince Philip changed forever. The prince had to give up his career in the Royal Navy and take a step back to push his wife to the forefront. He struggled a great deal with his new role.
The prince was so unhappy with the new role that during the first year of Queen Elizabeth's reign he became terribly ill. "He came down with a severe case of jaundice—a condition often linked with stress and depression—and spent three agonizing weeks in a dark room trying to recover," royal author Bryan Kozlowski writes in his book  Long Live the Queen! 13 Rules for Living from Britain's Longest Reigning Monarch, via Marie Claire.
Prince Philip doesn't have a filter
Though he eventually settled into his royal duties and has remained by the queen's side for over 70 years, the duke never toned down his personality. In fact, he continued to make brash statements and put his foot in his mouth as the years pressed on.
During a 2013 discussion with activist Malala Yousafzai about the importance of education, Town & Country reported Prince Philip saying, "People want children to go to school to get them out of the house." 
More than that, the Duke of Edinburgh has little patience for things that he's uninterested in. He's been known to walk away from people mid-conversation if he finds the topic dull. On Pod Save the Queen, royal reporter Ingrid Seward said via Express,
If someone interests him, he's extremely chatty and nice to them and if someone bores him he walks away. He doesn't suffer fools and he's never made any pretense. I think probably in the very early years of his marriage he was a little easier, but he's never made a pretense of what he finds stultifyingly boring.
Prince Philip once humiliated Queen Elizabeth II by revealing the royal family was going broke
Though Prince Philip is very traditional and has adhered to the royal rules, he once humiliated the queen by revealing that the royals were going broke.
In 1969 the prince traveled to America by himself. At the time, the royals seemed to be obsessed with being more visible and approachable. In his book, The Queen: A Biography of Elizabeth II via Express, royal author Ben Pimlott wrote, "Cynics detected [a] motive behind Buckingham Palace's sudden interest in raising the monarch's public profile: money."
During an interview with NBC's Meet the Press, Prince Philip revealed that the monarchy actually was going broke. "We go into the red next year, now, inevitably if nothing happens we shall have to – I don't know, we may have to move into smaller premises," he said. "For instance, we had a small yacht which we had to sell, and I shall have to give up polo fairly soon…"
While the duke was telling the truth it alarmed royal fans, Buckingham Palace and Queen Elizabeth. "Prince Philip's remarks ensured bombshell headlines: complaints from a rich man about having to give up luxuries like yachts and polo made the worst possible public impression," Royal author Sarah Bradford wrote in her book, Queen Elizabeth II: Her Life in Our Times via Express.