Prince Philip Is Obsessed With Aliens, Source Claims
At 99, Prince Philip is still doing quite well. Though he's been retired from his royal duties for several years, he spends his time in retirement doing the things he enjoys including video chatting with his children and great-grandchildren, walking the grounds of various royal properties, and reading.
One of the prince's favorite subjects to read up on is aliens. It's been one of his obsessions for over 60 years.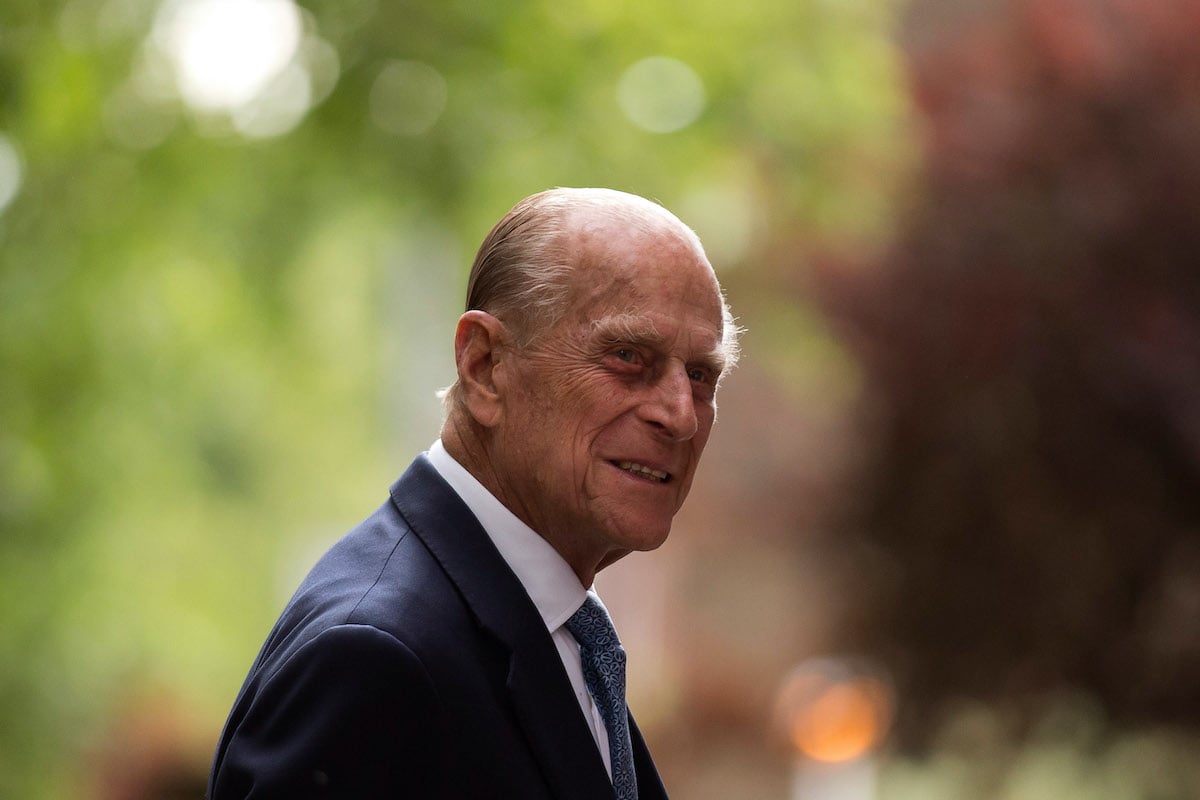 Prince Philip's career ended when Queen Elizabeth II's father died
Raised by his uncle Lord Louis Mountbatten, Prince Philip was a navy man. When he and Queen Elizabeth initially married and had children, he continued to enjoy his robust naval career, rising up the ranks and having comradery with his fellow officers.
Unfortunately, when Queen Elizabeth II's father, King George VI, died in 1952, everything changed. The queen ascended to the throne, and Prince Philip was forced to give up his career as he knew it to stand by her side. In his new book, Long Live the Queen! 13 Rules for Living from Britain's Longest Reigning Monarch, royal author Bryan Kozlowski writes,
Beginning royal life with energetic purpose, enjoying a fulfilling and quickly advancing career in the Royal Navy, the King's untimely death drastically rerouted those plans. Putting his naval life on permanent hold, he became the Queen's consort, a vacuously vague position Philip once described as making him feel more like 'a bloody amoeba' than a man. Without a definable role (or one he regarded as terribly important), Philip became decidedly mopey, quick-tempered and eventually seriously unwell.
RELATED: This Is How Prince Philip Really Feels About Megxit
Related post url: 
Prince Philip initially hated his royal duties
Feeling as if he had no real purpose in his life other than standing by his wife's side, the early years of the queen's reign were extremely challenging for Prince Philip.
He was reportedly so unhappy with his new station in life that he felt ill and was actually bedridden for some time. "He came down with a severe case of jaundice—a condition often linked with stress and depression—and spent three agonizing weeks in a dark room trying to recover," Kozlowski writes via Marie Claire.
Prince Philip is obsessed with aliens
To occupy his time outside of his royal duties, which included speaking engagements, parties, and travel, the Duke of Edinburgh indulged in other hobbies, including physical fitness, his children's upbringing, and according to one writer, a preoccupation with aliens.
According to The Sun, the duke was first introduced to extraterrestrials through Lord Mountbatten, who wrote an official report about a spotted flying saucer in 1955.
Since then, Prince Philip has read about the subject continuously. Vanity Fair reports that over quarantine, the prince read, The Halt Perspective, which chronicles a series of UFO sightings and unexplained lights that took place on two U.S. airbases in the 1980s. In a letter to one of the book's co-authors, Philip's private secretary Brigadier Archie Miller-Bakewell reportedly wrote, "I am certain it will be read with close interest over the summer."