Prince Philip Once Had a Job Doing Something He Refused to Do After Marrying Queen Elizabeth
Prince Philip is one of the most popular royals. Queen Elizabeth's husband has been referred to as "a man of the people" for doing some menial tasks other royals wouldn't dream of doing. But there is one thing the Duke of Edinburgh would never attempt and it's something he actually did for a job in the past.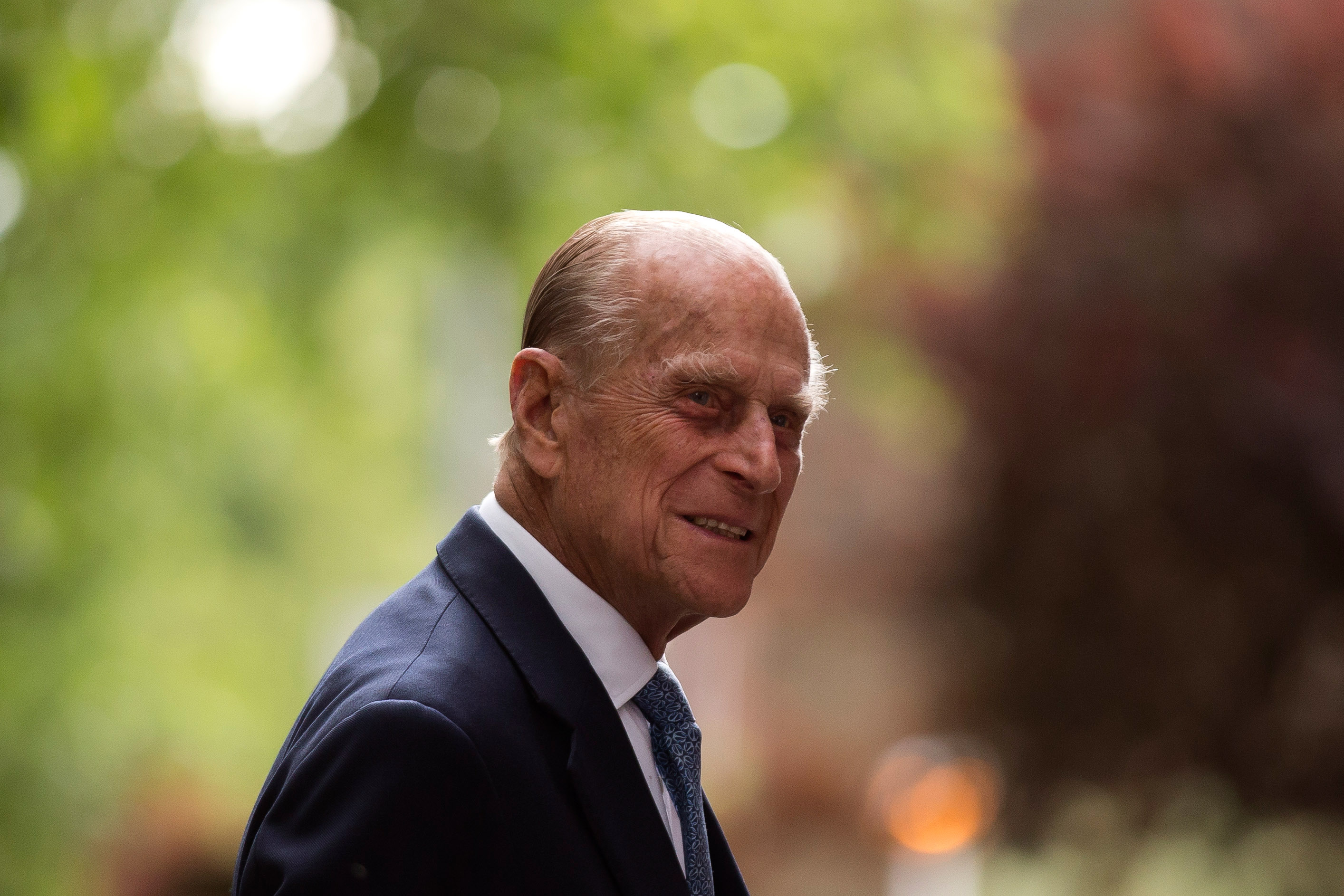 Prince Philip grew up a commoner and held a few different jobs
Like his wife, Philip was born a royal. But unlike his wife, his family was forced into exile shortly after his birth, therefore, he did not have a privileged upbringing.
According to an archive cover story of Time magazine from 1957, Philip was "a relatively impoverished princeling, reared as a commoner, washed dishes, fired boilers, even played on a skittles team organized by the owner of a local pub."
In 1939, King George VI brought his family to the Royal Naval College in Dartmouth, Devon and it was during that weekend that then-Princess Elizabeth met Philip who was a cadet. The two stayed in touch for several years and were married in 1947.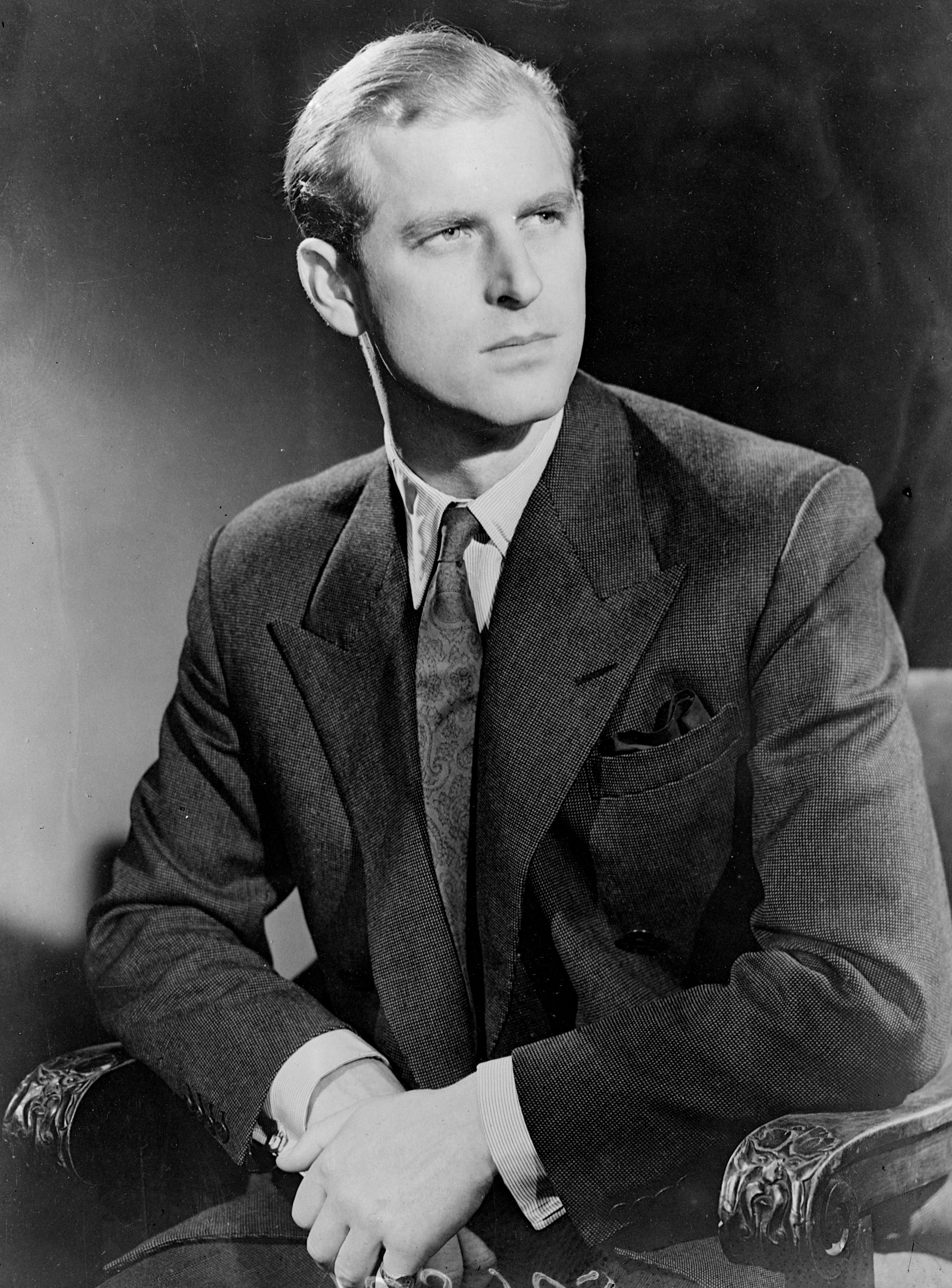 Prince Philip always refused to do this
While the prince did hold a job washing dishes in the past, that chore is something he wouldn't ever be caught do after marrying the queen. In the documentary Royal Servants, Peter Russell, who was a palace aide between 1954 and 1968, said it's no secret that the Duke of Edinburgh "may well turn a sausage, but he won't wash the plate that sausage lands on."
When it comes to cooking it's not just sausage, Prince Philip has been known to whip up a meal himself for his family. In his book Dinner at Buckingham Palace, former royal footman Charles Oliver revealed some of the things the duke likes to make.
"Breakfast and supper snacks are his specialties," Oliver wrote. "Wherever he goes, he insists on his electric glass-lidded frying pan being packed so that he can do the cooking. For breakfast bacon, eggs, and sausages are his usual raw materials, though he often cooks kidneys and omelets."
Oliver added, "The prince is also adept at producing quick, light supper snacks, which he and the queen often enjoy after they have dismissed the servants for the night. Dishes include scrambled eggs and smoked haddock, mushrooms sautéed in butter with bacon, Scotch woodcock (scrambled eggs with anchovies on toast) with mushrooms, and omelet[s] with bacon."
The duke has even cooked for his kitchen staff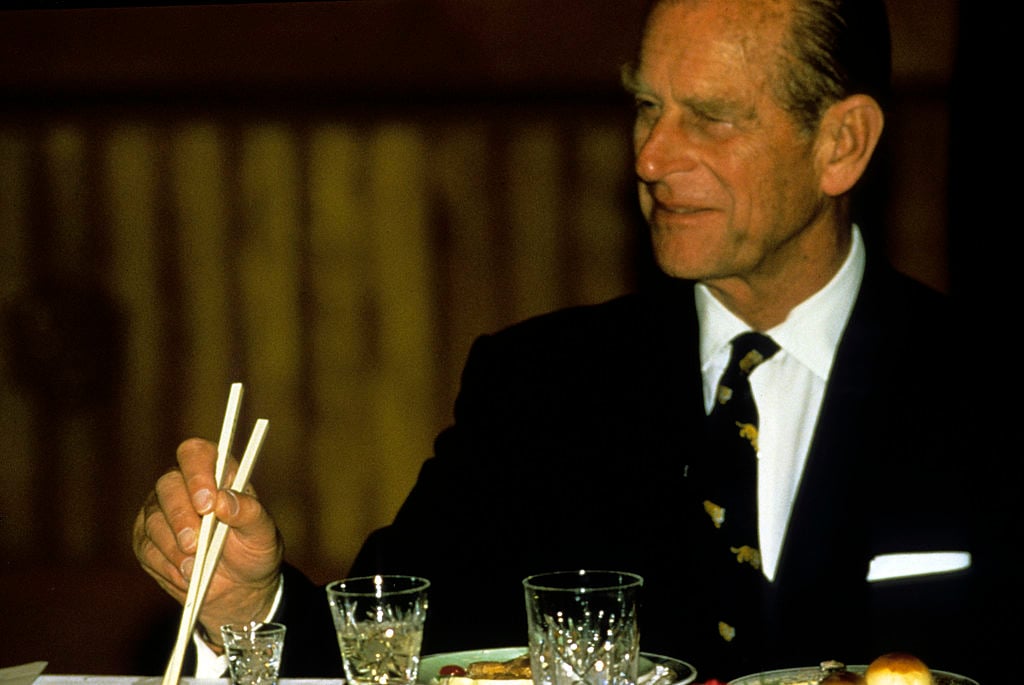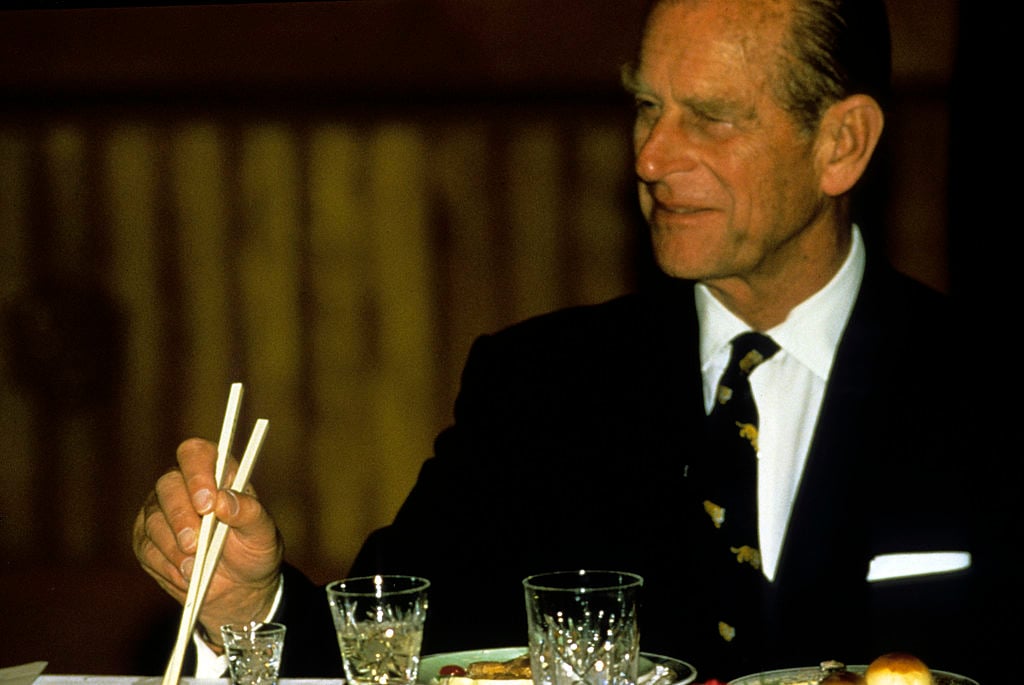 Former royal chef Darren McGrady, who began working in the kitchen at Buckingham Palace in 1982, recalled a time at Sandringham when he was about to make dinner but then Philip insisted on doing it.
"He actually cooked on the grill that night — he cooked for me!" McGrady recounted to Hello!. The chef added that when the family would stay at Balmoral in the summer, Prince Philip would "cook on the grill maybe three, four, five times a week." 
So while the Duke of Edinburgh had no problem cooking for his staff, he always left the dishwashing to them.