Prince Philip Praised for 'Turning His Back' on Meghan Markle and Prince Harry
Find out what royal fans are saying following reports that Prince Philip has "turned his back" on Meghan and Harry post-Megxit.
Prince Harry and Meghan, Duchess of Sussex officially stepped down from their roles as senior royals on March 31. 
When their intentions were announced months before there were reports that Harry's family was blindsided by the decision. However, after a royal summit, Queen Elizabeth II eventually gave the couple her blessing. Prince Charles reportedly did the same, but one person who can't seem to get past Meghan and Harry walking away from the monarchy is Prince Philip.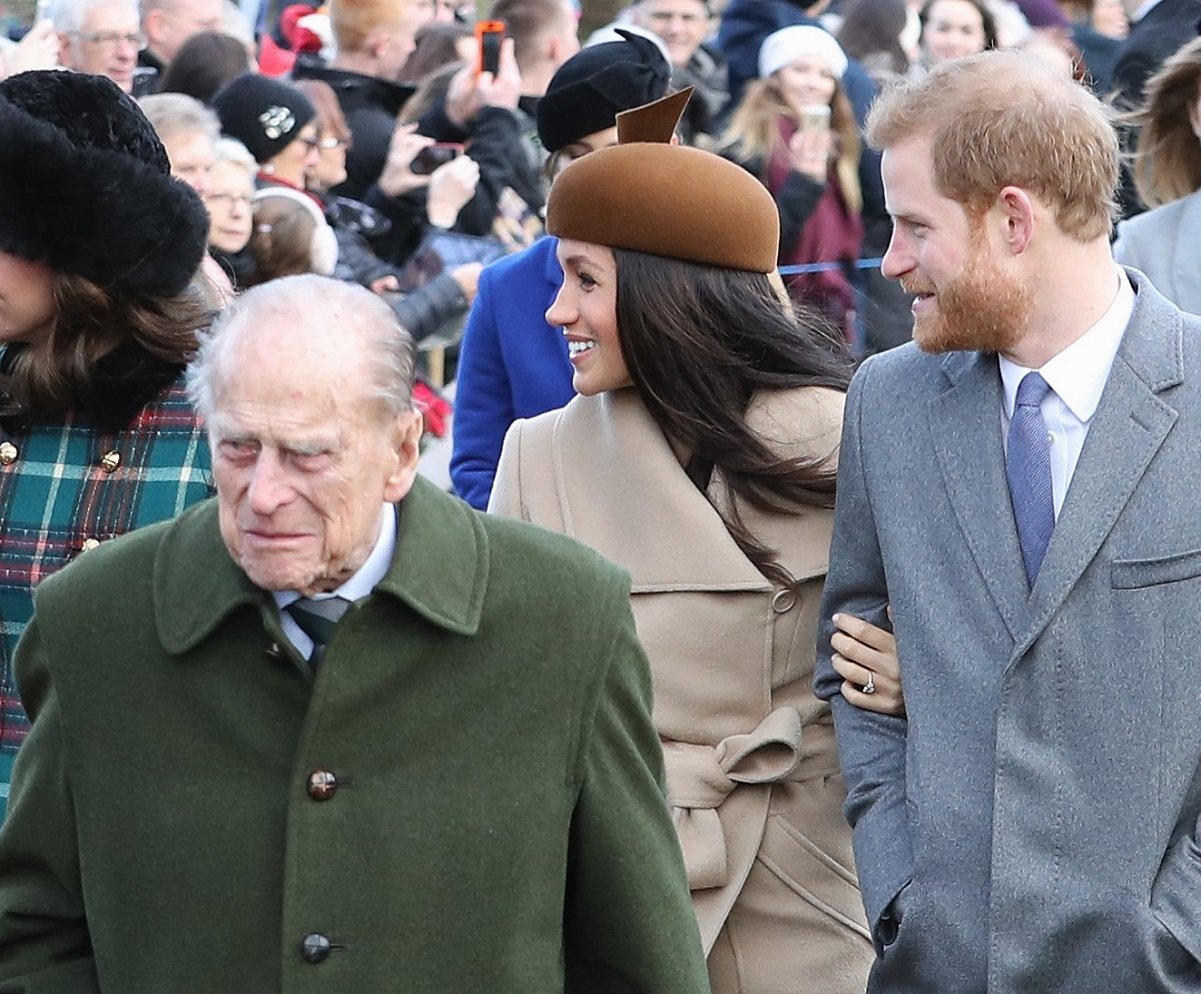 A number of royal fans have actually been praising the Duke of Edinburgh for not supporting their decision to leave the Firm.
How Prince Philip reacted when he first heard about Megxit
After the Sussexes' bombshell choice was posted on social media, Queen Elizabeth called for a historic royal summit with Prince Charles, Prince William, and Prince Harry at the Sandringham estate. Philip was seen leaving the property and did not look happy.
"The fact that he was driven away from the big house at Sandringham before everyone even arrived signaled he didn't want to be part of it," said royal commentator and author Ingrid Seward.
The Daily Mail reported that upon hearing Meghan and Harry's plans Philip was angry and responded by asking, "What the hell are they playing?"
An insider who spoke to The Sun explained that "a lot of Philip's anger comes from seeing Her Majesty upset."
Philip doesn't understand Prince Harry and Meghan's behavior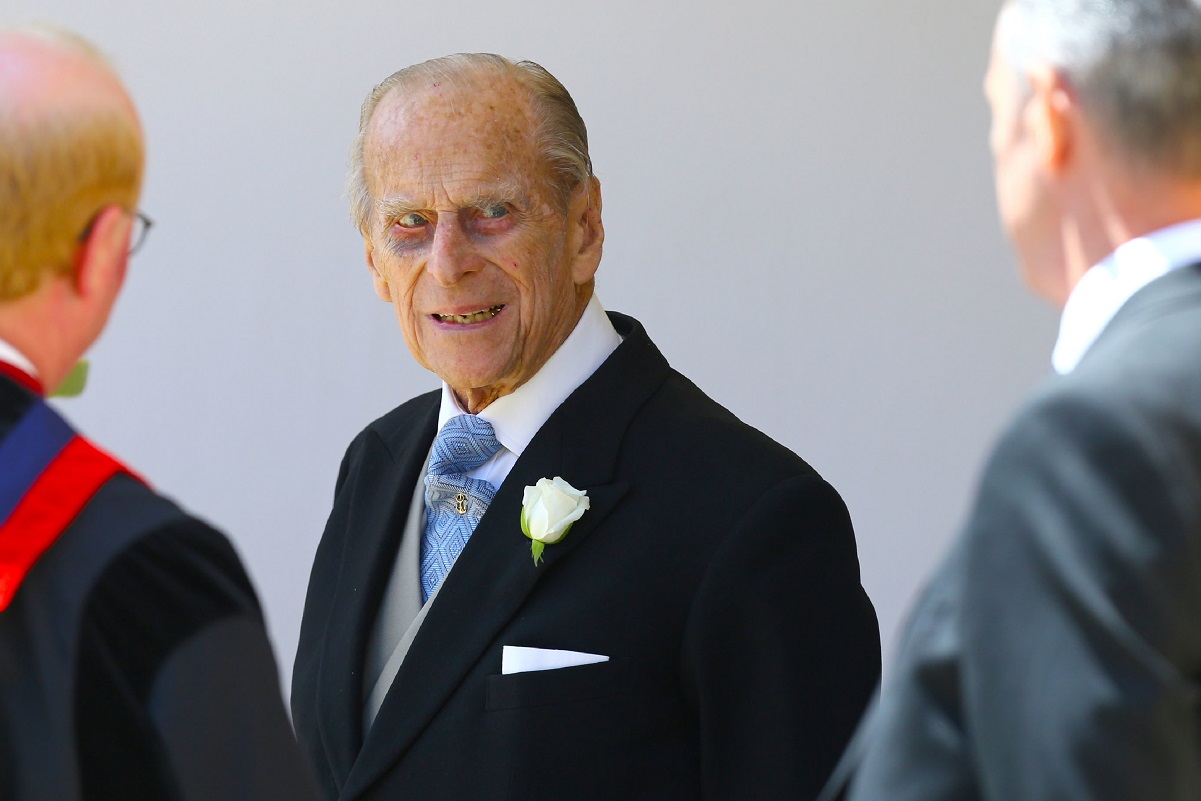 Seward explained that Philip got along well with Meghan in the past but just can't understand why the duchess didn't want to stay in the U.K. and support the monarchy the way he did when he married Elizabeth.
"I think [Philip's] very, very disappointed because I think he feels he gave up his naval career in order to stand by the queen and help the monarchy," Seward said via the DailyMail. "And why can't Meghan just give up her acting career, support her husband and support the monarchy? As he used to say to [Princess] Diana, this is not a popularity contest, this is all of us working together."
The royal biographer also told Vanity Fair that "Philip simply cannot understand how Harry has behaved the way he has." She added, "He quite liked Meghan at first, but their actions have left a bad taste and as a consequence the relationship with Harry has suffered."
Royal fans have praised Philip for not getting behind the couple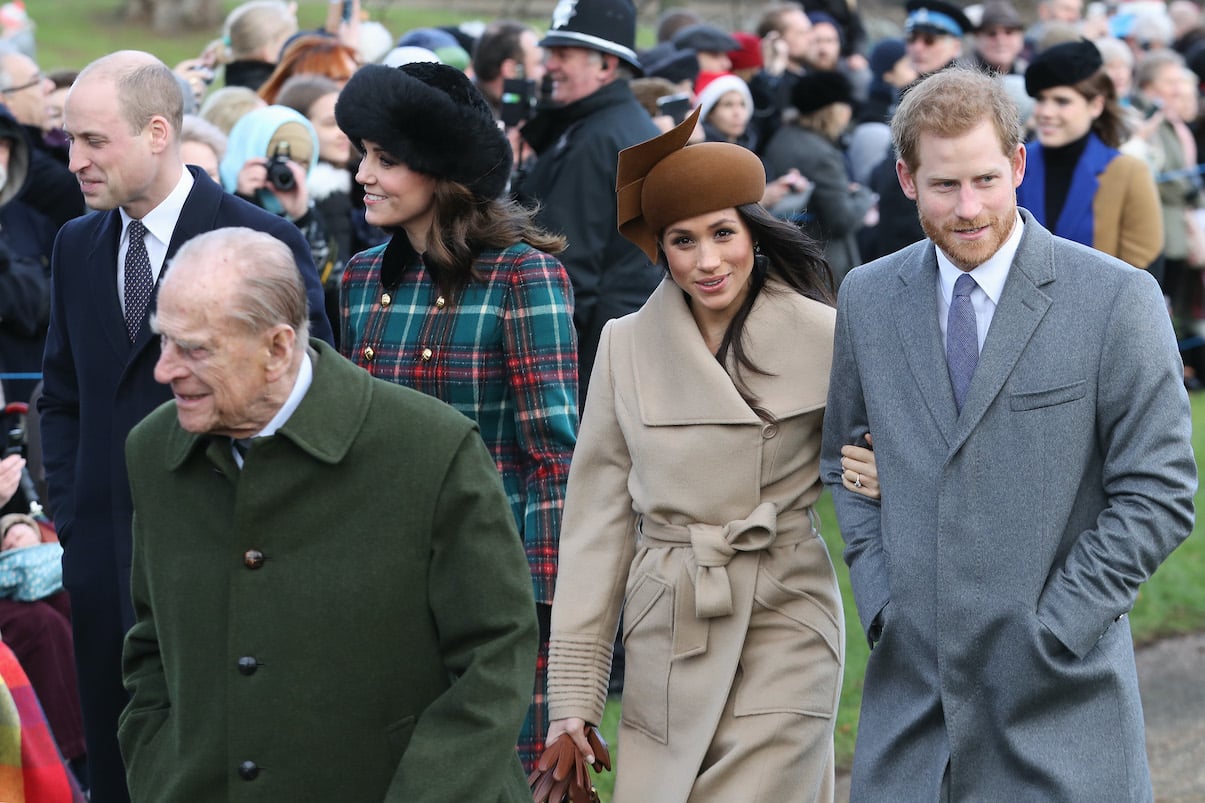 As The Express noted, royal fans have been sounding off on Twitter about Philip and Harry's relationship.
One person opined, "Harry will never understand Prince Philip's work ethics or his sense of responsibility. Harry has always been drawn to the celeb world but happy to enjoy the privileges of his birth."
"Prince Philip is a wise man, shame the rest of them don't follow suit," another Twitter user said. "Harry really ought to have listened when Philip said 'One steps out with actresses, they don't marry them.'"
A third fan stated, "The Duke takes no sh*t!"
While another wrote, "Good man. Always recognizes fools when he sees them. Just needs to welly boot behind [Prince] Andrew now."
And a fifth person posted, "What sort of person goes out of his way to hurt his elderly grandparents who are in their 90s? No wonder Prince Philip has washed his hands of the two quitters."